Cash Advance Loans
Do you need funds fast? Whether you have good or bad credit, you can consider a cash advance loan.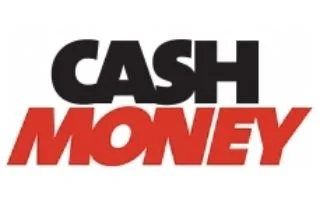 Simple application process
Fast turnaround time
Extended business hours
Go to site
Cash advance loans can give you access to quick cash when you have temporary financial setbacks or unexpected expenses. These types of loans, also known as payday loans, are short term solutions that you repay in full by your next payday.
⚠️ Warning: Be cautious with payday loans
Payday loans are expensive. If you're experiencing financial hardship and would like to speak to someone for free financial counselling, you can call Credit Counselling Canada from 8:00am to 5:00pm Monday to Friday at +1 866-398-5999. Consider alternatives before applying for a payday loan:
Local resources. Government agencies, nonprofits and local charities often offer free financial services and help with food, utilities and rent for those in need.
Payment extensions. Talk with your bill providers about a longer payment plan or extension on your due date if you're behind on payments.
Side jobs. Today's digital marketplace offers the ability to more easily sell unwanted items, sign up for food delivery or drive for rideshare services.
Compare cash advance options and apply securely
Check the websites of any lenders you're interested in to confirm they operate in your province or territory of residence.
Maximum borrowing costs
You should always refer to your loan agreement for exact repayment amounts and costs as they may vary from our results. The table below shows the maximum allowable cost of borrowing under a payday loan for each province:
| Province | Maximum allowable cost of borrowing |
| --- | --- |
| Alberta | $15 per $100 borrowed |
| British Columbia | $15 per $100 borrowed |
| Manitoba | $17 per $100 borrowed |
| New Brunswick | $15 per $100 borrowed |
| Newfoundland and Labrador | $21 per $100 borrowed |
| Northwest Territories, Nunavut & the Yukon | $60 per $100 borrowed |
| Nova Scotia | $19 per $100 borrowed |
| Ontario | $15 per $100 borrowed |
| Prince Edward Island | $25 per $100 borrowed |
| Quebec | Limit of 35% annual interest rate (AIR) |
| Saskatchewan | $17 per $100 borrowed |
How does a cash advance loan work?
A cash advance loan is another way of describing a payday loan. These types of loans are known for their high interest rates and fast payback speeds. Additionally, you might have to pay extra in the form of fees and charges, so be sure to compare your options before taking out a loan.
The money you receive from a cash advance loan can be used for just about anything, as long as it's for legitimate purposes. Whether you need to pay bills or cover your everyday expenses until your next paycheque, you can use your loan to cover it.
Borrowing a cash advance loan is relatively simple. Most lenders will approve even those with bad credit for a cash advance loan, since they focus more on your ability to repay the loan as opposed to your credit history. While a steady income is necessary for most lenders, it's possible to find a cash advance loan when you have other forms of income, like welfare payments, self-employment income or investment income.
If you're approved for the loan, you'll be able to receive your money as cash if you apply in-store or directly into your bank account if you apply online. If you get approved online, you'll usually receive your loan by the next business day, while applying in-store can have you leaving with the funds shortly after.
Why features should I consider?
In order to find the best cash advance loan for you, you should keep the following features in mind:
The multiple options. You can approach a direct lender or a loan-connection service to find the best loan for you.
The ease of applying online. You don't need to visit a physical location and fill out and sign forms. The application can usually be completed in a few minutes online, and once you're approved, you can receive your loan in your bank account by the next business day. If you want cash today, it's best to apply in person at a lender location.
Competitive loan fees may be available. Not all cash advance loan providers charge the same fees, so compare different lenders and pay attention to any fee differences before you take out a loan.
Bad credit is OK. If you have a regular income, lenders might consider you for a cash advance loan no matter what your credit history looks like.
Unexpected funeral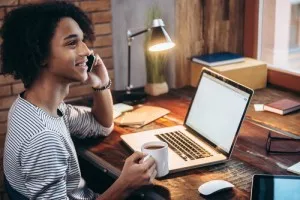 John found out he had to travel across the country to attend a funeral, but he didn't have enough money to cover the flight. His paycheque was still three weeks away and he had just paid all of his bills for the month. The funeral was in three days, so applying for a traditional personal loan was not an option and his credit card was maxed out. He searched online and compared some of his cash advance loan options.
He needed $600 for the return flight, which he wanted to repay over the course of his next two paydays. He found a lender who offered terms to suit his needs and applied for a cash advance loan. The money was in his chequing account by the following business day. He made his payments on time, incurred no extra fees and managed to pay off the cash advance in two months as planned.
What are the pros and cons of taking out a cash advance loan?
Pros
You can use the money for any purpose. You're free to use the money you receive through a cash advance loan for just about any worthwhile and legitimate purpose, like buying groceries, paying bills or repairing a car.
It's a quick and easy process. Online cash advance loans require you to submit a simple application that you can complete in less than 10 minutes, where you usually receive your funds in your bank account by the next business day. Applying in person at a store is just as quick, however you can usually leave cash in hand within the hour.
There's no collateral required. You don't have to provide any kind of collateral or security to apply for a cash advance loan.
Cons
You'll be charged high fees. Cash advance loans have considerably higher interest rates when compared to conventional loans. You may also have to pay additional fees if you don't repay your loan on time.
The loan will have to be repaid quickly. You won't have much time to repay your cash advance loan, which can put a bit of a strain on your budget. Make sure you work out whether you can afford to repay the loan before you sign the contract and accept the loan.
Things to avoid when you take out a cash advance loan
Before you apply for a loan, ensure that you won't have any problems making your repayments on time. If you think you might have trouble, don't borrow – and consider your other financing options. Late or missed repayments come with increased fees, charges and interest rates, on top of negatively impacting your credit score. Always work the repayment schedule into your budget and you won't have to worry about paying extra money.
Are payday loans available in my province or territory?
Payday loans are available in all provinces and territories across Canada. You should be aware that payday loans are regulated by individual provinces, which means costs and fees can vary. Ensure that any lender you choose abides by the laws of the place you live.
At the time of writing in January 2019, the Yukon, Nunavut and the Northwest Territories do not have legislation regulating payday loans at the territorial level. Payday loans are regulated in the territories at the federal level only.
Find out how much lenders can charge across Canada
Questions you might have about cash advance loans