Finder is committed to editorial independence. While we receive compensation when you click links to partners, they do not influence our content.
Fixed-rate car loans
Should you sign up for predictable monthly repayments?
Car loans from Loans Canada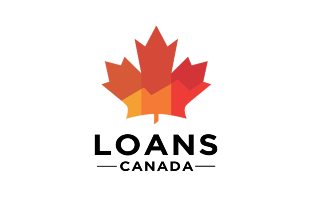 Rates from 0% - 29.99%
Loan terms from 3 - 96 months
Multiple loan offers
Go to site
Found the car you want to buy? Whether it's new or used, when you opt for a fixed-rate car loan, you can get a low interest rate that stays low for the entire life of your loan term. Read our guide and compare your options to learn more about fixed rate car loans.
How do fixed-rate car loans work?
Fixed-rate car loans work by giving you an interest rate that stays the same over the life of your loan. This gives you the predictable monthly repayments that don't change and are therefore easier to budget.
The alternative to a fixed-rate car loan is a variable-rate car loan. The interest rate on this type of loan is based on the prime lending rate, which is mostly determined by the Bank of Canada and can rise and fall periodically. Variable rates have the potential to go higher or lower than fixed rates, so it's harder to predict your repayments and you may end up paying more than you would for a fixed-rate loan.
Compare a range of car loan providers
What are the different types of fixed-rate car loans?
There are two types of fixed-rate car loans: secured and unsecured.
Fixed-rate secured loan. With a secured fixed-rate car loan, the lender will use your vehicle as collateral for the loan. This means that if you default on your loan, the lender can repossess your car. These loans generally come with lower rates as they are less of a risk for the lender.
Fixed-rate unsecured loan. An unsecured fixed-rate car loan means that you won't have to use your vehicle to secure the loan. This type of loan is more risky for lenders, so you'll likely pay a higher APR (Annual Percentage Rate).
Watch out for pre-computed interest
Some loans come with a fixed dollar amount of interest that you have to pay your lender no matter how long or how short your loan term is. With pre-computed interest, you won't be able to save on your loan by paying it back early, unless your contract mentions getting a rebate or refund for early repayment.
Not all fixed interest loans come with precomputed interest, however. With simple-interest loans, your interest adds up over time and you can pay it off early to save.
Benefits and drawbacks of a fixed-rate car loan
Easier to budget. Fixed repayments can help you budget throughout your loan term.
Lock in a competitive rate. You don't have to worry about your interest rate increasing over the life if your loan.
Predict your total loan cost. Since you know what rate you'll have from start to finish, it's easier to compare the cost of fixed-rate loans and choose the best one.
Can be higher than a variable rate. You won't be able to take advantage of lower variable rates if the market changes and interest rates go down.
Potentially less savings. If a variable rate stays lower than fixed rates the whole time you're paying off your loan, you could end up paying more in interest on a fixed-rate loan.
3 mistakes to avoid when borrowing
Although a fixed-rate car loan can offer benefits, consider the following before you commit to a loan:
The fine print. Lenders can get sneaky and hide fees, conditions and other charges in the fine print. Make sure you read and understand the loan you're signing onto.
Early repayment fees. There may be early termination fees or early payoff penalties attached to a fixed-rate car loan.
Car ineligibility. Make sure the car you're planning on purchasing is eligible under the terms of the loan. Most lenders will set maximum age limits on used cars and want the car you choose to be in good condition.
How do I find the right lender?
Pick your car. Start by researching your vehicle options. You won't get accurate terms until you know how much you're spending, the car you're buying and who the seller is.
Find a lender. Once you've narrowed down your car search, it's time to find a lender. Look at banks, credit unions and online lenders to start the comparison process. It's important to compare the fee structure, interest rate and other features offered by different lenders in the market so that you can find the loan that suits your financial needs.
Determine your budget. Longer loan terms mean lower monthly payments, but will cost more in the end because of how long you're paying interest fees. Having a large down payment can help lower your interest rate since you'll need to borrow less.
Apply. Submit an application once you've found a lender with decent fixed-rates and reasonable loan terms. You may have to fill out multiple applications at once, and your approval depends on your credit score and how much you can afford to borrow. To save time, consider using a broker that can connect you with multiple options.
Bottom line
A fixed-rate car loan is a great option if you want to lock in your interest rate. You'll know exactly how much you owe each month, how much the loan will cost you and have a list of all the fees your lender could charge. Don't forget to learn more about car loans, and always compare rates to find the best option for you.
Frequently asked questions
More guides on Finder
Ask an Expert
You must be logged in to post a comment.