Finder is committed to editorial independence. While we receive compensation when you click links to partners, they do not influence our content.
Car loans for retired people
How to finance a new car in your golden years.
Though retirement comes with a slew of benefits, one of the downsides is that it can be harder to qualify for a loan. While it may be more difficult to meet a lender's income requirements now that you're on a fixed income, you still have options if you're looking for car loans for retirees.
Providers of car loans for retirees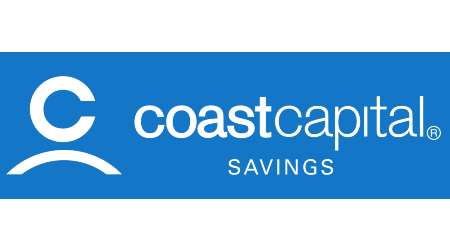 Key features: Coast Capital is a major credit union. As a credit union, it can offer competitive rates and terms.
How to apply: Apply online in as little as 10 minutes and get a response on the same business day. A team member will contact you and discuss your application, including required documents, rates and terms.
Eligibility requirements: Able to service debt payment of $300/month, minimum credit score of 650, minimum age of 19.

Key features: LoanConnect is an online broker with a large lender network. Search its lending platform for free to find lenders who want to finance you.
How to apply: Fill out one easy application within minutes on the LoanConnect site and see your lender matches. Once you're matched, lenders will contact you to discuss offers. Once you find a lender you like, complete the rest of the application process with that lender.
Eligibility requirements: Minimum credit score of 550, no minimum income requirement.
Key features: Fairstone offers secured personal loans. Use your home equity as collateral to get a personal loan up to $50,000.
How to apply: Fill out its simple application to get a quote on your rates and terms without impacting your credit score. If you wish to proceed, complete the rest of the application.
Eligibility requirements: Established credit history and own your home, minimum credit score of 560.
Compare car loans for retirees
Can I get a car loan if I'm retired?
Yes, Canadians can seek out car loans for retirees. As long as you have adequate savings or some kind of income coming in, you don't need to be actively working to get a car loan. Lenders can't discriminate based on age alone, though some may require that you be employed. For those that don't, you can typically show proof of your income such as:
Bank statements from the last 3-6 months
Notices of Assessment from your last 2-3 tax returns
Statements showing income received from CPP or an RRSP/RRIF
Financial documents prepared by a licensed accountant attesting to your financial security and steady income, including any income-producing assets you own
It's a good idea to present any proof that you can handle the loan repayments and will not default. In a nutshell, you're applying for car loans for people on pension or some form of government assistance.
How do car loans for retired people work?
Car loans for retired people work just like any other car loan loan. You borrow what you need to cover the cost of your car and pay it back with interest over a specified period — usually 2-7 years. Most car loans are secured, meaning that the car you're purchasing is used as collateral. If you can't pay back the loan, your lender can repossess your vehicle to recoup the costs.
The only difference is that with car loans for retirees, instead of looking at your income from employment, your lender considers other sources like your Canada Pension Plan (CPP) payouts or income from an RRSP/RRIF. In general, the less you need to borrow, the greater your chances of getting approved. Because of this, you might want to buy a used car instead of a new one or save up for a hefty down payment so you don't need to borrow as much. You may have cash saved up already from the sale of your home if you downsized during your golden years or from setting aside a portion of your pension payments each month. You may even have home equity you can draw upon to help finance your car purchase.
What criteria will I need to meet if I'm retired?
Since the Canadian Human Rights Act prohibits lenders from discriminating against you based solely on your age, you'll be on the same playing field as everyone else when it comes to taking out a car loan. Most lenders have minimum income and credit requirements, as well as mileage and age limits if you're buying a used car.
Here's the eligibility criteria set by many banks and online lenders (note that actual requirements set by your lender may vary):
A valid driver's license
Proof of Canadian citizenship or permanent residency
A monthly income of around $1,500-$1,800
A credit score of around 650 or higher (although some lenders can consider lower scores)
What should I look for in a car loan for retired people?
When comparing your different car loan options, keep your budget and current expenses in mind. This can help ensure you find a loan with monthly repayments you can comfortably afford. Here are a few factors to consider:
Loan amount. Most lenders set limits on how much you can borrow — typically between $5,000 and $100,000. If you're buying a used car, make sure you can borrow at least the minimum amount.
Interest rate. Because the interest rate makes up the majority of a loan's cost, a lower interest rate will likely make your loan less expensive. But consider any fees and other loan terms when calculating the true cost. Note the length of the loan term and how much interest you'll be paying throughout the course of the loan.
A long loan term with a low interest rate may actually cost you more overall than a shorter loan term with a somewhat higher interest rate. This is because interest grows over time, so the longer you take to pay off a loan, the more interest fees you will have.
Fixed vs. variable rates. Many lenders offer both fixed- and variable-rate car loans. Fixed rates stay the same throughout the life of the loan, while variables can go up or down depending on changes in the lending market. As a retiree on a fixed income, you may want to opt for a fixed rate so you can plan ahead and make a solid budget.
Fees. Beyond interest, lenders may also charge origination fees, prepayment penalties and closing fees. Is there a fee for making extra payments? Can you pay the loan off early without being penalized? Charges like these can add up quickly if you're not careful.
Loan term. Most car loans have a repayment period of 2 to 7 years. As previously mentioned, longer terms can cost more overall but have lower monthly payments, which can be helpful when you're on a fixed income.
Required add-ons. Many lenders may require you to purchase full-coverage auto insurance that goes beyond your province's minimum required insurance in order to protect you in case your car is totaled or stolen. This can add up to thousands of dollars in extra costs each year depending on where you live, so make sure you factor that into your budget before accepting a loan with this requirement.
How do I apply?
Applying for a car loan for retired people is exactly the same as applying before retirement. Many lenders offer online applications, though some banks and credit unions may require you to apply in person at a local branch. To apply online, follow these general steps:
Compare your options using the table above.
Click Go to site and navigate to the online application.
Enter information about your financial situation and income.
Enter the VIN, make and model of the car you're interested in purchasing.
Submit the application.
Many online lenders can provide a decision in just minutes, while banks and credit unions can take several days to a week to get back to you.
What other ways can I finance a car when I'm retired?
You don't necessarily need to borrow a car loan in order to finance a vehicle. Here are two other options to consider:
Personal loan. If you don't want to back your loan with the car you're purchasing, an unsecured personal loan may be for you. Since lenders rarely set restrictions on how you use your funds, you may be able to cover the full cost of your car including licensing, registration and taxes. You typically need good to excellent credit to qualify for the most competitive rates, though.
Home equity financing. Most retirees are sitting on a gold mine with their homes paid in full. Another option is to use your home equity as collateral to help you buy your car. Double check on the fees you may incur when taking money out of your home equity because they can be substantial though. Learn more about home equity loans or home equity lines of credit (HELOCs).
Car lease. Besides a long loan term, another way to keep your monthly payment low is to opt for a car lease. However, you'll still have to put money up front to lease the car, and you won't have any trade-in value if you decide to buy a car after your lease is up. On the other hand, with a lease, you won't have to worry as much about maintenance costs, so this option might be good for you.
Compare personal loan options when you're retired
Bottom line
Being retired doesn't have to keep you bound to a car you've had for years. Taking out a loan is no more complex than before you were retired, although you'll have to show that you can afford repayments based on your pension, CPP benefits or other fixed income.
To learn more about how car loans work and to compare lenders, check out our guide.
Frequently asked questions