Finder is committed to editorial independence. While we receive compensation when you click links to partners, they do not influence our content.
Honda Civic insurance rates
Average Honda Civic car insurance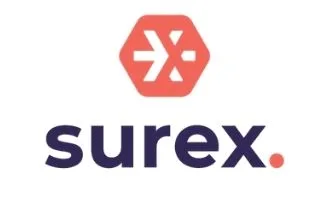 Free online quotes from 10+ insurers
Access to insurance advisor
Get a quote
How much is car insurance for a Honda Civic?
The average cost of insurance for a 2020 Honda Civic is around $173 a month or $2,023 a year. With a base price of $18,390, the annual insurance cost–to–base car price ratio is 11%. This popular sedan has a high theft rate, causing high insurance rates compared to other sedans.
Originally released in 1972, the Honda Civic has since become one of the best selling vehicles in North America. The Civic is currently in its tenth generation, which is available as a coupe, sedan or hatchback. Packed with a number of safety and driver assistance features, finding coverage for the Honda Civic should be no problem.
Compare free car insurance quotes online for your Honda Civic
Your actual insurance cost could vary – wildly – depending on where you live, your driving record, annual kilometres, and more, making it important to get quotes that reflect your situation. For example, rates in Ontario are among the highest in the country compared to provinces like Quebec and PEI.
How to compare insurance for the Honda Civic
Shopping for auto insurance is no fun; it's an expensive purchase that you hope to never use, which isn't a great combination. But since coverage is mandatory, you'll have to do some research to find out what coverage is right for you. Here are a few factors to consider when shopping around.
Price. In order to accurately compare prices, it's important to use the same information when getting quotes from providers.
Deductible. Your deductible amount can directly affect the cost of your monthly premiums. Generally speaking, higher deductibles make for lower premiums, and lower deductibles make for higher premiums.
Minimum coverage. Since minimum coverage amounts can vary by province, it's important to find out if a potential policy meets your province's minimums before you commit.
Additional coverage. Additional coverage may be available through your provider. If you choose to add any of these options, make sure you include them when getting quotes.
Extras. Roadside assistance and vanishing deductible are two of many extras you may come across. Find out what features your policy includes and which ones you'll need to pay extra for.
Restrictions. Find out if any restrictions apply to your policy to avoid gaps in coverage or denied claims.
Manufacturer offer or loyalty discount. Ask your dealership if you are eligible for any manufacturer offers or loyalty discounts and you may be able to save on auto insurance.
Warranty. Find out what's covered by your manufacturer or extended warranty to avoid paying for overlapping coverage.
What factors affect car insurance rates for a Honda Civic?
Insurance providers consider your driving history, location, marital status, gender, annual kilometres and many other factors when calculating your premiums. However, one of the most important factors is the actual vehicle you drive. This is because performance, safety features, theft rates and other elements can vary between makes and models. Here's how the Honda Civic's characteristics could affect the cost of car insurance.
Body type. The Civic is available in a coupe, sedan, or hatchback. The sedan and hatchback versions should be cheaper to insure.
Type of car. The Honda Civic is designed for light use like family trips and daily driving. Its low-risk profile could reduce the cost of insurance.
Theft. Earlier Honda Civics were frequently stolen, but the newer models come equipped with great security features. That said, sedans are stolen more frequently than any other type of vehicle, so choosing that option could lead to more expensive auto insurance.
Repairs. Parts and service should be easy to find and affordable. This could bring down the cost of insurance.
Safety ratings. The Honda Civic holds near-perfect safety ratings in almost every category, which may reduce the cost of your premiums.
Fuel type. Gas vehicles are generally cheaper to insure than diesel or hybrid vehicles. Since the Civic runs on gas, insurance premiums should be cheaper.
Trim & packages. Choosing packages that increase power or overall value could raise the cost of insurance. However, features that improve visibility and safety may reduce the cost.
Honda Civic money-saving safety features
You could save money on car insurance for your Honda Civic if it comes equipped with these safety features.
Airbags
Anti-lock brakes
Anti-theft device
Parking sensors
Surround view camera system
Daytime running lights
Electronic stability control
Seatbelt pretensioners
Rear backup sensors
Lane-departure warning systems
Adaptive cruise control
Does the Honda Civic qualify for auto insurance discounts?
Your vehicle may be eligible for various auto insurance discounts depending on which provider you choose. Here are a few that should apply to the Honda Civic:
New car discount
Anti-lock brake discount
Anti-theft discount
Passive restraint discount (Airbags, motorized seat belts, etc.)
Emergency roadside assistance discount
Honda Civic maintenance
The Civic is an affordable daily driver that's designed to run smoothly with little maintenance. While it won't require maintenance as often as a sports car would, keeping a routine service schedule is always a good idea. Even standard procedures like oil changes, replacing air filters and inspecting parts can extend the life of your vehicle and prevent it from breaking down unexpectedly. Here's what to expect in terms of maintenance:
Honda doesn't have a recommended oil change schedule for the Civic. This is because newer vehicles come with the Maintenance Minder System, which notifies you when oil and other parts need to be replaced.
Speak with your Honda dealer or consult your owner's manual to find out more details on the Honda Civic maintenance schedule.
Is an extended warranty worth it for the Honda Civic?
The Honda Civic is backed by Honda's standard 3-year/60,000-kilometre warranty and 5-year/100,000-kilometre powertrain warranty. The warranty also covers genuine Honda accessories for 3 years or 60,000 kilometres, as long as they are installed when the vehicle is purchased. Additionally, the Civic comes with a 3-year/unlimited-miles corrosion warranty and 3 year emergency roadside assistance.
Although the Civic is fairly reliable, extended service plans can provide peace of mind and additional protection once the initial limited warranty expires.
Bottom line
The Honda Civic is one of the most popular compact cars, and for good reason. The Civic is available in multiple models and trims, each packed with a suite of safety, security and driver assistance features. Because of its saftey features and solid reputation, it might even be eligible for auto insurance discounts. Get quotes from multiple providers and compare your options to find out how much you'll pay for auto insurance.
Frequently asked questions about the Honda Civic
More guides on Finder
Ask an Expert
You must be logged in to post a comment.