Finder is committed to editorial independence. While we receive compensation when you click links to partners, they do not influence our content.
Car insurance for 4×4 cars
Protect your 4WD car both on and off the road.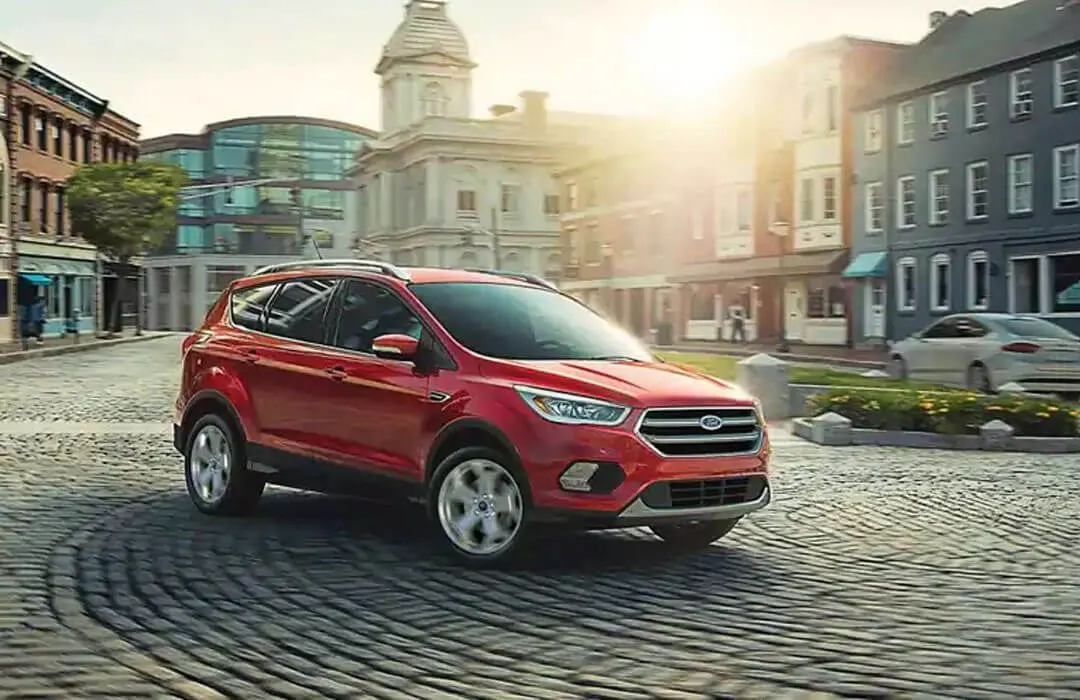 Whether you refer to it as 4×4 or 4WD, cars with four-wheel drive typically need the same level of coverage as two-wheel drive vehicles, depending on how far you push your ride's limits. Get the standard coverage you need for everyday driving, but check with your insurer if you're looking for an off-road thrill.
Compare free car insurance quotes online for your 4×4
What kind of coverage do I need for a 4×4?
Your four-wheel-drive needs the same protection as other cars on the road, including meeting any minimum provincial or territorial coverage requirements. Coverage you may need includes:
Bodily injury liability. Pays medical bills for the other driver and passengers in an accident you cause. Big SUVs might cause more damage in an accident, so consider higher coverage limits.
Property damage liability. Gives the others involved in your accident reimbursement for vehicle or property damage, and is generally required in some form or other across Canada. Bigger vehicles, like a lot of 4WD vehicles, might cause more damage in an accident, so consider increasing your coverage.
Uninsured/underinsured motorist. This may also be required. It ensures you still get a payout even if the other driver is insufficiently insured. Consider adding this even if it's not required, especially if you have a pricey new ride or lots of expensive modifications.
Personal injury protection (PIP). Helps when health insurance doesn't cover expensive medical bills and includes other benefits like income loss coverage.
Collision. Will cover expense to your own vehicle if you're at-fault in an accident.
What add-on coverage should I consider for a 4wd?
Do you plane on venturing into backroads and trails very much? Consider coverage to protect you from events less common to the everyday driver:
Comprehensive. Gives you peace of mind on or off the road for theft, weather damage or animal run-ins.
Agreed value. Pays the value of your customized 4wd up to the amount agreed on between you and your insurance company. Consider this for high-priced rides.
No deductible. While this may mean you pay higher monthly premiums, you won't be out any money when you make an applicable claim.
Gap insurance. Pays off your loan or lease if your car is totaled and the claim payout comes up short to cover the remaining loan or lease amount.
New car replacement. Replaces your new vehicle with another one of the same MRSP if yours is totaled in an accident.
Roadside assistance. Provides assistance for fuel delivery, flat tire or battery jumpstarts when you're driving around town. Watch out for limits on winching or pulling out cars stuck in a spot where it's inaccessible to a tow truck.
How much is car insurance for a 4WD car?
Many people use 4x4s for everyday driving, making some models fairly inexpensive to insure. However, these vehicles can be more expensive than minivans or sedans due to a bigger vehicle size, higher car value and risk when off-road driving. These factors mean the vehicle has a higher risk for accidents, may cause more damage and could cost more to repair, which makes insurance higher too.
As an example, a Hyundai Santa Fe can cost around $3,576 per year for insurance, which is $1,148 more per year than the Hyundai Sonata. Typically, SUVs are only slightly higher to insure than sedans, while trucks are more expensive. However, the price can vary substantially because a lot of factors determine the cost of car insurance including the vehicle's safety and reliability ratings, where you live and your driving history.
How can I get cheap car insurance for a 4×4?
Despite the potential for higher rates, you can find several ways to save on insuring your 4wd:
Compare multiple quotes. Shopping around is can give you the surest guarantee you're getting the best rate. Plus, you can compare the benefits offered by multiple providers.
Get discounts for multiple cars. Find a discounted rate when you insure multiple cars on the same policy.
Spring for extra safety features. Your insurance company likes to see features like airbags, antilock brakes and an antitheft system, especially if you're driving your 4WD through the woods.
Avoid having too much coverage. Consider getting rid of coverage where you can take on the extra responsibility. For example, you might drop personal injury protection insurance if you already have robust health insurance.
Save by bundling policies. You likely have more than one insurance need. So tie them together in one place for a discount.
Do 4x4s have different insurance needs than other cars?
Typically you can get standard coverage for your 4×4 with a standard insurance company, but you might need different kinds of coverage for different uses for your four-wheel drive.
Sports utility vehicles. Consider adding collision and comprehensive to cover physical damage caused in an accident, theft or weather damage for off-road driving. Personal belongings coverage also protects against theft for cargo or bike-mounting.
4WD trucks. Also consider collision and comprehensive coverage for off-roading. You may want personal belongings coverage for cargo stored in the truck bed, which may be easy to steal.
Off-road coverage. You may need off-road vehicle insurance if you use your 4WD for playing in the mud or woods. Confirm with your insurer that damage incurred while off-roading is still covered by your policy.
Modified cars. Check with your insurer to make sure extra mods are covered, such as extra lighting for night riding. You can typically get your customizations covered through insurance if you get permission up front.
How do I get car insurance for my 4×4?
Get insurance coverage using the same process as other cars:
Enter your postal code for an online quote or contact the company by phone.
Fill in personal details and vehicle info, especially noting how you intend to use the vehicle if possible.
Choose the coverage you need both on and off the road.
Stack as many discounts as possible.
Compare quotes
Finalize details and enter payment information.
What should I watch out for?
Usually you can insure your 4×4 with no problems, but you should keep a few downsides in mind:
Off-road coverage. Make sure your insurance company covers off-road driving so that you can avoid paying for damage out of pocket.
Out of the country. Taking your vehicle on a backroads adventure outside of Canada? You may need temporary insurance in that country, since most insurers only cover you while inside the country.
Business use. Whether you're using the vehicle for ridesharing or helping tourists see the off-road sights, you'll need a rideshare or commercial policy to do so.
Vehicle maintenance. Breakdowns or damage related to poor maintenance might not be covered by a claim, even if you were involved in a collision.
Your exact policy details and exclusions. Different providers have different benefits, rates and coverage requirements.
Bottom line
For the most part, getting car insurance for a 4×4 is as simple as any other car. However, you may need to check on your insurer's off-road policy so that you have no surprises with claims.
Learn more about how car insurance works and find multiple providers to compare their benefits and rates.
Frequently asked questions about insurance for 4×4
More guides on Finder
Ask an Expert
You must be logged in to post a comment.