Finder is committed to editorial independence. While we receive compensation when you click links to partners, they do not influence our opinions or reviews. Learn how we make money.
Where to buy tie dye face masks online in Canada
Buy a bright tie dye face mask or learn how to make your own with our guide.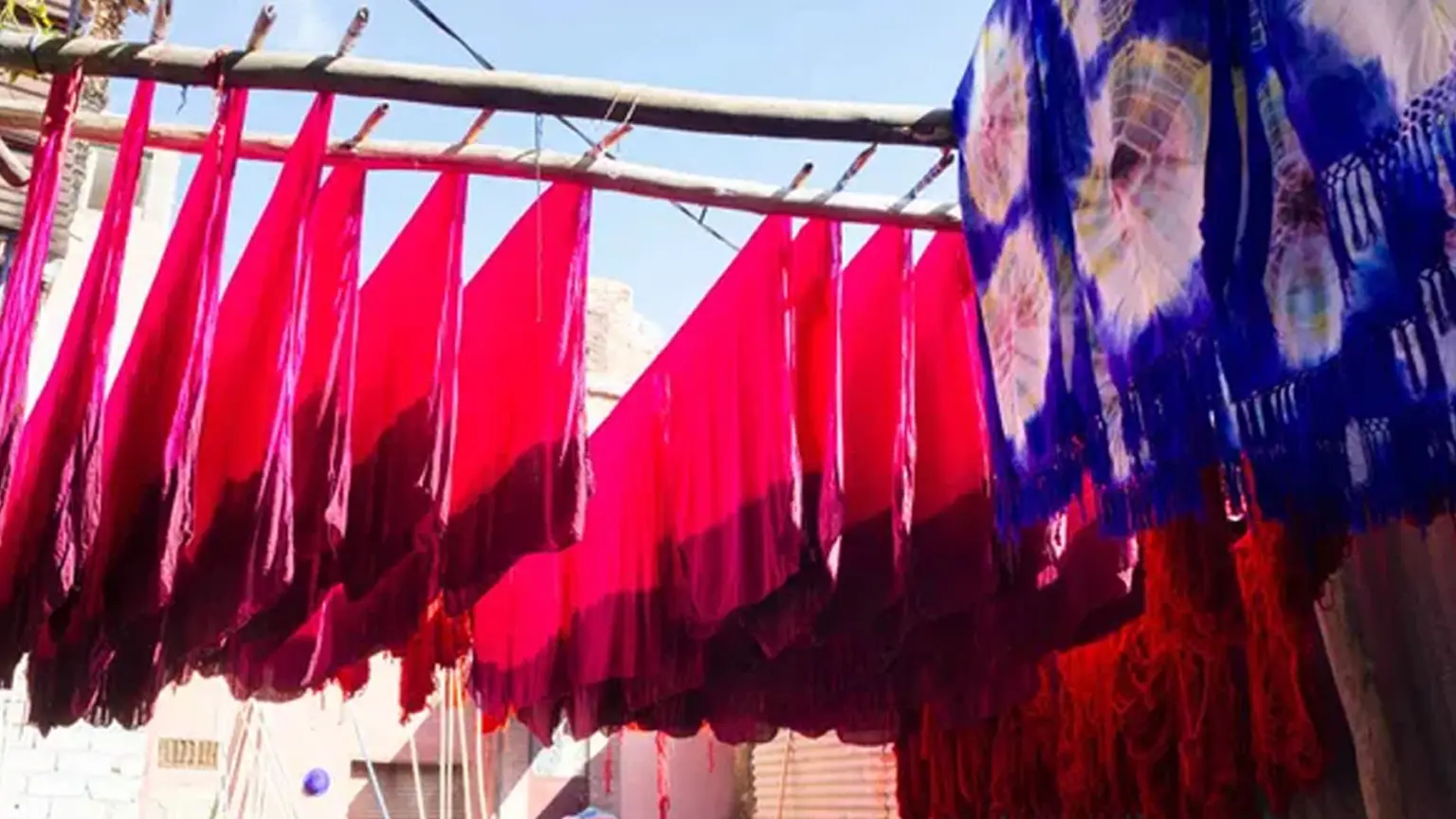 Due to recent events, many stores are experiencing a shortage of certain products. Be aware that many retailers may currently be out of stock, have longer shipping times than usual or be charging above-average prices. Remember that stockpiling items isn't actually necessary right now and that over-buying can leave others vulnerable.
The World Health Organization has recently changed its advice on whether or not people should wear masks. The advice now is that masks should be worn in public where social distancing is not possible to help stop the spread of coronavirus.
Looking for a face mask with a brilliant splash of colour on it? Tie dyed masks could be the answer.
You can buy them online at these stores, or get crafty at home and tie dye your own with tie dye kits and a few simple instructions.
Generally cloth masks aren't medical grade and should be used as an extra layer of protection against viruses and disease and not as a means of prevention.
Where to buy tie dye masks online
---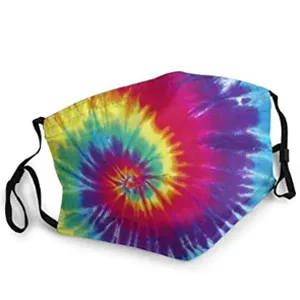 Browse all the different sellers on Amazon and score yourself a great deal on a tie dye face mask. Be sure to check out the ratings and reviews before purchasing.
Free shipping and returns on millions of items for Amazon Prime members
Wide product range
Competitively priced products
---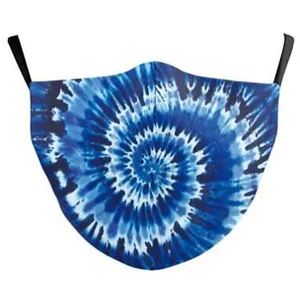 eBay
Online giant eBay is where you can find all types of face masks (including tie dye) from both local and international sellers. Similar to Amazon, we recommend checking out the ratings and reviews before purchasing.
Free shipping from select sellers
Affordable prices
Daily deals and discounts available
---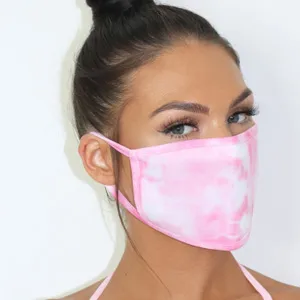 This women's online fashion retailer stocks the latest styles in clothing, accessories and beauty. Check out PrettyLittleThing for a fashionable tie dye face mask.
Wide range of products to choose from
Contact-free delivery is available
Fully tracked delivery
Go to PrettyLittleThing
---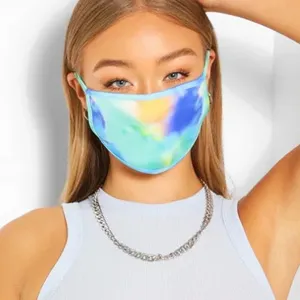 A fashion powerhouse, boohoo specializes in selling men's and women's fashion pieces, including face masks, at very affordable prices.
Standard shipping from $15.99
Student discounts available
Frequent sales
Go to boohoo
---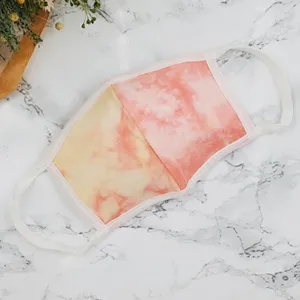 Etsy was born as a marketplace for boutique stores and side hustlers to sell their handicrafts online. Items are often one-of-a-kind and can be made to order.
Free shipping on select items
Read seller reviews
Sells tie dye kits
Go to Etsy
---
Does your company belong in this list?
---
Which of these retailers offer free delivery?
Amazon: Free shipping and returns on millions of items for Amazon Prime members
eBay: Free shipping from select sellers
Etsy: Free delivery on select items
---
How to tie dye a face mask
Tie dyeing a mask is a very easy DIY craft activity. You'll need a plain white mask, rubber bands, liquid dye in squeezable bottles and rubber gloves.
Then, it's a matter of choosing a pattern you like.
For example, for a spiral pattern, pinch your mask in the middle and rotate it until it's tightly bunched, similar to a rose. Then use a rubber band to hold it in place.
For a striated lined pattern, lay the mask down flat and then fold one centimetre of the edge down, flip the material over and fold the material back on itself to make a pleat pattern. Continue until you're left with one thick band and add rubber bands or string to keep it together.
Once you've wound and banded your masks, place them on an old wire rack and pour the dyes on. You can use one colour or multiple colours dropping them in various spots.
Then, wait for your masks to dry and remove the bands for the final reveal.
---
Who sells tie dye kits online?
---
What are popular tie dye patterns?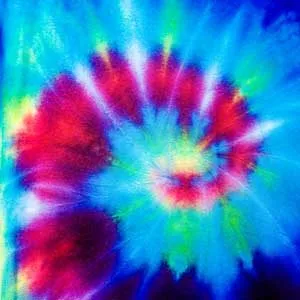 Spiral
The spiral is one of the most classic tie dye patterns and is a radiating swirl of colour that is created by twisting your material before dyeing it.
---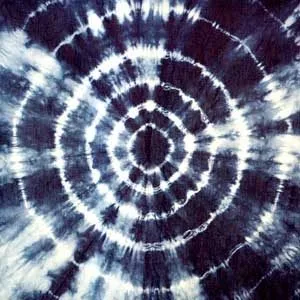 Reverse
Instead of bright colours on a white material, the reverse pattern allows you to tie dye on a dark material.
To achieve this effect, you'll need bleach. Roll your material into a tube shape, wrap the bands around it at intervals, bleach the material and then add colour to the bleached sections.
---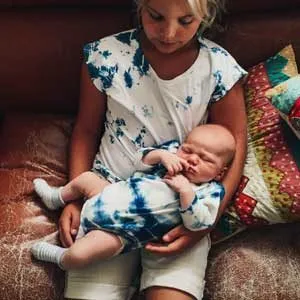 Crumble
If you're not set on a pattern then crumbling is the easiest way to tie dye.
Scrunch the material into a crumpled ball, wrap rubber bands or string around it tightly and then dye and dry.
---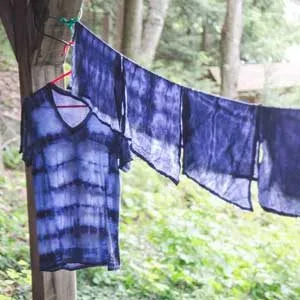 Folding
This technique gives the result of a grid-like pattern.
To create this, keep folding your material over itself a few times then using your dye bottle, drop the dye onto the folds to create a panelled pattern.
---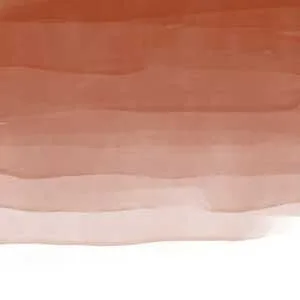 Ombre
The ombre creates gradients of colour and uses a paintbrush to soften the colours.
Pour the dye into sections and then use wide paint brushes to wash the colour across, like a watercolour painting.
More guides on Finder
Ask an Expert
You must be logged in to post a comment.