Finder is committed to editorial independence. While we receive compensation when you click links to partners, they do not influence our content.
Where to buy surface disinfectant wipes online in Canada
We've rounded up the top destinations to shop for antibacterial wipes online based on price and availability.
Due to recent events, many stores are experiencing a shortage of certain products. Be aware that many retailers may currently be out of stock, have longer shipping times than usual or be charging above-average prices. Remember that stockpiling items isn't actually necessary right now and that over-buying can leave others vulnerable.
Disinfectant wipes have been designed to help you clean surfaces quickly and hygienically, making them great to have around the house. But they can be hard to come by at the shops these days.
To save you the hassle of trying to find some, we've rounded up a list of retailers with a range of top-rated brands on offer. Most also offer free shipping deals to help you save some extra cash when you shop with them.
Where to buy antibacterial and surface disinfectant wipes online
---
Carrying all the hottest trends at consistently affordable prices, Wish is a go-to whatever it is you're shopping for. From fashion and footwear to accessories, home essentials and beyond, you're sure to adore the eclectic catalogue on offer here.
New products added daily ensuring you never get bored of browsing
Consistently low pricing site-wide
Score an extra discount in the "Blitz Buy" section
Go to Wish website
---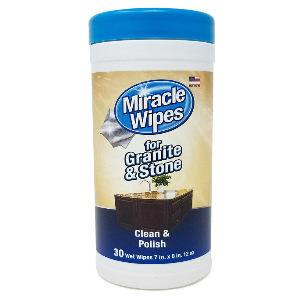 This sensational online portal grants customers one of the most convenient shopping experiences the world has to offer. If you're wanting to replenish your supply of disposable surface cleaning wipes, you'll be able to access plenty of options at Amazon.
Personalized product recommendations based on previous purchases and searches
Start your free 30-day trial of Prime to unlock member benefits
Free shipping widely available, especially for Prime members
---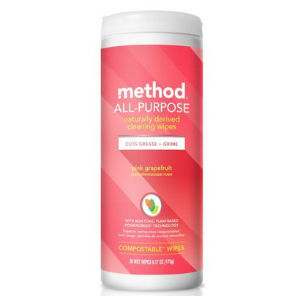 This retailer offers an exhaustive list of products designed to keep your entire household happy, healthy and well every day. Stock up on antibacterial and disinfectant wipes at Well.ca and ensure you're always prepared to defend your home against the threat of infection.
Free delivery for all orders over $35 Canada-wide
Refer a friend and gift them $10 to spend and earn $10 too
Change of mind returns accepted within 60 days
---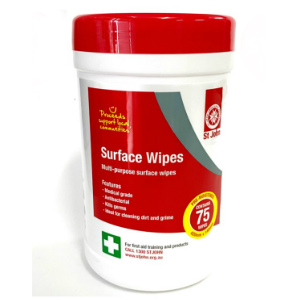 If you want to access competitive pricing, browse a vast catalogue of results featuring both branded and budget disinfectant surface wipes options, and to join in the thrill of a bidding war, there's only one place to turn and it's definitely eBay.
Free shipping offered by many sellers
Create an account and keep tabs on items of interest by adding them to your watch list
Daily deals and discounts available
Go to eBay website
---
AliExpress is a global multi-seller shopping portal that enables users to access a massive selection of products covering more than 44 major shopping categories. Pick up home-sanitising disinfectant wipes without breaking the bank here.
Free delivery options widely available
Download the app and shop on-the-go more conveniently
Sign up to unlock exclusive new customer coupons
---
As Staples is an office supplies specialist, you'll find a fantastic array of industry-standard surface cleansing products to use at home or in the office in it's easy-to-navigate online catalogue.
Sign up to the newsletter and get $10 off your next purchase over $100
Spend $45 or above to qualify for free delivery
Earn airmiles with every purchase
---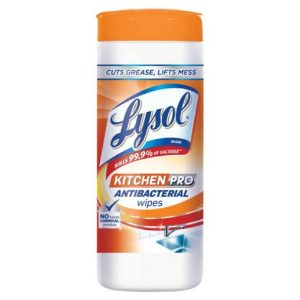 Walmart stocks a wide range of surface disinfectant wipes to help keep your home clean and bacteria-free. Order online and get groceries delivered to your door or click and collect from your local store at a time that's convenient for you.
Free shipping when you spend $50 or more
Free click and collect service on orders over $25
Sign up to receive the weekly deals flyer direct to your inbox
---
Canadian Office Supplies
Whether you're looking for surface disinfectant wipes for your workplace or your personal space, you can rely on Canadian Office Supplies to offer some fantastic deals when buying in bulk.
Quick order option for when you're in a rush to complete your order

The online chat service allows you instant access to the answers you want

Explore a massive catalogue of products through a single destination
---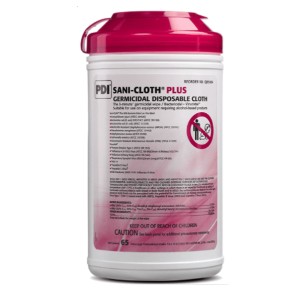 AdvanTech Sterilizers (In stock)
At AdvanTech, you'll be able to source industrial-quality surface cleansing supplies instantly. Banish bacteria from your home or workplace with germicidal disposable clothes and guard your space against the threat of infection.
Free shipping available on orders over a specified minimum spend
Banish 99.9% of bacteria
Free samples available
---
Roxton (In Stock)
Founded in 2011, Roxton Industries supplies Health Canada Authorized disinfecting surface wipes, dispensing units, and related cleaning accessories to businesses coast to coast. As the top business-to-business provider of premium disinfectant wipes, Roxton Industries is an accredited solution specializing in removing germs from offices, gyms, and others that take their health and wellness seriously.
Roxton Wipes Kill Human Coronavirus – the virus that causes Covid19!
Health Canada Approved with DIN number 02455234
Modern Dispensing Options
Large product lines
---
Goltum is a Canadian company based in Montreal that provides high-quality personal protective equipment.
Free shipping on orders over $100
Ships within 24-hours
FDA certified and their factories are on the CDC white list
Go to Goltum
---
Does your company belong in this list?
---
Which of these retailers sell Lysol wipes?
---
Which of these retailers sell Clorox antibacterial wipes?
---
Which of these retailers offer free delivery on disinfectant wipes?
---
Do antibacterial wipes kill viruses like the Coronavirus?
According to the United States Environmental Protection Agency, there are dozens of cleaning products that can effectively protect against COVID-19 (SARS-CoV-2). If you're specifically looking for wipes, the following products are included:
Accel TB Wipes

Arm & Hammer Essentials™ Disinfecting Wipes

Avert Sporicidal Disinfectant Cleaner Wipes

CleanCide Wipes

lorox Disinfecting Wipes

Clorox Healthcare® Bleach Germicidal Wipes

Clorox Commercial Solutions® Hydrogen Peroxide Cleaner Disinfectant Wipes

Clorox Commercial Solutions® Clorox® Disinfecting Wipes

Clorox Healthcare® VersaSure® Wipeswipe

Lonza Disinfectant Wipes Plus

Lonza Disinfectant Wipes Plus 2

Lonza Disinfectant Wipes

Lysol® Disinfecting Wipes (All Scents)

Micro-kill Bleach Germicidal Bleach Wipes

Nugen Low Streak Disinfectant Wipes

Nugen NR Disinfecant Wipes

Nugen 2m Disinfectant Wipes

Opti-Cide 3® Wipes

Opti-cide Max Wipes

Oxivir™ HC Wipes

Oxivir™ Wipes

Oxivir™ 1 Wipes

Oxy-1 Wipes

Peak Disinfectant Wipes

PeridoxRTU™ (Brand) One-step Germicidal Wipes

PURELL Professional Surface Disinfectant Wipes

Wedge Disinfectant Wipes

Wexford Disinfectant Wipes
How to make your own disinfectant wipes
In a pinch, you can make your own disinfectant wipes with just a few household items. Follow these instructions from Healthline to make disposable or reusable wipes.
First, you'll need:
Set up your materials on a safe, clean surface away from children and pets.
Put on gloves.
Pour water into the container and then add the correct amount of bleach based on the type you have using Healthline's chart.
Submerge your paper towels or cloths in the bleach solution.
Allow your wipes to soak in the bleach solution for 5 minutes before using.
Pour excess bleach solution into a spray bottle to use on surfaces or make more disinfectant wipes.
How to properly sanitize surfaces
To disinfect surfaces like countertops and doorknobs, the product needs to sit on the surface for a period of time — up to 3 to 5 minutes, according to the CDC. Depending on the instructions for the particular product, you may need to use more than one wipe to keep the surface wet for the directed length of contact time, says the CDC.
Be sure to thoroughly wipe down surfaces and objects that are frequently touched, including:
Desks, tables and countertops
Laptops and other computer hardware like a mouse and keyboard
Faucet handles and doorknobs
Phones, tablets
Children's toys