Finder is committed to editorial independence. While we receive compensation when you click links to partners, they do not influence our content.
Where to buy scented face masks and face mask refreshing sprays online in Canada 2022
Keep it fun and fresh with a cloth face mask infused with your favourite scents.
Tired of wearing stuffy-smelling face masks? Try a scented face mask, or give your used cloth mask a little spritz with a face mask refreshing spray.
Typically, scented face masks are fabric masks infused with essential oils or other aromatic ingredients that make wearing protective face coverings more fun or relaxing. From chocolate and pumpkin spice to lavender and florals — browse the online stores below to find scented masks, aromatic replacement filters and mask refresher sprays to suit your preferences.
Bear in mind that if you're pregnant, allergic to certain scents or have any skin conditions, you should check with a doctor before wearing aromatic face coverings to make sure it's safe to do so.
---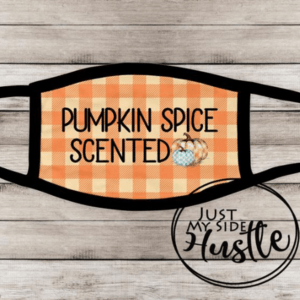 Etsy is the go-to marketplace for boutique sellers and buyers looking for something different. Shop for one-of-a-kind and handmade face masks in a variety of styles, sizes and scents as well as regular, unscented masks.
Support local creators by buying domestically or browse items from international sellers
Free delivery on some items
Customer reviews available
Allows for complete customization
Go to Etsy website
---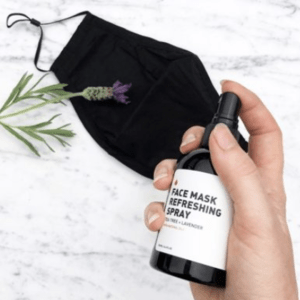 WAY OF WILL
This Canadian brand produces a wide range of natural essential oil body care products for the active lifestyle. From face mask refreshing spray and hand wash to facial cleanser and shaving products — this retailer has what you need to take care of your body the natural way.
Wide range of body care products for both men and women
Free samples with every North American order
Free returns on qualifying orders within Canada and the US. Free exchanges on damaged items (small fee to exchange undamaged items).
---
Uncommon Goods
US-based gift retailer, Uncommon Goods, sells loads of items designed by independent artists and manufacturers to customers world over. Browse through thousands of handpicked items including home decor, gifts, art, accessories and more.
With every purchase, a small donation is made to a nonprofit partner of your choice as part of the company's Better to Give program
Supports independent artist and manufacturers
Sells tons of uniquely designed items — great for finding the perfect gift!
Does your company belong in this list?
Which of these retailers offer free delivery?
Etsy: Free delivery on select orders
WAY OF WILL: Free shipping on orders over a certain amount to be shipped within North America
How to add scents to your own cloth face masks using essential oils
If you already have cloth face masks and bottles of essential oil at home, follow these steps to make your own scented face mask:
Choose an appropriate essential oil. Select a scent you like and that others won't mind smelling as well. Bolder scents may be too strong for the people around you, so consider gentler oils such as citrus (orange, lemon, lime, grapefruit), sandalwood, chamomile and rose. Essential oils can be purchased online from many retailers including Amazon, Walmart and Well.ca.
Dilute the oil. Essential oils are highly concentrated and may irritate the skin if directly applied. To help prevent this, mix 1-2 drops of oil with 1 tsp of coconut oil or olive oil.
Apply the mixture to your mask. Using a dropper or cotton swab, dab a few drops of the mixture onto the outside of your face mask. Add a little at first, then try on your face mask to see if you want to add more. Pay attention to signs that your skin or senses aren't responding well to the scented mask, and switch to an unscented mask if you're experiencing any irritation or discomfort.
How to make your own cloth face masks at home
Can I use face mask refreshing sprays on N95, KN95 or surgical masks?
No. Medical-grade face masks such as N95 respirators, KN95 respirators and surgical masks are made using multiple layers of special materials like polypropylene (a type of plastic) and complex processes such as melt-blowing. This gives a waterproof quality to medical-grade masks that makes it very difficult for particles to pass through and enter the wearer's body.
Many face mask refresher sprays contain alcohol, which can dissolve the water-proof barrier on some face masks, thereby allow particles to pass through. Some researchers have found that cleaning N95 masks with alcohol-containing substances can reduce the electric charge of fibres in the mask that help trap small airborne particles.
On the other hand, cloth face masks are constructed using ordinary, non-waterproof materials like cotton. Alcohol-containing solutions don't strip these masks of any existing protective qualities. Bear in mind, though, that cloth face masks — with or without a refreshing spray — aren't nearly as effective at blocking out harmful particles as medical-grade face masks.
Looking for medical-grade face masks? Check out these guides
Use the guides below to learn about different types of medical-grade face masks. Plus, find out which online sellers let you order these masks to be delivered straight to your home.