Finder is committed to editorial independence. While we receive compensation when you click links to partners, they do not influence our content.
Where to buy washable, reusable face masks online in Canada
Protect yourself and the environment by ordering from one of these trusted online stores.
Some sellers will charge prices far above the average, also known as "price gouging". We encourage consumers to be vigilant about unusually high prices, and compare your options before making a purchasing decision.
The World Health Organization recommends wearing face masks in public places where social distancing is not possible. In fact, depending on where you live in Canada, you may actually be required to wear a face mask when in public.
To help you save money, we've rounded up a list of retailers stocking reusable face masks below. We've also listed which stores offer free shipping deals, so you can save while you shop. Be sure to check the product description to see which masks are washable before you buy.
---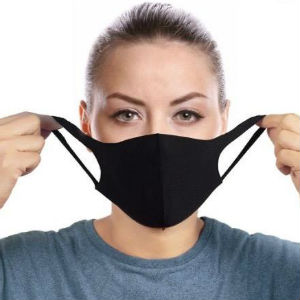 Goltum is a Canadian company based in Montreal that provides high-quality personal protective equipment.
Free shipping on orders over $100
Ships within 24-hours
FDA certified and their factories are on the CDC white list
Go to Goltum's website
---
PatPat wants to provide families with cute, stylish and quality products.
Sign up for PatPat's emails and get 10% off your first order as well as getting the latest trends, updates, exclusive offers and special promotions sent directly to your inbox.
PatPat guarantees you quality merchandise.
It offers a 14-day returns policy.
Free shipping is available.
Go to PatPat's website
---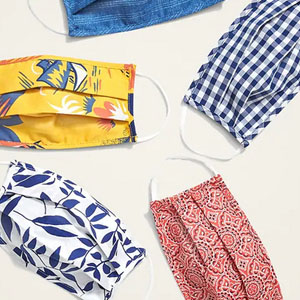 Browse through a wide range of clothing, shoes and accessories for the whole family – men, women (including maternity), girls, boys, toddlers and babies. Choose from a variety of face mask multi-packs in different colours and prints.
Get a one-time discount by subscribing to Old Navy's email list
Earn and redeem Super Cash during specific promotional periods to get discounts on your purchases
Offers both inexpensive and free shipping options
Go to Old Navy
---
When you think of Canadian clothing brands, Roots is bound to come to mind. This company is renowned for its quality clothing.
Free standard shipping

For every mask purchased, Roots will donate a portion of the proceeds to The Frontline Fund

Designed with a filter pocket where you can put your own mask filter for added protection

Machine washable
Go to Roots
---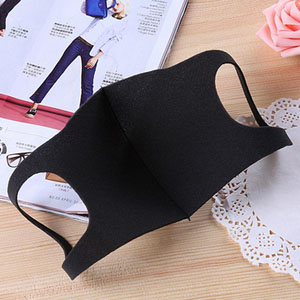 DHGate carries loads of items you can't live without. Browse through a great supply of fabric masks to find the one that you need.
Sales and discounts readily available
Buyer's protection available
Wholesale products are from certified sellers
Go to DHGate's website
---
Ministry of Supply is an environmentally conscious clothing company who engineers breathable and comfortable professional clothes. But during the COVID-19 crisis, it has turned its efforts to producing high quality face masks.
The company produces shirts made from recycled material that are 100% carbon neutral
The masks come with replaceable filters that have been tested for a 95% Bacterial Filtration Efficiency (BFE) and a 95% Particulate Filtration Efficiency(PFE) at 0.1 microns
You'll have the option to donate masks to front-line workers through the website
Go to the Ministry of Supply's website
---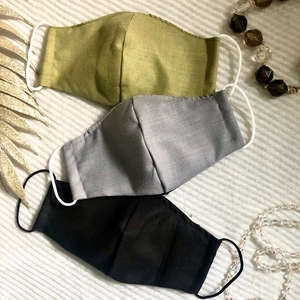 The home of small businesses and hand-made things, Etsy has thousands of sellers that provide a diverse range of creatively designed face masks.
The first online shopping platform to offset 100% of carbon emissions from delivery
Create an account to get unique gift ideas sent directly to your inbox and be the first to see the latest trends
Save your favourite items, follow sellers and get notifications on when they have sales
Free shipping may be available depending on the seller
Go to Etsy
---
Amazon Canada stocks a great selection of fashionable face masks in one place, making it simple to compare brands, prices and customer reviews.
Sign up to Amazon Prime and get free shipping and returns on millions of items

Huge product range

Easily compare prices and ratings on similar products
Go to Amazon's website
---
When it comes to competitive pricing, it doesn't get much better than eBay. Shop for fashionable face masks and other health and safety items here. Join in the thrill of a bidding war or browse the "Buy It Now" options to secure your purchase.
Secure site with a range of payment options including PayPal

Prices are super affordable

Helpful product reviews on site

Free delivery from selected sellers
Go to eBay's website
---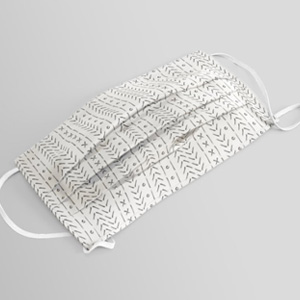 If you're searching for the perfect place to pick up quirky, contemporary home accessories, you'll love Society6.
Shop some seriously cool designs created by artists from around the world that are sure to add some vibrancy to your home decor.
Order tracking available online
60-day returns
Gift cards available
Go to Society6 website
---
With thousands of brands and millions of products, AliExpress offers a full shopping experience with loads of options to choose from! Browse through a range of masks at hugely discounted prices – you won't be disappointed!
Huge range of products, deals and sellers

Variety of shipping options

Competitive prices
Go to AliExpress' website
---
When it comes to sourcing the right protective gear, Walmart won't let you down. This retailer offers a wide range of products – including fabric face masks – that will help keep you and your family safe.
Competitive prices

Large range of products

Sign up to get their weekly flyer for special offers direct to your inbox

Ad match available
Go to Walmart's website
---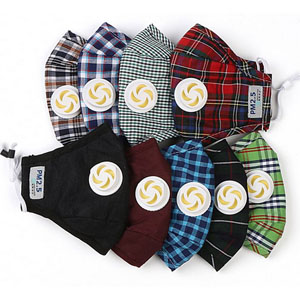 If you want bulk buy discounts and some of the lowest prices around, don't pass up on this site! Alibaba gives you a direct link to product manufacturers, and by cutting out the middleman, you can avoid retailer inflation.
Cut out retailer inflation by eliminating the middleman
Check out using a secure shopping portal
Enjoy order protection through Trade Assurance
Go to Alibaba
---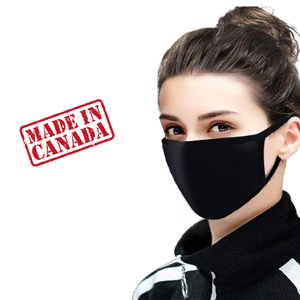 CanMedSupply (In Stock)
CanMedSupply offers PPE products such as KN95 mask,Nitrile gloves, gowns and face shields at an affordable retail price. All products are made for personal use with high quality standard.
Ships from Canada
Available in wholesale
FDA and CE testing certified
---
Joseph Tassoni
This Canadain designer is known for functional and beautiful outerwear collections.
Masks are made with locally sourced materials, helping to reduce their environmental impact

For every mask purchase, the company will donate

$5 to the Joseph Brant Hospital

Machine washable in a gentle cycle
Does your company belong in this list?
Which of these retailers offer free delivery?
Old Navy: Free shipping available on purchases at or above a certain amount
Roots

: Free standard shipping

Etsy: Some sellers provide free shipping
Amazon:

Free shipping widely available, especially for Prime members

eBay: Free shipping offered by many sellers
AliExpress: Free shipping options widely available
Walmart: Free shipping on qualifying orders to select locations in Canada
Alibaba: Free shipping is offered on many products
---
Will a mask protect me from COVID-19?
Medical-grade face masks are made using special materials like polypropylene (a type of plastic) and processes such as melt-blowing that make it difficult for particles to penetrate the materials and enter the wearer's body. Fabric masks like cotton masks are not similarly made and provide very limited protection against respiratory droplets entering the body.
Although a fabric mask won't provide the same level of effectiveness as an N95 or KN95 mask, the cloth is there to prevent moisture from breathing and coughing from traveling too far in the air. According to KK Cheng, a public health expert at the University of Birmingham in the UK, "It's not to protect yourself. It's to protect people against the droplets coming out of your respiratory tract."
Check out this helpful page on the Government of Canada website to learn more about masks that offer the best protection during COVID-19.
---
How to wash a reusable face mask
To find out how best to wash your face mask, it is a good idea to check the product description on the site you bought it from. If this information isn't available, the US Centers for Disease Control and Prevention recommends the following steps to clean your mask:
Machine wash. Wash with your regular laundry using your regular laundry detergent. Use the warmest water possible given the type of material the mask is made of.
Hand wash. Mix 1/3 cup household bleach per gallon of room temperature water (or 4 teaspoons household bleach per quart of room temperature water). Soak your face mask in the mixture for 5 minutes, then rinse with cool or room temperature water. Never use expired bleach and never mix bleach with any other cleaner. Not all types of bleach are suitable for disinfecting, so check your bleach bottle beforehand to make sure you're using the right product.
---
How to safely wear and remove a mask
The World Health Organization recommends washing or sanitizing your hands before touching your mask and adjusting the mask so that there are no gaps on the sides of your face. When wearing your mask, you should avoid touching it or taking it off to speak to others. Once you remove your mask, it is advised that you place it in a zip lock bag until you are able to wash it, which you should do after each wear.
---
How to make a reusable face mask
If you are having trouble sourcing a face mask, you may want to consider making your own. All you need to make a no-sew face mask is a bandana or square piece of fabric, 2X6-inch pieces of elastic (string, cloth strips, hair ties or rubber bands are also suitable), a coffee filter and a pair of scissors.
Learn more plus watch a video tutorial in our guide on how to make your own face mask at home.
---
Are people required to wear face masks in Canada?
It depends on where you live. Certain cities such as Ottawa, Toronto, Kingston in Ontario have implemented bylaws requiring people to wear face masks when in public. Outside these jurisdictions, businesses and other organizations may still exercise the discretion to require customers and employees to wear face masks. In some regions, wearing a mask is mandatory when riding public transit.
The consequences for failing to follow regional rules usually involve stiff fines ranging from hundreds to thousands of dollars.
It's expected that more cities will consider adopting similar bylaws in the future to prevent the spread of COVID-19, as per the World Health Organization's recommendations. Previously, the WHO had issued a statement advising governments to request that people wear fabric face masks in public.
Looking for another type of face mask?
More guides on Finder
Ask an Expert
You must be logged in to post a comment.