Due to recent events, many stores are experiencing a shortage of certain products. Be aware that many retailers may currently be out of stock, have longer shipping times than usual or be charging above-average prices. Remember that stockpiling items isn't actually necessary right now and that over-buying can leave others vulnerable.
KN95 face masks are particulate-filtering masks that have been performance-standard tested in China. KN95 masks are supposed to filter out around 95% of airborne particulates and may be useful if you participate in any number of activities, for example, like carpentry or intensive cleaning.
The Canadian government has warned that, unlike N95 respirators, many KN95 face masks do not meet the minimum filtration standards required for use in healthcare settings, however, these masks may be suitable for use in non-healthcare settings by those who aren't sick and aren't in contact with sick people.
Where to buy KN95 masks online
Featured products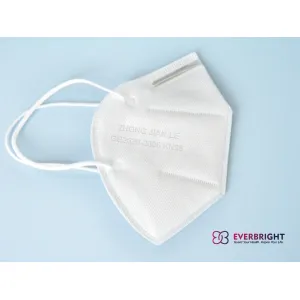 Everbright Global is a Canadian company specialising in PPE products, such as, masks, surgical/isolation gowns and eye and face protection.
Featured in Newswire, Finance Yahoo and APNews

Free delivery on orders over $80

FDA authorized medical use KN95 masks

Extra discount depend on the quantities
---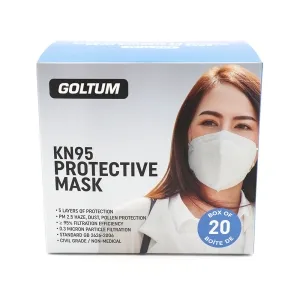 Goltum is a Canadian company based in Montreal that provides high-quality personal protective equipment.
Free shipping on orders over $100
Ships within 24-hours
FDA certified and their factories are on the CDC white list
Go to Goltum's website
---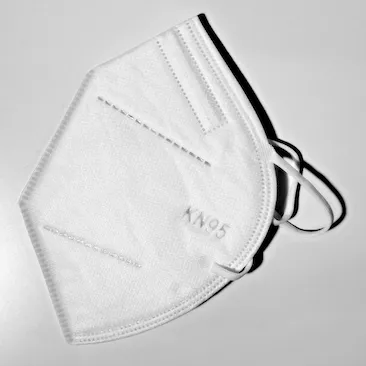 TO-Medicare (In Stock)
Provides safety gear and products for healthcare professionals, businesses and families.
Free Canada-wide shipping for orders over $50
Orders within Canada are delivered within 1-5 business days
Wide range of PPE products to choose from
---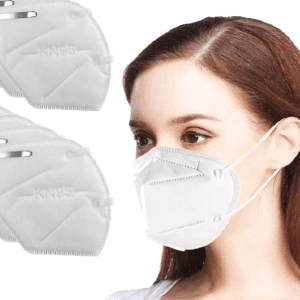 If you want to experience shopping convenience at its best, Amazon is a must-visit. Stock up on KN95 face masks without over-stretching your budget to help protect your family from viruses.
Free delivery widely available, especially for Prime members

With a 30-day trial of Prime, you can unlock member perks for free

Secure shopping with all transactions processed by the Amazon payment system
Go to Amazon's website
---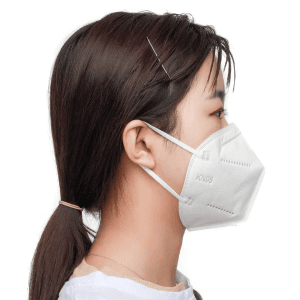 When it comes to sourcing everything you need, AliExpress is awesome. Pick up bulk quantities of KN95 face masks here and stay safe against the threat of infection in every crisis that should arise.
Free and low-cost shipping options widely available

Download the app to access daily deals and discounts

Sign up to earn exclusive new customer coupons
Go to AliExpress's website
---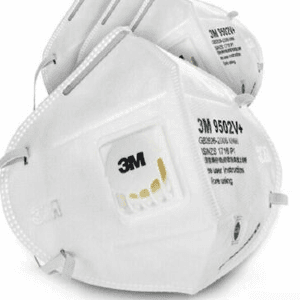 When shopping for KN95 face masks online, you can count on finding a good deal at eBay. This multi-seller portal features millions of sellers from every corner of the globe, all of them competing on price to win your custom.
Create an account and keep an eye on items of interest by adding them to your watch list

Free shipping offered by many sellers

Secure payments processed through PayPal
Go to eBay's website
---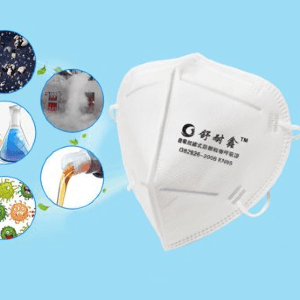 This handy one-stop shop offers an impressive selection of KN95 face masks, allowing you to replenish your stores while completing your weekly shopping. Whatever you're looking for in the fight against viruses, chances are that Walmart has it.
Free shipping when you spend $50 or more

Free click and collect service on all orders over $25

Sign up and get the weekly deals flyer delivered to your inbox
Go to Walmart's website
---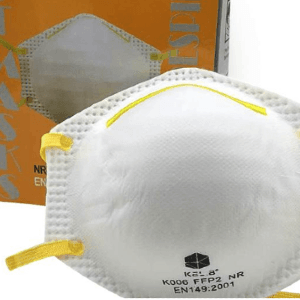 If you're looking to restock your supply of protection against the threat of infection, you'll appreciate the bulk-buy deals and multipacks on offer here. Turn to Alibaba and save big on products by cutting out the middleman.
Sign up and get email updates on products of interest

Remove retailer inflation by shopping straight through the source

Plenty of different payment methods to choose from
Go to Alibaba's website
---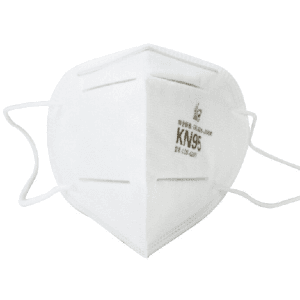 When it comes to sourcing a good deal on everyday essentials, Banggood is one of the best destinations around. Plus, with its multi-buy discounts and regular promotional savings, it's more affordable to stock up on KN95 masks here.
Regular sale events keep the already affordable prices to a minimum

Free delivery offered on select items

Fantastic range of payment methods to choose from
Go to Banggood's website
---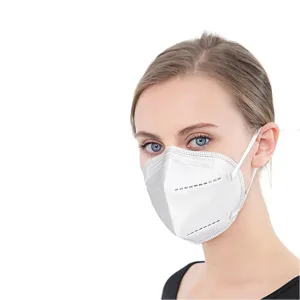 CanMedSupply (In Stock)
CanMedSupply offers PPE products such as KN95 mask,Nitrile gloves, gowns and face shields at an affordable retail price. All products are made for personal use with high quality standard.
Ships from Canada
Available in wholesale
FDA and CE testing certified
---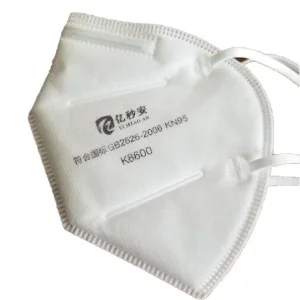 AdvanTech Sterilizers (In stock)
This online destination offers all the options you need when it comes to shopping for protective face masks. Protect yourself and your household against the threat of infection with a high-quality KN95 mask at AdvanTech Sterilizers.
Free shipping available on orders over a specified minimum spend

High-quality protective face masks available available

Sign up to earn exclusive new customer coupons
---
Sheridan Computers
Sheridan Computers is a computer repair company that have started selling PPE items such as hand sanitizers, gloves and reusable masks.
Deliver throughout Canada
Accept various forms of payment, including cash on delivery
Have a physical store based in Mississauga
---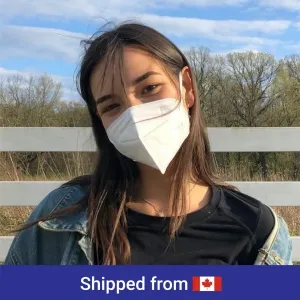 Clinical Supplies (In Stock)
Clinical Supplies provides top quality masks, gloves and hand sanitizers. They offer Canadian-wide delivery on all order from their warehouse which is located in British Columbia.
Verified by Finder
Bulk purchases over 10,000 units
FDA registered KN95 masks
Quick order dispatch (1-3 days)
---
Does your company belong in this list?
---
Which of these retailers offer free shipping?
Amazon: Free shipping widely available, especially for Prime members
AliExpress: Free delivery is often available
eBay: Free delivery offered by many sellers
Walmart: Free shipping when you spend $50 or above
Banggood: Free delivery available on select items

AdvanTech Sterilizers: Free shipping on orders over a specified minimum spend
---
What's the difference between a P2, FFP2, KN95 and N95 face mask?
Depending on your location, different face mask types are more widely used. For example, in the United States and Canada, N95 are common; in Australia and New Zealand you'll see P2 masks more often; in China, KN95 is the standard. Mask manufacturer 3M, which specialises in filtering facepiece respirators (FFR) masks, offers the following explanation of the main differences between each mask type.
| Certification/Class | N95 | FFP2 | KN95 | P2 | Korea 1st Class | DS |
| --- | --- | --- | --- | --- | --- | --- |
| Filter performance | ≥ 95% | ≥ 95% | ≥ 95% | ≥ 94% | ≥ 94% | ≥ 95% |
| Test agent | NaCl | NaCl and paraffin oil | NaCl | NaCl | NaCl and paraffin oil | NaCl |
| Flow rate | 85 L/min | 95 L/min | 85 L/min | 95 L/min | 95 L/min | 85 L/min |
| Total inward leakage (TIL) | N/A | ≤ 8% leakage | ≤ 8% leakage | ≤ 8% leakage | ≤ 8% leakage | Inward Leakage measured and included in User Instructions |
| Inhalation resistance | ≤ 343 Pa | ≤ 70 Pa (at 30L/min)≤ 240 Pa (at 95 L/min)≤ 500 Pa (clogging) | ≤ 350 Pa | ≤ 70 Pa (at 30L/min)≤ 240 Pa (at 95L/min) | ≤ 70 Pa (at 30L/min)≤ 240 Pa (at 95L/min) | ≤ 70 Pa (w/valve)≤ 50 Pa (no valve) |
| Flow rate | 85L/min | Varied – seeabove | 85L/min | Varied – seeabove | Varied – seeabove | 40L/min |
| Exhalation resistance | ≤ 245 Pa | ≤ 300 Pa | ≤ 250 Pa | ≤ 120 Pa | ≤ 300 Pa | ≤ 70 Pa (w/valve) ≤ 50 Pa (no valve) |
| Flow rate | 85L/min | 160L/min | 85L/min | 85L/min | 160L/min | 40L/min |
| Exhalation valve leakage requirement | Leak rate ≤ 30mL/min | N/A | Depressurization to 0 Pa ≥ 20 sec | Leak rate ≤ 30mL/min | Visual inspection after 300L /min for 30 sec | Depressurization to 0 Pa ≥ 15sec |
| Force applied | -245 Pa | N/A | -1180 Pa | -250 Pa | N/A | -1,470 Pa |
| CO2 clearance requirement | N/A | ≤ 1% | ≤ 1% | ≤ 1% | ≤ 1% | ≤ 1% |
Source: 3M
Am I required to use an N95, P2 or KN95 face mask in Canada?
It depends on where you live. Certain cities such as Ottawa, Toronto, Kingston in Ontario have implemented bylaws requiring people to wear face masks when in public. Outside these jurisdictions, businesses and other organizations may still exercise the discretion to require customers and employees to wear face masks. In some regions, wearing a mask is mandatory when riding public transit.
The consequences for failing to follow regional rules usually involve stiff fines ranging from hundreds to thousands of dollars.
It's expected that more cities will consider adopting similar bylaws in the future to prevent the spread of COVID-19, as per the World Health Organization's recommendations. Previously, the WHO had issued a statement advising governments to request that people wear fabric face masks in public.
Take a look at this helpful page on the Government of Canada website to learn more about masks that offer the best protection during COVID-19. You can also learn about when and how to use masks from on the World Health Organization's site.
Should I wear a face mask even if I'm not required to?
The World Health Organization (WHO) strongly advises wearing a face mask if you've contracted COVID-19 or are caring for someone who is ill. The WHO further advises governments to ask people to wear fabric face masks when out in public to avoid spreading illness.
While not all masks provide the same level of protectiveness, covering your mouth and nose can help prevent moisture from breathing and coughing from traveling too far in the air. According to KK Cheng, a public health expert at the University of Birmingham in the UK, wearing a mask is more for the people around you than for yourself. Says Cheng, "It's not to protect yourself. It's to protect people against the droplets coming out of your respiratory tract."
Is it okay to wear a KN95 instead of an N95 face mask?
You should avoid wearing a KN95 mask if you need N95-level protection. KN95 masks are supposed to be similar (though not identical) to N95 masks, however, the Government of Canada has warned that some companies are importing or distributing KN95 masks that don't meet NIOSH quality standards for filtration. NIOSH is the US regulatory organization that tests and certifies N95 masks.
In the United States, the FDA originally left the KN95 off its approved list of protective wear but has since approved KN95 masks that meet certain criteria.
According to the Canadian government, Canadians using KN95 masks outside of a healthcare setting can continue to do so, but healthcare professionals are encouraged to double check the quality of any KN95 masks they're using.
You should also be wary of scammers who try to profit from the COVID-19 pandemic by selling face masks that they falsely claim are medical grade. 3M, one of the world's largest manufacturers of masks, offers a tool to check if a product is genuine.
How long do KN95 face masks last?
KN95 masks aren't designed to be used multiple times. When it comes to disposable masks, the World Health Organization recommends masks be replaced with a new one if it gets damp. If you need to use a mask on more than one occasion, many of the sites listed above carry multi-packs. 3M also manufactures masks with replaceable filters.
Tips for using a face mask
The World Health Organization (WHO) recommends washing your hands with alcohol-based sanitizer or soap and water before putting on a face mask. KN95 masks are made to securely cover the mouth and nose.
Avoid touching a mask once it's on your face to avoid contamination, and discard it immediately after use. Masks should be removed from behind the head and ears and put into a (preferably closed) garbage bag right away, after which the WHO advises users to wash their hands.
Looking for another type of mask?
Check out the following guides to find information, requirements and retailers that sell specific types of masks.
More guides on Finder