Important note:
Due to recent events, many stores are experiencing a shortage of certain products. Be aware that many retailers may currently be out of stock, have longer shipping times than usual or be charging above-average prices. Remember that stockpiling items isn't actually necessary right now and that over-buying can leave others vulnerable.
Here's our guide on where you can buy hand sanitizer online.
Where to buy hand sanitiser online
Banggood

AdvanTech Sterilizers
Sheridan Computers
Clinical Supplies
Our top picks
---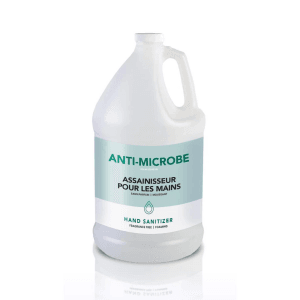 Goltum is a Canadian company based in Montreal that provides high-quality personal protective equipment.
Free shipping on orders over $100
Ships within 24-hours
FDA certified and their factories are on the CDC white list
Go to Goltum's website
---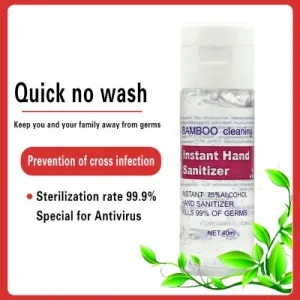 Provides safety gear and products for healthcare professionals, businesses and families.
Free Canada-wide shipping for orders over $50
Orders within Canada are delivered within 1-5 business days
Wide range of PPE products to choose from
Go to TO-Medicare's website
---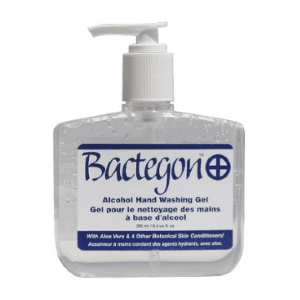 If you want to do everything in your power to make sure that your family stays protected against the threat of infection, you're in luck. At Well.ca you'll find a ton of popular brands and bottles of hand sanitizer in every shape and size.
Refer a friend and you'll each get $10 to spend

60-day returns policy

Free shipping on orders over $35
Go to Well.ca's website
---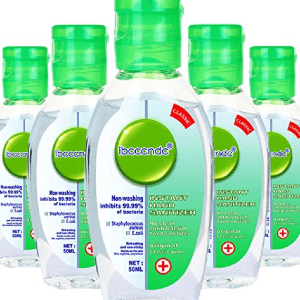 This global retail giant should be your go-to for anything and everything, and you'll find a fantastic range of hand sanitizers for everyday usage here. Amazon offers one of the most convenient shopping experiences the world has to offer as well as options to suit every budget.
Secure online shopping with transactions processed and encrypted via Amazon Pay

Start your free 30-day trial of Amazon Prime and unlock member perks

Free shipping widely available, especially for Prime members
Go to Amazon's website
---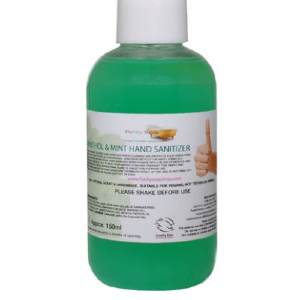 If you like the idea of carrying around a personalized sanitizer bottle while you're out and about, you're going to want to try Etsy. Protection against infection has never looked so good.
Fantastic catalogue of vintage and handmade products

Browse by price, ordering options, item type, delivery options, category and more

Easy returns

Free shipping offered by some sellers
---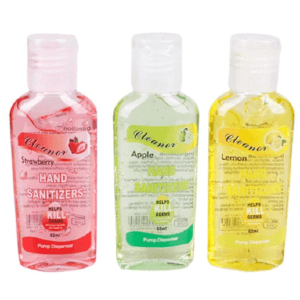 Another fabulously diverse multi-seller shopping portal, AliExpress is a great place to find cheap hand sanitizer in a variety of sizes. Here you'll find competitive pricing, a massive selection of options and regular deals and discounts.
Download the app and shop on the go

Sign up to earn new customer coupons

Free shipping options widely available
Go to AliExpress' website
---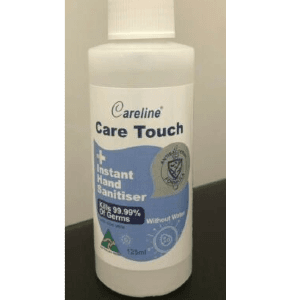 Whether you're buying in bulk or shopping for a single bottle, you can rely on this multi-seller platform to deliver plenty of options. Experience the thrill of a bidding war or secure the product you want by choosing a buy-it-now listing.
Create an account and keep tabs on items of interest by adding them to your watch list

Daily deals and discounts available

Free shipping offered by many sellers
Go to eBay's website
---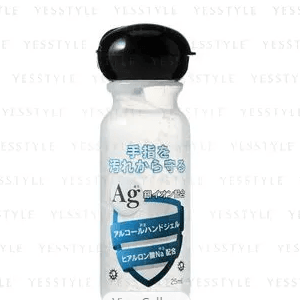 While we'd usually associate YesStyle.com with the latest homeware and wardrobe trends, you'll be pleased to learn that it stocks an innovative collection of portable hand-sanitizing solutions as well.
Download the app and be in with a chance to win US$100 to spend at YesStyle.com

14-day change-of-mind returns policy applies to the majority of products

Free standard shipping on orders over $50
Go to YesStyle .com'swebsite
---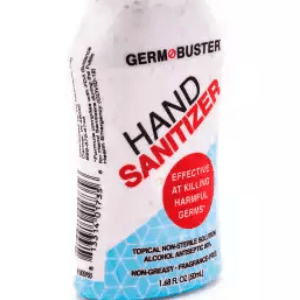 This fabulous online destination offers an amazing selection of hand sanitizers and antibacterial wipes to keep your virus worries at bay. Explore an array of bulk buy discounts and stretch your money further by cutting out the middleman.
Skip out on retailer inflation by shopping direct through the source.

Get personalized product updates on items of interest.

Access amazing bulk buy discounts.
Go to Alibaba's website
---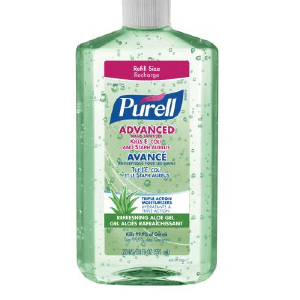 When it comes to sourcing the products you need to keep your household running smoothly, you can always count on Walmart. Stock up on pocket-sized hand sanitizers without breaking the bank at this handy convenience store.
Free click and collect service on orders over €25

Free 35-day returns policy

Sign up for an Advantage card and earn points with every purchase
Go to Walmart's website
---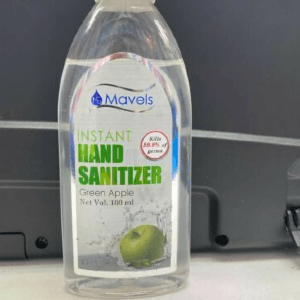 Banggood
Claiming to offer the best bang for your buck, Banggood is brilliant when you're looking to stretch your money the furthest it can go. Find affordable hand sanitizing solutions and stock up without breaking the bank to ensure you're never caught short.
Accepts a massive range of payment options

Peruse 150,000+ products through a single site

Secure online shopping, as Banggood partners with Trustwave to protect personal and sensitive data

Free shipping available for select products
---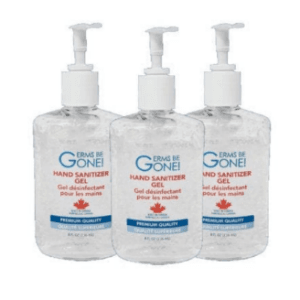 AdvanTech Sterilizers (In stock)
AdvanTech Sterilizers sell a variety of products from gloves to face masks and more. You are able to buy hand sanitizer in both singular bottles and in packs of up to 24 if you need to bulk buy.
Offer free shipping with minimum order spend

They offer free samples for products
Kills 99.9% of all germs
---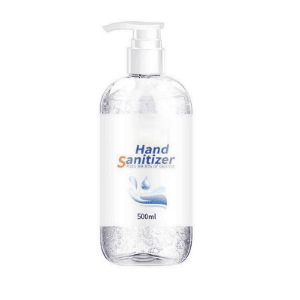 Sheridan Computers
Sheridan Computers is a computer repair company that have started selling PPE items such as hand sanitizers, gloves and reusable masks.
Deliver throughout Canada
Accept various forms of payment, including cash on delivery
Have a physical store based in Mississauga
---
Does your company belong in this list?
---
Which of these retailers offer free shipping?
Well.ca: Free shipping on orders over $35
Amazon: Free shipping widely available, especially for Prime members
Etsy: Free shipping offered by some sellers
AliExpress: Free shipping options widely available
eBay: Free shipping offered by many sellers
YesStyle.com: Free standard shipping on orders over $50
Walmart: Free shipping on orders over $50

Banggood: Free shipping available for select products
---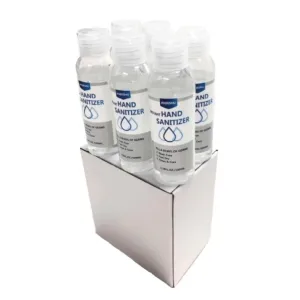 Clinical Supplies (In stock)
Clinical Supplies provides top quality masks, gloves and hand sanitizers. They offer Canadian-wide delivery on all order from their warehouse which is located in British Columbia.
Verified by Finder
Bulk purchases over 10,000 units
70% alcohol
Kills 99.99% of germs without water
---
Which hand sanitizer is the best?
The World Health Organization (WHO) recommends using sanitizer as a way to prevent spreading disease, and generally one with an alcohol base is best.
---
How does hand sanitizer work, exactly?
Alcohol-based hand sanitizers work by killing germ cells on the surface of your hands, which you may have picked up by doing something as simple as opening a door or handling money.
While according to the Center for Disease Control (CDC) it's not quite as effective as washing your hands with soap and water, hand sanitizers with 60-95% alcohol should reduce the growth of germs.
To use it effectively, make sure you're covering the surface of both your hands with the sanitizer and continue rubbing it in until both your hands are dry.
---
How does hand sanitizer help prevent the spread of coronavirus (COVID-19)?
Combined with social distancing, regular hand washing is recommended by the World Health Organization as it can kill viruses that may have be present – whether you've touched something that the virus was sitting on on or have been in close contact with someone who has coronavirus.
If you're to unable to use soap and water, an alcohol-based hand sanitizer can also kill viruses.
---
When to use hand sanitizer
Hand sanitizer can help protect you from infection, but it isn't a miracle worker.
Trent Yarwood is an Infectious Diseases Physician and Senior Lecturer at James Cook University and The University of Queensland in Australia.
In an article for The Conversation, he said:
"Along with getting vaccinated and staying home if you're sick, washing your hands is the best defence against getting the flu. Installing hand rub in public areas won't solve this year's flu outbreak by itself. But it can be part of a bundle of strategies…"
So while using hand sanitizer can help you fight potential infection, remember it's still much better to wash your hands with soap and water whenever possible.
---
How do I wash my hands properly?
According to the World Health Organization (WHO), washing your hands properly should take as long as singing "Happy Birthday" twice – which is roughly 20 seconds. Make sure you use soap and warm water and dry your hands thoroughly afterwards. You can click here for the full WHO guide.
---
More guides on Finder