Finder is committed to editorial independence. While we receive compensation when you click links to partners, they do not influence our content.
Where to buy online 2021
While not as protective as N95 respirator masks, washable and reusable cloth masks may still help in places where social distancing is impossible.
Due to recent events, many stores are experiencing a shortage of certain products. Be aware that many retailers may currently be out of stock, have longer shipping times than usual or be charging above-average prices. Remember that stockpiling items isn't actually necessary right now and that over-buying can leave others vulnerable.
Government of Canada health authorities encourage wearing cloth face masks in public where social distancing measures may be difficult to maintain such as in grocery stores or on public transit. In fact, depending on where you live in Canada, you may actually be required by law to wear a face mask when out in public.
Many people turn to cloth face masks if they can't get their hands on medical-grade N95 and KN95 masks. We've rounded up a list of retailers that sell cloth face masks and listed which ones offer free shipping deals, so you can save while you shop.
Where to buy cloth masks online
CanMedSupply
Sheridan Computers
Linen Plus
While not as protective as an N95 or KN95 mask, cloth masks are easy to make yourself or find at retailers. Shop washable makeshift masks from the sites below or read our guide on how to make your own at home.
---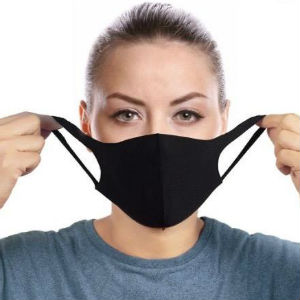 Goltum is a Canadian company based in Montreal that provides high-quality personal protective equipment.
Free shipping on orders over $100
Ships within 24-hours
FDA certified and their factories are on the CDC white list
Go to Goltum's website
---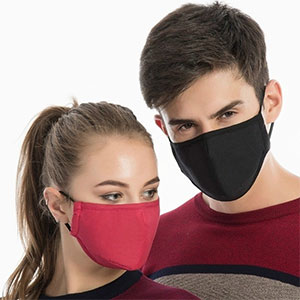 Carrying all the hottest trends at consistently affordable prices, Wish is a go-to whatever it is you're shopping for. From fashion and footwear to accessories, home essentials and beyond, you're sure to adore the eclectic catalogue on offer here.
New products added daily ensuring you never get bored of browsing
Consistently low pricing site-wide
Score an extra discount in the "Blitz Buy" section
Go to Wish website
---
PatPat wants to provide families with cute, stylish and quality products.
Sign up for PatPat's emails and get 10% off your first order as well as getting the latest trends, updates, exclusive offers and special promotions sent directly to your inbox.
PatPat guarantees you quality merchandise.
It offers a 14-day returns policy.
Free shipping is available.
Go to PatPat's website
---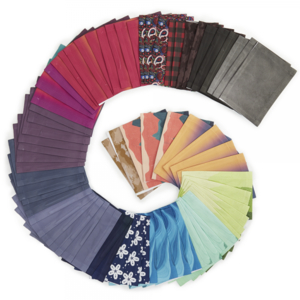 This US-based retailer sells soft suede face masks with earloops and moldable noses pieces for added comfort. The fabric used in Bioskin face masks are lab tested to make sure large particles that could be carrying smaller, viral particles are filtered from the air breathed in by the wearer.
Made from hypoallergenic soft suede
Lots of designs and prints
Masks come with moldable nose pieces
Ships to Canada (customs fees may apply)
Go to Bioskin website
---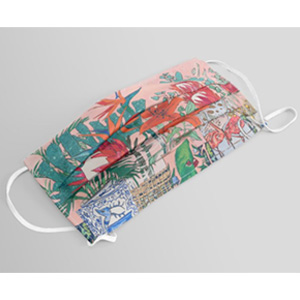 If you're searching for the perfect place to pick up quirky, contemporary home accessories, you'll love Society6.
Shop some seriously cool designs created by artists from around the world that are sure to add some vibrancy to your home decor.
Order tracking available online
60-day returns
Gift cards available
Go to Society6 website
---
Amazon Canada stocks a great selection of cloth masks in one place, making it simple to compare brands, prices and customer reviews.
Sign up to Amazon Prime and get free shipping and returns on millions of items

Huge product range

Easily compare prices and ratings on similar products
Go to Amazon's website
---
With thousands of brands and millions of products, AliExpress offers a full shopping experience with loads of options to choose from! Browse through a range of masks at hugely discounted prices – you won't be disappointed!
Huge range of products, deals and sellers

Variety of shipping options

Competitive prices
Go to AliExpress' website
---
When it comes to competitive pricing, it doesn't get much better than eBay. Shop for cloth masks and other health and safety items here. Join in the thrill of a bidding war or browse the Buy It Now options to secure your purchase.
Secure site with a range of payment options including PayPal

Prices are super affordable

Helpful product reviews on site

Free delivery from selected sellers
Go to eBay Canada's website
---
When it comes to sourcing the right protective gear, Walmart won't let you down. This retailer offers a wide range of products – including cloth masks – that will help keep you and your family safe.
Competitive prices

Large range of products

Sign up to get their weekly flyer for special offers direct to your inbox

Ad match available
Go to Walmart's website
---
DHGate carries loads of items you can't live without. Browse through a great supply of cloth masks to find the one that you need.
Sales and discounts readily available
Buyer's protection available
Wholesale products are from certified sellers
Go to DHGate's website
---
Ministry of Supply is an environmentally conscious clothing company who engineers breathable and comfortable professional clothes. But during the COVID-19 crisis, it has turned its efforts to producing high quality face masks.
The company produces shirts made from recycled material that are 100% carbon neutral
The masks come with replaceable filters that have been tested for a 95% Bacterial Filtration Efficiency (BFE) and a 95% Particulate Filtration Efficiency(PFE) at 0.1 microns
You'll have the option to donate masks to front-line workers through the website
Go to the Ministry of Supply's website
---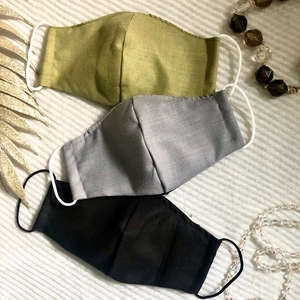 The home of small businesses and hand-made things, Etsy has thousands of sellers that provide a diverse range of creatively designed face masks.
The first online shopping platform to offset 100% of carbon emissions from delivery
Create an account to get unique gift ideas sent directly to your inbox and be the first to see the latest trends
Save your favourite items, follow sellers and get notifications on when they have sales
Free shipping may be available depending on the seller
Go to Etsy
---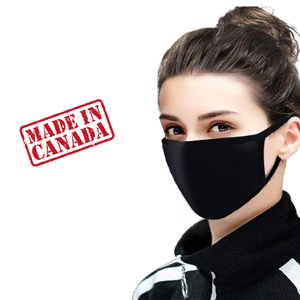 CanMedSupply (In Stock)
CanMedSupply offers PPE products such as KN95 mask,Nitrile gloves, gowns and face shields at an affordable retail price. All products are made for personal use with high quality standard.
Ships from Canada
Available in wholesale
FDA and CE testing certified
---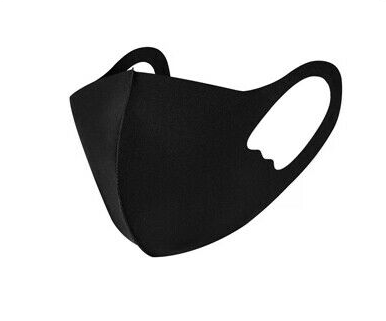 Sheridan Computers (In stock)
Sheridan Computers is a computer repair company that have started selling PPE items such as hand sanitizers, gloves and reusable masks.
Deliver throughout Canada
Accept various forms of payment, including cash on delivery
Have a physical store based in Mississauga
---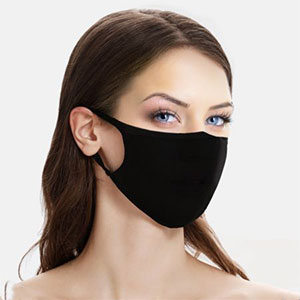 Linen Plus (In Stock)
Discover high-quality personal protective equipment (PPE) for clinics and hospitals and hospitality supplies for hotels—free shipping in Canada.
In stock ready to ship across Canada
Free shipping on orders over $179
Easy online ordering
3 distribution centres in Canada for next day delivery
---
Does your company belong in this list?
---
Which of these retailers offer free delivery on cloth masks?
Amazon:

Free shipping widely available, especially for Prime members

AliExpress: Free shipping options widely available
eBay: Free shipping offered by many sellers
Walmart: Free shipping on qualifying orders to select locations in Canada
Etsy: Some sellers provide free shipping
---
Can't find face masks? These popular designers are selling trendy cloth options
This information is current as of July 7, 2020.
Face masks may be temporarily out of stock at many stores due to increased demand. But a number of Canadian retailers – including Ellie Mae, Roots, NONIE, AI Toronto Seoul, Peace Collective and Ottawa Artisans – have been selling fashionable designer cloth face masks, some for a limited time only. Even retailers like the NBA Store and the WNBA Store have jumped on the train.
Many online stores are also selling bulk disposable masks. Certain retailers are even donating a portion of profits to charity, making it easy to give back to others while shopping for what you need. Below are a few examples of designers that sell cloth masks online:
Stephano's Tailor Shop
Family-owned upscale men and women's retailer, Stephano's Tailor Shop, is donating one mask to a local organization for each one sold. Masks cost around $14-$22 and come in a variety of styles for kids and adults.
Kwesia
Kwesia sells reversible cotton face masks in trendy African-prints for $13-$15 each. Multipacks are also available for around $70. Masks can be self-tied around the head or strung behind the ears.
Roots
Buy ruggedly stylish, durable and comfortable face masks from Canadian fashion icon, Roots. Each mask is handmade in Toronto and sells for just over $20. A portion of every sale is donated to The Frontline Fund, a charitable effort created by hospital foundation leaders to provide critical support to hospitals across Canada during COVID-19.
How to make your own no-sew cloth face mask
If you have a small swatch of fabric about the size of a napkin, 2 elastics (hair ties or rubber bands will also do the trick), a coffee filter and a pair of scissors, you can easily make your own face mask. No sewing required! Check out our video tutorial below to see how it's done. Bear in mind that homemade face masks won't offer the same protection as medical-grade masks.
How to make your own face mask at home
Are people required to wear face masks in Canada?
It depends on where you live. Certain cities such as Ottawa, Toronto, Kingston in Ontario have implemented bylaws requiring people to wear face masks when in public. Outside these jurisdictions, businesses and other organizations may still exercise the discretion to require customers and employees to wear face masks. In some regions, wearing a mask is mandatory when riding public transit.
The consequences for failing to follow regional rules usually involve stiff fines ranging from hundreds to thousands of dollars.
It's expected that more cities will consider adopting similar bylaws in the future to prevent the spread of COVID-19, as per the World Health Organization's recommendations. Previously, the WHO had issued a statement advising governments to request that people wear fabric face masks in public.
Take a look at this helpful page on the Government of Canada website to learn more about masks that offer the best protection during COVID-19. You can also learn about when and how to use masks from on the World Health Organization's site.
Will a cloth mask protect me?
While a cloth mask won't provide the same level of effectiveness as an N95 or KN95 mask with a valve, the cloth is there to prevent moisture from breathing and coughing from traveling too far in the air. According to KK Cheng, a public health expert at the University of Birmingham in the UK, "It's not to protect yourself. It's to protect people against the droplets coming out of your respiratory tract."
Wearing a cloth mask can at least help you from spreading the virus to others. As you look for masks online, be wary of scams. The response to the COVID-19 pandemic has led to equipment shortages, especially N95 masks. Some unscrupulous sellers are selling fakes to try to profit from the situation. 3M, one of the world's largest manufacturers of masks, offers a tool to check if a product is genuine.
See the chart below to compare different types of face masks, or check out this helpful page on the Government of Canada website to learn more about masks that offer the best protection during COVID-19.
Are cloth face masks washable?
Yes — most, if not all are machine washable or can be washed by hand. Check the washing instructions for the cloth face mask you're interested in.
How often should I wash my mask?
Cloth face masks should be washed daily, according to the CDC. Here are some tips for washing your mask:
Use hot water and a mild laundry detergent.
Dry your mask completely in a hot dryer.
Store in a clean container or bag.
How to remove your face mask properly
According to Health Canada, you should first be sure to wash your hands thoroughly before putting on your mask. When you're ready to take it off, do not touch the front of the mask — it could be contaminated. Instead, wash your hands again and remove the mask by lifting the straps off of your ears or untying it. Discard the mask, and then wash your hands.
Disposable masks should be discarded at the end of the day. Cloth masks can be washed and dried for repeated use.

What's the difference between a P2, FFP2, KN95 and N95 face mask?
Depending on your location, different face mask types are more widely used. For example, in the United States and Canada, N95 are common; in Australia and New Zealand you'll see P2 masks more often; in China, KN95 is the standard. Mask manufacturer 3M, which specialises in filtering facepiece respirators (FFR) masks, offers the following explanation of the main differences between each mask type.
| Certification/Class | N95 | FFP2 | KN95 | P2 | Korea 1st Class | DS |
| --- | --- | --- | --- | --- | --- | --- |
| Filter performance | ≥ 95% | ≥ 95% | ≥ 95% | ≥ 94% | ≥ 94% | ≥ 95% |
| Test agent | NaCl | NaCl and paraffin oil | NaCl | NaCl | NaCl and paraffin oil | NaCl |
| Flow rate | 85 L/min | 95 L/min | 85 L/min | 95 L/min | 95 L/min | 85 L/min |
| Total inward leakage (TIL) | N/A | ≤ 8% leakage | ≤ 8% leakage | ≤ 8% leakage | ≤ 8% leakage | Inward Leakage measured and included in User Instructions |
| Inhalation resistance | ≤ 343 Pa | ≤ 70 Pa (at 30L/min)≤ 240 Pa (at 95 L/min)≤ 500 Pa (clogging) | ≤ 350 Pa | ≤ 70 Pa (at 30L/min)≤ 240 Pa (at 95L/min) | ≤ 70 Pa (at 30L/min)≤ 240 Pa (at 95L/min) | ≤ 70 Pa (w/valve)≤ 50 Pa (no valve) |
| Flow rate | 85L/min | Varied – seeabove | 85L/min | Varied – seeabove | Varied – seeabove | 40L/min |
| Exhalation resistance | ≤ 245 Pa | ≤ 300 Pa | ≤ 250 Pa | ≤ 120 Pa | ≤ 300 Pa | ≤ 70 Pa (w/valve) ≤ 50 Pa (no valve) |
| Flow rate | 85L/min | 160L/min | 85L/min | 85L/min | 160L/min | 40L/min |
| Exhalation valve leakage requirement | Leak rate ≤ 30mL/min | N/A | Depressurization to 0 Pa ≥ 20 sec | Leak rate ≤ 30mL/min | Visual inspection after 300L /min for 30 sec | Depressurization to 0 Pa ≥ 15sec |
| Force applied | -245 Pa | N/A | -1180 Pa | -250 Pa | N/A | -1,470 Pa |
| CO2 clearance requirement | N/A | ≤ 1% | ≤ 1% | ≤ 1% | ≤ 1% | ≤ 1% |
Source: 3M
Looking for another type of mask?
Check out the following guides to find information, requirements and retailers that sell specific types of masks.
More guides on Finder
Ask an Expert
You must be logged in to post a comment.