Finder is committed to editorial independence. While we receive compensation when you click links to partners, they do not influence our content.
Business Internet Plans
Looking to lock in a business Internet plan? Compare providers to find the best fit for your company's unique set of needs.
Do you own a business with multiple employees? You might benefit from signing up for an Internet plan designed to keep the multifaceted needs of your business in mind. Learn more about how you can benefit from getting a business Internet plan and compare providers to find out which one might be the best fit for your company.
What are business Internet plans?
Business Internet plans are intended for people who run and operate small businesses. These plans are designed to give you a fast and reliable Internet connection for a reasonable cost. Choosing the right plan should ensure you'll be able to upload and download content quickly, and you won't run into connectivity issues.
Aside from fast and reliable Internet service, the biggest benefit of business Internet plans is that they come with a dedicated customer support team to help you with any IT or security issues you might run into. This will make sure that your business can get back on track with its work even if you run into an outage or experience other issues with your service.
What are the benefits of business Internet plans?
Business Internet plans offer similar features to many residential plans. That said, there are some notable advantages to having a business Internet plan for your company. These include the following features on offer from some of Canada's leading providers.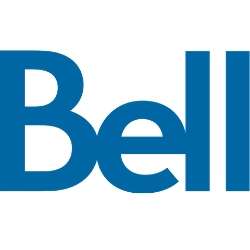 Bell
Discounts for contracts. Bell offers its Fibe Internet to business customers at deep discounts when you sign onto a three-year contract with access to plans up to 1Gbps download speeds and unlimited data.
Dedicated IT support. You'll get round-the-clock support with any technical issues you might run into with your service. This includes theft protection and on-site and remote repairs.
Online protection. You can take advantage of software designed to protect your business against the latest Internet threats (including viruses, spyware, web threats and hackers). You'll also get all of your data backed up continuously and in real-time.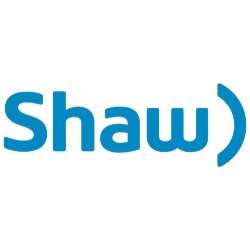 Shaw
Critical access. You can pay more to get LTE Backup support, which will make sure that your critical systems (such as point-of-sale equipment) stay online even in the case of an Internet outage.
Special bundles. You'll be able to bundle a number of services into a package that's tailored to meet the needs of your business. This includes wall-to-wall Wi-Fi coverage, special security services and LTE Backup Plus.
Instant analytics. Shaw will give you access to special analytics designed to track which sites and social media platforms your customers use most frequently. This will let you target your marketing towards the right audience so that you can bring in new customers.
Rogers
Fibre Internet. You'll get high Internet speeds and reliable service with Rogers' extended fibre network. This will make sure you can make the most out of your Internet connection as you aim to fulfill all of your operational needs.
Business-friendly apps. You'll save money on Microsoft 365 when you sign up for a Rogers business Internet account. This will give you access to Word, Excel, Office and other Microsoft software tailored to meet all of your business needs.
Worry-free support. You can take advantage of Roger's full service IT support team to help you with any technical issues you might run into. This service is free of charge when you sign up for Rogers business Internet plans.
Telus
Promo offers. You'll benefit from your first three months free when you sign up for certain business Internet plans with Telus. This is a free trial promotion to customers signing up for a month-to-month plan (though it will only be available until June 1, 2020).
Low-cost security systems. You can protect your business with 24/7 business security monitoring alerts and real-time HD surveillance video. This includes installing alarms and other security equipment, which is then monitored from the Telus mobile security app.
Managed Internet. Telus offers routine maintenance and equipment upgrades as well as built-in security features through its "Managed Internet" feature. Telus support teams will also monitor your connection every five minutes to ensure that it's functioning at full capacity.
What to consider when comparing business Internet plans
Your business needs will likely vary depending on what industry you work in and how much you use your Internet. You may also need special support if the Internet fuels your sales systems or other critical infrastructure. There are a number of factors you should consider when choosing your Internet plan.
Cost. Look for a service that will give you the Internet speed you need to connect your business across streams for the lowest cost possible. Just make sure you don't go overboard if your company only has a couple of employees.
Data. Make sure there are no data caps on your business Internet plan since it's very difficult to monitor and manage how much data your employees use. This will make sure you don't end up paying overage fees.
Length of contract. Pick a contract that best fits your business needs. This could mean you sign up for a month-to-month plan or lock in a two- or three-year contract to get reduced rates. Just make sure to pick the option that will save you money without penalizing you too harshly if you need to break your contract.
Security. Think about adding a specialized security package to your business Internet plan to make sure your data and technical infrastructure is protected in the case of a breach.
Email and web storage. Find out what type of storage you'll get to back up your data. This will make sure that you have enough room to secure your important emails and files if you want to clear them off your desktop but you may need to consult them later.
Alternatives to fixed-line business Internet plans
You may want to consider a mobile data plan for your employees if you work in a remote area or can't access a regular Internet connection for some reason. There are a number of mobile Internet options available from private telecom companies and some of the more well-known brands outlined above. You might like to consider this as an option if a fixed line isn't in the cards at the moment.