Finder makes money from featured partners, but editorial opinions are our own.
Boxing Day Phone Deals 2023
It's time to upgrade your phone with Boxing Day phone deals from these stores.
Boxing Day phone deals serve up a great excuse for upgrading your old phone. We've got the scoop on which retailers are offering Boxing Day phone sales to help you save big on new and past models.
If you're one of the many Canadians who prefer Apple's sleek, user-friendly iOS over other options, Boxing Day is the time to upgrade to the latest iPhone series model. You can get a deal on the new iPhone 14 or probably score an even bigger deal on the older generation iPhone 13.
If Samsung is more your style, expect big savings on various models like the popular Samsung Galaxy S22 or Samsung Galaxy A53. Of course, you can always up your game and get a Boxing Day sale on the Samsung Galaxy Z Fold4 or Flip4.
Outside of the 2 major phone brands, you can also keep an eye out for other (and probably cheaper) phone deals this Boxing Day, especially on popular alternatives like the Google Pixel 6 or Pixel 7.
Canadian retailers offering Boxing Day phone deals
Get Boxing Day phone sales in Canada at these popular stores:
Apple iPhone
Shop phone deals
Samsung
Shop phone deals
Amazon
Shop phone deals
Walmart
Shop phone deals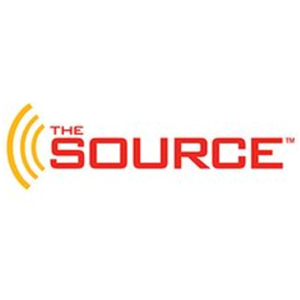 The Source
Shop phone deals
Newegg
Shop phone deals
Tips for shopping Boxing Day phone sales
Look for trade-in discounts. Many retailers including Apple, Best Buy and Bell offer credits you can apply towards a new phone when you trade in your old phone.
Make a budget and stick to it. Before you shop, take a look at your bank account, and decide how much you can spend. Knowing your limit while shopping can help you avoid overspending.
Browse in advance. Set aside time to peruse retail websites and flyers before you go shopping. Add the phone you want to your shopping cart in advance to make the checkout process faster and reduce the risk of it being out of stock by the time you want to buy.
Do your research. There are lots of retailers offering Boxing Day phone deals. Shop around, and check out what competing stores are offering before you buy to make sure you're getting the best deal.
Buy used. If the model you want is out of stock, consider buying used. Many major stores sell used phones that have passed rigorous inspection and certification processes. Plus, you may be able to get a warranty.
Take advantage of loyalty discounts. Some retailers offer discounts when you sign up for email newsletters or join loyalty programs. Phones aren't cheap, and you might be able to score some big rewards points if you buy as a loyalty program member.
Boxing Day phone and tech deals in Canada for 2023