Finder is committed to editorial independence. While we receive compensation when you click links to partners, they do not influence our content.
Finder's Bitcoin Predictions Report: December 2020
With Bitcoin rallying throughout 2020 and shooting to all-time highs over the past month, the question on everyone's lips is how long the rally will last – and if there's room for prices to climb higher. We asked 47 experts to weigh in.
Note: The panellists below were surveyed at the beginning of December, prior to BTC hitting $20,000 on 16 December 2020.
Disclaimer: This information should not be interpreted as an endorsement of cryptocurrency or any specific provider, service or offering. It is not a recommendation to trade.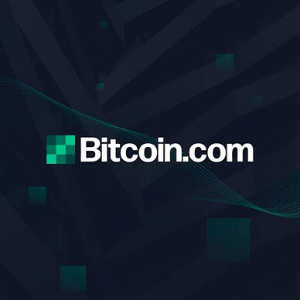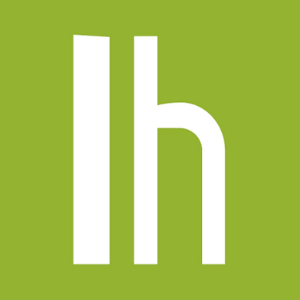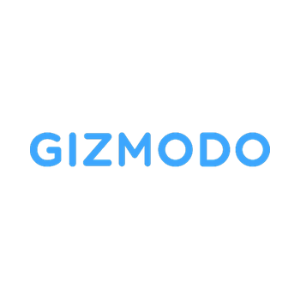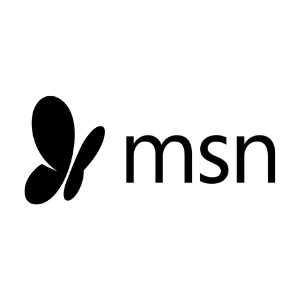 Meet our panel
| Panellist | Panellist | Panellist | Panellist |
| --- | --- | --- | --- |
| Gerald Votta, Director of Communications, Quantum Economics | Iwa Salami, Senior Lecturer, University of East London | Lex Sokolin, Global Fintech Co-head, ConsenSys | Jimmy Song, Author, Developer, Educator, Entrepreneur |
| David Derhy, Crypto Analyst, eToro | Vishal Shah, Founder and CEO, Alpha5 | Tyler Smith, Sales Manager, BC Bitcoin | Martin Froehler, CEO, Morpher |
| Sagi Bakshi, CEO, Coinmama | Michael Gord, CEO, GDA Group | Nicolas Van Hoorde, CEO, Delta | Sarah Bergstrand, COO, BitBull Capital |
| David Waslen, CEO, HedgeTrade | Neeraj Thakur, CMO, Delta Exchange | Bilal Hammoud, CEO, NDAX Inc. | Kiana Danial, CEO, Invest Diva |
| Adel de Meyer, Entrepreneur, Speaker and Blockchain Startup Advisor | Sean Stein Smith, Assistant Professor, City University of New York – Lehman College | Elvira Sojli, Associate Professor, University of South Wales | Gavin Smith, Managing Partner, Panxora Crypto Hedge Fund |
| Craig Cobb, Founder, TraderCobb PTY LTD | Ouriel Ohayon, CEO, ZenGo | Jason Lau, COO, OKCoin | Sukhi Jutla, COO, MarketOrders |
| Paul Levy, Senior Lecturer, University of Brighton | Josh Fraser, Cofounder, Origin Protocol | Andrew Ballinger, Associate, Wave Financial | John Hawkins, Senior Lecturer, University of Canberra |
| Fred Schebesta, Co-founder, Finder | Ran Neuner, CEO, Crypto Banter | Stephen Ehrlich, CEO, Voyager Digital | Vetle Lunde, Analyst, Arcane Research |
| Pedro Febrero, Researcher, Quantum Economics | Joel Kruger, Market Strategist, LMAX Digital | Ajay Shrestha, PhD Candidate, University of Saskatchewan | Lennard Neo, Head of Research, Stack Funds |
| Joseph Raczynski, Technologist and Futurist, Thomson Reuters | Jeremy Cheah, Associate Professor, Nottingham Trent University | Daniele Bianchi, Associate Professor, Queen Mary, University of London | Ben Ritchie, Managing Director, Digital Capital Management |
| Simon Trimborn, Assistant Professor, City University of Hong Kong | Desmond Marshall, Managing Director, Rouge International | Sathvik Vishwanath, CEO, Unocoin Technologies Private Limited | Lee Smales, Associate Professor, University of Western Australia |
| David Klinger, Co-founder, SpringCapital | Ryan Gorman, Principal, Gorman Strategies | Rich Rosenblum, Co-founder, GSR | |
What's caused Bitcoin to rally throughout 2020?
Large-scale public investments and PayPal's announcement that it would allow customers to hold Bitcoin are behind Bitcoin's rally, according to 72% of panellists. Other key reasons cited by 66% of the panel include large-scale quantitative easing by central banks and a general sentiment shift or increased acceptance of the Bitcoin narrative.
Of the panellists choosing other, four point to COVID-19 as positively affecting the price of Bitcoin. Desmond Marshall, managing director at Rouge International Desmond, says that in the world of COVID-19, Bitcoin offers investors a safe haven.
Ajay Shrestha, PhD candidate at the University of Saskatchewan, puts Bitcoin's bullish performance down to a combination of factors.
"Of course, the renewed interest from Wall Street, endorsement from big, giant corporations, whales moving into the Bitcoin market and ongoing aspirational educational projects within the community have significant influence over one of the best bullish performances of Bitcoin this year."
Meanwhile, Rich Rosenblum, co-founder of GSR, says 2020 marks an inflection point for institutional awareness and entry.
Ran Neuner, Crypto Banter CEO, puts it simply:
"It's as if Satoshi created Bitcoin knowing exactly what 2020 was going to bring."
How much of a role did PayPal's announcement play in Bitcoin's 2020 rally?
When asked specifically about how much of an impact PayPal's recent product announcement has had on BTC's price rally, 62% of our panellists say that it made somewhat of an impact, a quarter (25%) say that it had a huge impact and only 13% say it had a minimal impact.
Retail vs institutional vs "whales"
An overwhelming majority of panellists (72%) believe that institutional investors are driving Bitcoin's price rally over whales (17%) and retail investors (11%).
As far as how Bitcoin ownership is split across the market, on average, the panel thinks that whales (42.5%) have the largest balance of ownership, followed by retail investors (32.5%) and institutional investors (25%).
Dr John Hawkins, senior lecturer at the University of Canberra, thinks that the split leans more heavily towards whales, with an 80% share, 15% retail and just 5% institutional. While others, like Finder co-founder Fred Schebesta and associate professor at Queen Mary University of London Daniele Bianchi, think that whales make up a much smaller portion of the market at just 0% to 5%.
Entrepreneur, speaker and blockchain startup advisor Adel de Meyer is the only panellist who thinks institutional investors make up greater than half of the market. She puts the split at 60% institutional and the remaining 40% split evenly between whales and retail investors.
Why did it take so long for BTC to reach its ATH?
Bitcoin looked poised to break its all-time high earlier this year, before dipping, which 43% of our panel chalks up to market nervousness. A further 39% attribute the dip to whales aggressively selling off their Bitcoin and 26% say the expiration of about $1.3 billion in Bitcoin options is to blame.
A fair chunk of respondents think that other factors are at play, with Bitcoin hitting the $20,000 marker a common response.
| Panellist | Title | Company | Comment |
| --- | --- | --- | --- |
| David Derhy | Crypto Analyst | eToro | People taking some profits after the recent increase! A huge sell wall was visible at $20K. |
| Vishal Shah | Founder and CEO | Alpha5 | Self-perpetuating trades in leverage. With $20K marked as an inevitability, the consequent idea would be to leverage exposure, at times irresponsibly. All else is speculation. |
| David Waslen | CEO | HedgeTrade | Psychological barrier of $20K. |
| Craig Cobb | Founder | TraderCobb PTY LTD | It's a big psychological level and number of $20K. The market has got shy around this key level. |
| Ouriel Ohayon | CEO | ZenGo | Resistance to $20K as a psychological price. |
| Andrew Ballinger | Associate | Wave Financial | Psychological barrier of $20K. |
| Lennard Neo | Head of Research | Stack Funds | Profit taking at a strong psychology level, of which prove to be strong at $20K. |
The panel accurately predicted that BTC would beat its 2017 high this year
BTC hit US$20,000 on 16 December 2020, and the majority of our panel saw it coming. When we surveyed our panel at the beginning of December, 35% of panellists said Bitcoin would beat its 2017 high any day now, and a further 35% said it would happen before the end of the year – which, in December, is really splitting hairs.
Buy, sell or HODL?
There's no clear consensus among the panel on whether now's the time to buy, sell or hold Bitcoin. Of the panel, 46% say it's time to buy, 43% say to hold and the remaining 11% say sell.
In what might be welcome news for the average Joe who's yet to buy Bitcoin, the majority of panellists (87%) say it's not too late for retail investors to enter the market. However, 13% think the time's past if you haven't yet bought in.
When will the rally end – and why?
No one can say for certain how long the bull run will last or exactly what will stop it.
However, the majority of our panellists (58%) say that the run will go on until at least the second half of next year. Around 1 in 10 panellists say the run will last beyond 2024.
Elvira Sojli, associate professor at the University of New South Wales, thinks the run will last until the second quarter of next year, conceding her earlier view that Bitcoin wouldn't go very far.
"Changes in the institutional setting and acceptance of Bitcoin have increased and fueled the appetite of retail investors to participate in this space," Sojli says. "The growth has also been in line with appreciations in other assets markets."
GDA Group CEO Michael Gord also projects a longer time frame for this bull run, projecting the run to last into 2023. He notes this bull run is different from 2017 in that it's driven by institutional, rather than retail, investment.
"I expect that next year, we will see additional institutional involvement and retail investors starting to enter the industry in droves," Gord says.
A small minority of our panel is expecting a short-lived run, with 7% saying it will last until the end of the year. Under one in five (17%) are expecting the run to last until the first quarter of next year.
Paul Levy, senior lecturer at the University of Brighton, is tempered in his forecast, saying the run will last until the first quarter of next year. However, he notes that Bitcoin appears to continue filling the gap of uncertainty in the broader financial world.
Will Bitcoin fall just as sharply as it did in 2017?
Bitcoin's 2017 peak valuation was short-lived, dropping 80% from its peak in the following 12 months. With that in mind, we asked the panel if they expect a similar result in this bull run. The panel is split almost evenly, with 52% agreeing that any drop would be steep – saying Bitcoin will shed 50% or more of its value in a short period – while 48% say the fall won't be steep.
Bitcoin author, developer, educator and entrepreneur Jimmy Song is one panellist who thinks history will repeat itself.
"This has happened in 2017, 2013 (twice) and 2011," Song explains. "I don't see why it would change this time around.
However, Coinmama CEO Sagi Bakshi doesn't think we'll see the same cycles of bull and bear markets again, or at least not as clear as they once were.
"When mass adoption takes place, the general direction is up with some dips. I'm not sure we will see another two years' bear market in Bitcoin," Bakshi says.
In terms of what will cause the drop, more than a third of our panel (36%) speculate that the run will stop due to increased regulation. Around a quarter expect a drop in the share market to have a flow-on effect for the cryptocurrency market, and 16% say the market will fall due to higher returns on other assets.
Lex Sokolin, global fintech co-head at ConsenSys, thinks the market will drop as a result of increased regulation.
"There is increasing Washington focus on crypto assets as a political issue from the banks," Sokolin says.
Bitcoin vs gold
Bitcoin is a better store of value than gold, say some two-thirds of panellists (61%). When asked if Bitcoin is too volatile to be a store of value, we see the same split among the panel, with 39% saying it is too volatile and 61% saying it's not.
Digital Capital Management managing director Ben Ritchie, who says it's time to buy Bitcoin, actually thinks the currency is too volatile to be a proper store of value.
"Bitcoin is an emerging asset and volatility is still its key issue," Ritchie explains. "It will be a better store of value when price stability is achieved."
Simon Trimborn, assistant professor at the City University of Hong Kong, agrees that Bitcoin is too volatile and notes gold is less likely to bottom out to zero.
However, those who say Bitcoin is a better store of value say it's a better hedge against inflation and has a better use case and wins the game of supply and demand.
Origin Protocol co-founder Josh Fraser notes the limits of gold for cross-border transactions: "You can't cross borders with billions of dollars of gold in your pocket without it being seized."
Invest Diva CEO Kiana Danial says Bitcoin is a better store of value due to limited supply, noting there's a finite supply of Bitcoin while potentially untapped resources of gold. "Gold mainly has value because we the people believe it has value, and we believe it's scarce," she says, asking "But how scarce is gold really? Will it remain scarce?"
Tyler Smith, sales manager at BC Bitcoin, thinks Bitcoin can be used much more fluidly in this digital age. "The use cases and long-term-value proposition are more favorable than gold."
BitBull Capital COO Sarah Bergstrand notes that in order to be a good store of value, it needs to be a hedge against inflation, which Bitcoin achieves best.
Will governments outlaw Bitcoin?
We asked the panel if they agree with recent commentary from Ray Dalio of Bridgewater Associates, who says if Bitcoin becomes threatening enough to currencies controlled by governments, those governments will outlaw Bitcoin and make it too dangerous to use.
Of our panellists, 84% agree with Dalio. However, just 4% of those think that all governments would outlaw cryptocurrency and 9% say most governments would. The majority of panellists (71%) say this would happen under just some or a few governments.
MarketOrders COO Sukhi Jutla says most governments would do so, noting the intrinsic value of money in its ability to leverage power.
"Governments need central banks to run the country," Jutla explains. "If they don't have control over finances, then they lose control of the country. Money is power."
Bergstrand thinks that only some governments would take such drastic measures. "There are obvious concerns around the use of digital assets for illegal activities, but blockchain analysis tools are likely to become sophisticated enough to track transactions. In light of this, we feel only some governments will actually go through with something so drastic," she said.
Meanwhile, NDAX Inc. CEO Bilal Hammoud is part of the minority who doesn't think governments will outlaw cryptocurrencies, purely because they won't have the ability to: "Governments might outlaw centralized currencies like Libra, for instance, but they have no control over Bitcoin and will not be able to succeed even if they tried."
Bitcoin price forecast
When we surveyed panellists at the beginning of December, BTC was trading in the US$18,500-US$19,500 range – the first time BTC had shot past US$18,000 in almost three years. Despite the price rally, around two-thirds of panellists (65%) claim that BTC is undervalued still. On the contrary, 22% believe that it's overvalued, while the remaining 13% think the price is right.
On average, our panellists predict Bitcoin's value at $20,102 per BTC by the end of 2020. That's a 41% increase from the panel's end-of-year prediction in October ($14,283) and at the beginning of the year ($14,275).
Joseph Raczynski, technologist and futurist at Thomson Reuters, predicts an end-of-year price of $22,000 for BTC, claiming that the coin's trial period is over and that BTC is now the new digital gold. "The first to market of an asset class that will persist into the future," he says.
Morpher CEO Martin Froehler, who was among the most bullish on BTC, predicting an end-of-year price of $24,000, thinks the coin will reach roughly half of gold's market capitalization by this cycle.
SpringCapital co-founder David Klinger and Panxora Crypto Hedge Fund managing partner Gavin Smith, who both predicted BTC to end the year at $20,000, cite for their predictions the coin's effectiveness as a hedge against fiat currency.
"Bitcoin is now being used as a hedge against fiat money printing by early adopters in both retail and institutional sectors. This trend is expected to continue. We don't believe this will be an uninterrupted move higher. We expect the market will exhibit high volatility to both the upside and downside, but with a clear bias to higher levels," Smith says.
Panellists predict the price of BTC by the end of 2021 to more than double, with an average forecast of $51,951 per BTC. This price is set to skyrocket even further by 2025, according to our panel, with an average predicted price of $197,553 by the end of that year.
Wave Financial associate Andrew Ballinger forecasts $25,000 and $40,000 for his end of 2021 and 2025 predictions, respectively. However, he states that before BTC could push beyond the $20,000 mark, greater retail involvement is needed.
Back in 2017, Bitcoin's historic bull run was primarily driven by retail investors. The key infrastructure pieces needed for institutions to gain exposure were just not developed enough. Fast-forward to this current bull run, and the narrative contrasts greatly.

With vehicles like 3iQ's Bitcoin Fund and Grayscale's Bitcoin Trust, as well as an increasing number of qualified custodians and other service providers, the foundation is in place for institutional investors to get comfortable taking on exposure. Publicly traded companies accumulating BTC as a treasury management strategy and leading institutional asset managers changing their tone regarding the digital asset are two examples of this.

Conversely, retail participation in this current cycle seems to be lacking. Google searches relating to Bitcoin are down significantly when compared to 2017's peak, and the same can be said for Twitter activity. With Bitcoin currently trading sideways in the $18,500 to $19,500 range, growing retail involvement will be crucial to push BTC past the $20,000 hurdle.
OKCoin COO Jason Lau is more bullish on the future of BTC, predicting the coin's price at $500,000 per BTC by the end of 2025. He comments on the importance of separating BTC's price from its fundamentals:
BTC remains a scarce asset and a permissionless, censorship-resistant payment network. As such, much of the valuation is driven by increases in demand. While institutions are just starting to accept and use Bitcoin, it is still extremely early.

I expect that the acceptance of the Bitcoin as a store of value narrative will continue to strengthen and ultimately result in increased demand. In the near term, look to increased ways for both individuals and institutions to access Bitcoin. These will not only increase adoption and demand, but also reflect continued mindshare acceptance.
Ethereum price forecast and the outlook on altcoins
When asked whether altcoin price increases are following BTC's momentum, nearly all panellists (98%) think at least some altcoins are. In fact, 58% of them believe that the prices of all altcoins are riding the BTC momentum.
In terms of expectations for what's next, only 49% expect all altcoin prices to follow BTC's momentum, while the same percentage expect just some to do so. Just one panellist doesn't think altcoins will follow Bitcoin's lead.
Arcane Research analyst Vetle Lunde thinks the price of some altcoins are following BTC's momentum but urges would-be buyers to know the risks.
"This occurs as new investors are attracted to the space due to the strong returns of Bitcoin, leading retail investors to search for 'the next Bitcoin' among the large list of alternative cryptocurrencies," Lunde says. "Some projects are interesting. However, I would urge investors to tread carefully. Many altcoins are still significantly down from their peaks of 2017 and will never return to their former highs."
Joseph Raczynski agrees and says that altcoins do move higher alongside BTC, but that Ethereum also has a large role to play in altcoin movement.
"This platform, just kicking off their upgrade to ETH 2.0, is very important to hundreds of thousands of connected projects. Ethereum is also hitting its stride at the same time that Bitcoin is doing so, and they are for different reasons, remarkably," Raczynski says.
In fact, of the currencies included in this report, panellists are most optimistic on Ethereum (87%). This is followed by BTC (85%), with Chainlink (58%) rounding out the top three coins.
With that, it looks like the future of altcoins may be bright. By the end of the year, panellists predict the price of ETH to be at $636 per coin – a 24% increase from October's end-of-year prediction of $513.
Iwa Salami, a senior lecturer at the University of East London, predicts an end-of-year price of $750 for ETH and shows optimism for the coin's future on the premise that any further regulation would not majorly impact the industry.
"The Ethereum network upgrade (Ethereum 2.0) scheduled for 2023 could lead to a rise in the price of Ethereum, and may even result in its price moving on its own fundamentals rather than following the price of Bitcoin," Salami says.
Delta CEO Nicolas Van Hoorde expects ETH to be worth $700 by the end of the year. He notes that it's unlikely Ethereum will be considered a store of value like Bitcoin – "hence why its underlying use and value is much more important here, which is still to be proved with ETH 2.0."
On the other hand, a number of the panel including Gorman Strategies principal Ryan Gorman and Delta Exchange CMO Neeraj Thakur, who both predicted an end-of-year price of $600, relates this to DeFi's boosting of the coin.
Long term, ETH seems to have a good run ahead, with an average end-of-year prediction of $1,351 and $6,256 for 2021 and 2025, respectively.
Quantum Economics researcher Pedro Febrero is the most bullish on ETH, predicting a price of $100,000 by the end of 2025. Febrero anticipates that ETH will take over most of the financial sector and even surpass BTC's market cap at some point.
Jason Lau, who predicts ETH to be priced at $3,000 by the end of 2025, substantiates his forecast by citing the size of ETH's developer community:
Ethereum still has by far the largest developer community, and those developers are quite loyal to Ethereum. While other blockchains like Polkadot, Blockstac and more are providing some interesting options, Ethereum still reigns supreme.

With ETH 2.0 staking having begun and more than $700 million in ETH deposited (and growing), stakers are locking up their funds for months, showing the confidence they have in the Ethereum ecosystem.
Alpha5 founder and CEO Vishal Shah is bearish on the coin's future, predicting ETH will end 2025 at $500. Shah says there's nothing in the market that warrants a materially higher price.
LMAX Digital market strategist Joel Kruger doesn't think ETH can match BTC's momentum in the long run, but he holds slightly more optimism for the coin.
"As crypto adoption ramps up, so too should adoption of Web 3.0 technology. Ethereum is the leading blockchain in the area of Web 3.0, and should therefore benefit as a consequence. But given expected competition from other blockchains, we don't see Ether appreciating at the same rate as Bitcoin over the long run," he says.
Disclaimer: Cryptocurrencies are speculative, complex and involve significant risks – they are highly volatile and sensitive to secondary activity. Performance is unpredictable and past performance is no guarantee of future performance. Consider your own circumstances, and obtain your own advice, before relying on this information. You should also verify the nature of any product or service (including its legal status and relevant regulatory requirements) and consult the relevant Regulators' websites before making any decision. Finder, or the author, may have holdings in the cryptocurrencies discussed.