Finder is committed to editorial independence. While we receive compensation when you click links to partners, they do not influence our content.
The best TV shows streaming on Crave in June 2023
Canada's Crave is known for its top-shelf TV show library. We've picked out the best of the best here.
Though Crave has added movies to its service, the main course of its library has always been quality television and episodes upon episodes of HBO's finest franchises. You could literally spend a year sitting in that favourite armchair of yours consuming all of this top-tier TV. It's downright excessive.
The only problem with having access to a ludicrous amount of entertainment hours: the very finite time the average human has to spare for watching. So we thought it would be best to zero in on the absolute must-watch shows that no viewer should be without. Be it comedy, drama or horror, this list of the crème de la crème of Crave has something for every taste.
1. Industry (2020)
Cast:
Marisa Abela as Yasmin Kara-Hanani
Myha'la Herrold as Harper Stern
David Jonsson as Gus Sackey
Harry Lawtey as Robert Spearing
---
An addictive and compelling drama set in the world of high finance, Industry is the kind of show best enjoyed binged. The series follows a group of recent graduates as they compete for permanent positions at a top London bank, while also engaging in all sorts of debauchery after hours. Slick and sharp, it will keep you coming back for more.
Included with a subscription to Movies + HBO (EN), SUPER ÉCRAN(FR).
Watch trailer
2. Euphoria (2019)
Cast:
Zendaya as Rue Bennett
Hunter Schafer as Jules Vaughn
Jacob Elordi as Nate Jacobs
Maude Apatow as Lexi Howard
---
Teens don't have it easy these days, at least if Euphoria is any indication. A revelatory series, it centres on a group of high school students as they navigate life and deal with universal issues like substance abuse, love, friendship and sexuality. With gorgeous cinematography and tremendous performances, it's the kind of prestige series that demands your undivided attention. In other words, no scrolling on your phone.
Included with a subscription to Movies + HBO (EN), SUPER ÉCRAN (FR).
Watch trailer

3. The Flight Attendant (2020)
Cast:
Kaley Cuoco as Cassie Bowden
Michiel Huisman as Alex Sokolov
Zosia Mamet as Ani Mouradian
T.R. Knight as Davey Bowden
---
While you might have enjoyed Kaley Cuoco's performance in popular sitcom The Bing Bang Theory, The Flight Attendant is where she really gets to showcase her tremendous acting chops. Cuoco plays Cassie, a young woman who works as a flight attendant and likes to party. But after a crazy night, Cassie wakes up next to a dead body and doesn't remember what really happened. What follows is a fast-paced comedy thriller that will keep you on the edge of your seat.
Included with a subscription to Movies + HBO (EN), SUPER ÉCRAN (FR).
Watch trailer
4. Your Honor (2020)
Cast:
Bryan Cranston as Michael Desiato
Hunter Doohan as Adam Desiato
Hope Davis as Gina Baxter
Michael Stuhlbarg as Jimmy Baxter
---
In Your Honor, Bryan Cranston of Breaking Bad fame plays a judge whose son kills the child of a crime lord in a hit and run. He helps his son evade the law, in an effort to keep the kid from even bigger troubles. Twists abound as episodes go by and Cranston is as watchable as ever. How far would you go to protect your child?
Included with a subscription to CRAVE (EN).

5. The Undoing (2020)
Cast:
Nicole Kidman as Grace Fraser
Hugh Grant as Jonathan Fraser
Edgar Ramírez as Detective Joe Mendoza
Noah Jupe as Henry Fraser
---
A posh and occasionally insane drama, The Undoing follows a wealthy New York couple whose lives take a wild turn after the discovery a gruesome murder. When the husband flees and the police suspect him for committing the heinous act, the wife is left to deal with the consequences and re-evaluate their entire marriage. Fun times!
Included with a subscription to Movies + HBO (EN), SUPER ÉCRAN (FR).
Watch trailer

6. Raised by Wolves (2020)
Cast:
Amanda Collin as Mother
Abubakar Salim as Father
Winta McGrath as Campion
Travis Fimmel as Marcus
---
A top-notch sci-fi drama, Raised by Wolves revolves around two androids that are tasked with raising human children on a mysterious virgin planet. Soon though, the human colony threatens to be torn apart as tensions rise within. Stream it when you're in the mood for something thought-provoking and visually dazzling.
Included with a subscription to Movies + HBO (EN), SUPER ÉCRAN (FR).
Watch trailer

7. I May Destroy You (2020)
Cast:
Michaela Coel as Arabella
Weruche Opia as Terry
Paapa Essiedu as Kwame
Stephen Wight as Ben
---
Widely regarded as one of the best shows to come out in 2020, I May Destroy You follows Arabella, a young woman living in London. After she's sexually assaulted during a night out, Arabella struggles to process the encounter (which she has trouble remembering) and move forward with both her work and her life. It's a stunning series that explores consent, relationships and dating in general. In other words, it's must-see TV.
Included with a subscription to Movies + HBO (EN), SUPER ÉCRAN (FR).
Watch trailer
8. Succession (2018)
Cast:
Brian Cox as Logan Roy
Kieran Culkin as Roman Roy
Sarah Snook as Shiv Roy
Jeremy Strong as Kendall Roy
---
Succession has become a bonafide hit for HBO thanks to memorable performances from the ensemble cast and excellent writing. It centres on a family who controls one of the biggest media and entertainment conglomerates in the world and the power struggles that ensue as the patriarch is close to retirement. If you like darkly humorous shows about dysfunctional families, you'll love every minute of this.
Included with a subscription to Movies + HBO (EN), SUPER ÉCRAN (FR).
Watch trailer

9. The Good Lord Bird (2020)
Cast:
Ethan Hawke as John Brown
Hubert Point-Du Jour as Bob
Beau Knapp as Owen Brown
Nick Eversman as John Brown Jr.
---
Based on the award-winning novel by author James McBride, The Good Lord Bird is told from the perspective of a fictional enslaved boy who joins abolitionist John Brown's efforts to end slavery. The series is moving, disturbing, occasionally funny, always engaging. Plus, Ethan Hawke's performance as Brown is a thing of beauty.
Included with a subscription to CRAVE (EN, FR).
10. Lovecraft Country (2020)
Cast:
Jonathan Majors as Atticus Freeman
Jurnee Smollett as Letitia "Leti" Lewis
Aunjanue Ellis as Hippolyta Freeman
Wunmi Mosaku as Ruby Baptiste
---
An acclaimed horror drama, Lovecraft Country follows a young Black man who travels across the segregated 1950s United States in search of his missing father, accompanied by his friend and his uncle. Along the way, they discover dark secrets and have to deal with all sorts of horrors – some of a supernatural nature, others very human. Unsettling and thrilling, Lovecraft Country is a journey worth taking.
Included with a subscription to Movies + HBO (EN), SUPER ÉCRAN (FR).
Watch trailer
11. Westworld (2016)
Cast:
Thandie Newton as Maeve Millay
Jeffrey Wright as Bernard Lowe
Evan Rachel Wood as Dolores Abernathy
Tessa Thompson as Charlotte Hale
---
Set at the intersection of the near future and the reimagined past, this thought-provoking series initially takes place in a futuristic Western-themed amusement park where visitors can interact with automatons and see their fantasies come true. However, it all changes when the robots start to malfunction. Westworld is clever and addictive, so make sure you clear your schedule before tuning in.
Included with a subscription to Movies + HBO seasons (EN), SUPER ÉCRAN (FR).
Watch trailer

12. Chernobyl (2019)
Cast:
Jared Harris as Valery Legasov
Stellan Skarsgård as Boris Shcherbina
Jessie Buckley as Lyudmilla Ignatenko
Adam Nagaitis as Vasily Ignatenko
---
In April 1986, an explosion at the Chernobyl nuclear power plant in the USSR became one of the world's worst man-made catastrophes. This brilliant miniseries chronicles the clean-up efforts that followed and dissects the culture of disinformation that ensued. Thanks to great attention to historical accuracy and detail, as well as some excellent performances, it manages to be both gripping and informative.
Included with a subscription to Movies + HBO (EN), SUPER ÉCRAN (FR).
Watch trailer
13. Watchmen (2019)
Cast:
Regina King as Angela Abar
Yahya Abdul-Mateen II as Cal Abar
Tom Mison as Mr. Phillips
Sara Vickers as Ms. Crookshanks
---
Created by Damon Lindelof, also responsible for The Leftovers and Lost, Watchmen is a modern-day re-imagining of Alan Moore's groundbreaking graphic novel about masked vigilantes. In this alternate history, the action kicks off as detective Angela Abar investigates the attempted murder of a fellow officer. Bold and immersive, Watchmen is the kind of show that deserves your undivided attention. Put your phone away, sit back and prepare to be dazzled.
Included with a subscription to Movies + HBO (EN), SUPER ÉCRAN (FR).
Watch trailer

14. Billions (2016)
Cast:
Paul Giamatti as Chuck Rhoades
Damian Lewis as Bobby Axelrod
Maggie Siff as Wendy Rhoades
David Costabile as Mike "Wags" Wagner
---
As the name suggests, Billions is all about the competitive world of high finance. The series revolves around Chuck Rhoades, a sincere but ruthless US attorney, who engages in an egoistic battle with hedge fund kingpin Bobby "Axe" Axelrod. Mayhem ensues. If you're a fan of intriguing characters, power battles and soapy storylines, this one will be right up your alley.
Included with a subscription to CRAVE Season 1-5 (EN, FR), SUPER ÉCRAN Season 5(FR).
Watch trailer
15. Ramy (2019)
Cast:
Ramy Youssef as Ramy
Amr Waked as Farouk Hassan
Mohammed Amer as Mo
Hiam Abbass as Maysa Hassan
---
Meet Ramy Hassan, a first-generation Egyptian-American who is caught between his Muslim community that thinks life is a moral test and a millennial generation that believes life has no consequences. As he struggles to find his place in the world, he also tries to do normal stuff like dating. The series offers an insightful glimpse into the life of a Muslim-American family, while also managing to create irresistible characters and make the audience laugh out loud. That's no easy feat.
Included with a subscription to STARZ (EN).
Watch trailer
16. Killing Eve (2018)
Cast:
Jodie Comer as Villanelle
Sandra Oh as Eve Polastri
Fiona Shaw as Carolyn Martens
Kim Bodnia as Konstantin
---
Created by the talented Phoebe Waller-Bridge, this delicious series follows the fierce game of cat and mouse between an MI5 security officer, Eve, and an assassin, Villanelle. As the show progresses, the two women become more and more obsessed with the other, to viewers' delight. Killing Eve is fresh, funny, smart and thrilling. Oh, as for Jodi Comer and Sandra Oh's killer chemistry – it's the stuff of dreams.
Included with a subscription to CRAVE (EN).
Watch trailer
17. The Other Two (2019)
Cast:
Heléne Yorke as Brooke Dubek
Drew Tarver as Cary Dubek
Case Walker as Chase Dubek
Molly Shannon as Pat Dubek
---
The Other Two revolves around two struggling siblings whose lives are turned upside-down when their teenage brother becomes an Internet sensation overnight. The two experience dueling emotions of envy and pride, but try to make the best of the situation and maybe even further their own careers. A breezy watch, the comedy benefits from strong performances and sharp writing. Its tone effortlessly ranges from satirical to sweet, making for a highly entertaining viewing experience.
Included with a subscription to CRAVE (EN).
Watch trailer

18. Star Trek: Picard (2020)
Cast:
Patrick Stewart as Jean-Luc Picard
Alison Pill as Dr. Agnes Jurati
Isa Briones as Soji
Michelle Hurd as Raffi Musiker
---
Set years after the events of Star Trek: Nemesis, this spin-off sees Sir Patrick Stewart reprise his iconic role. Picard, still deeply affected by the loss of Lieutenant Commander Data, is now retired and living a quiet life on his vineyard. When a young woman asks for his help, he's ready to spring back into action. The series is smart, unpredictable and visually stunning. In other words, fans of the franchise have nothing to worry about.
Included with a subscription to CRAVE (EN, FR).
Watch trailer
19. My Brilliant Friend (2019)
Cast:
Margherita Mazzucco as Elena Greco
Gaia Girace as Lila Cerullo
Annarita Vitolo as Immacolata Greco
Alessio Gallo as Michele Solara
---
Based on the popular Neopolitan novels by Elena Ferrante, My Brilliant Friend is filmed in Italian and kicks off when elderly author Elena Greco learns that her friend Lila Cerullo has disappeared without a trace. This prompts her to recount the friendship from their early years spent in Naples in the 50s. What follows is an engrossing tale you'll fall in love with immediately. The series is beautifully shot and perfectly acted, promoting a sense of intimacy that brings the audience closer to these two fascinating characters.
Included with a subscription to Movies + HBO (EN).
20. High Fidelity (2020)
Cast:
Zoë Kravitz as Robyn "Rob" Brooks
Jake Lacy as Clyde
Da'Vine Joy Randolph as Cherise
David H. Holmes as Simon Miller
---
High Fidelity is a TV adaptation of Nick Hornby's 1995 novel of the same name. It follows Rob, a female record-store owner in Brooklyn, who uses music to reflect on her past relationships while trying to get over her one true love. Zoë Kravitz is a delight in the lead role, while the show is appealing to rom-com fans who like their content with a generous side of wit. High Fidelity does the source material justice but also manages to feel fresh and modern, which is always a plus.
Included with a subscription to STARZ (EN).
Watch trailer

21. Game of Thrones (2011)
Cast:
Emilia Clarke as Daenerys Targaryen
Kit Harington as Jon Snow
Peter Dinklage as Tyrion Lannister
Lena Headey as Cersei Lannister
---
From the outside looking in (via a fancy map), the political machinations of Westeros look by-the-numbers enough. Seven noble families are making underhanded moves to control seven kingdoms. It's quite a subtle game of chess that escalates into bloody, open warfare in which major characters meet very untimely ends in gruesome ways.
Prepare to be riveted by some of the best backstabbing twists in TV history, not to mention one of the greatest slow-burn threats in any fantasy ever. An ancient and icy horror has awakened just beyond the borders of this petty human squabble. Winter is coming.
Included with a subscription to CRAVE seasons 1–6 (EN, FR), SUPER ÉCRAN seasons 1–8 (FR), Movies + HBO seasons 7–8 (EN).
Watch trailer
22. True Detective (2014)
Cast:
Matthew McConaughey as detective Rust Cohle
Woody Harrelson as detective Marty Hart
Michelle Monaghan as Maggie Hart
---
Beware that, when fighting monsters, you yourself do not become a monster – for when you gaze long into the abyss, the abyss gazes also into you. Detectives Rust Cohle and Marty Hart are standing on the precipice of a darkness rising in Louisiana that will come to span multiple decades.
When a ritualised murder once thought solved by them is repeated years later, the question becomes: is this a copycat killing? Or is one of these officers a wolf playing as a sheepdog?
Included with a subscription to CRAVE (EN, FR), SUPER ÉCRAN(FR).
Watch trailer
23. Letterkenny (2016)
Cast:
Jared Keeso as Wayne
Nathan Dales as Daryl
Michelle Mylett as Katy
K. Trevor Wilson as Dan
---
Wayne is a good ol' boy who was born in Letterkenny, Ontario, and he's fixin' to die there as well. The only major fight in his life is against change – the evolving world outside that keeps trying to seep into his hillbilly slice of heaven. But, to be fair, there's also some side conflict in the form of The Hicks, Skids and Hockey Players, the three archetypes that everybody in town has to slot into when it comes time for fussin' and a-feudin'. Expect plenty of both, plus tons of ass-whoopin'.
Included with a subscription to CRAVE (EN).
Watch trailer

24. The Sopranos (1999)
Cast:
James Gandolfini as Tony Soprano
Edie Falco as Carmela Soprano
Jamie-Lynn Sigler as Meadow Soprano
Robert Iler as A.J. Soprano
---
Welcome to the story of New Jersey-based Italian-American mobster Tony Soprano and the difficulties he faces while trying to keep his criminal enterprise in line and his family out of his thinning hair. It's a tough gig, so Tony decides to do an Analyze This with psychiatrist Jennifer Melfi. Along with some fascinating and eerily authentic insights into the mind of a part-time sociopath, The Sopranos delivers some of the best crime-drama twists and turns this side of The Wire.
Included with a subscription to CRAVE (EN, FR), SUPER ÉCRAN (FR).
25. The Wire (2002)
Cast:
Dominic West as Jimmy McNulty
Lance Reddick as Cedric Daniels
Sonja Sohn as Kima Greggs
Wood Harris as Avon Barksdale
---
The American war on drugs was a fugazi. We know this now but in the simpler times of 2002, there was still plenty of hope left in law enforcement and the general public. Initially, The Wire chronicles a group of Baltimore homicide and narcotics detectives and their targets, but this soon expands to include the many other corrupt, self-sustaining bureaucracies that are plaguing the city. You should also expect to fall in love with a bunch of characters who constantly shift between good and evil.

Included with a subscription to CRAVE (EN, FR), SUPER ÉCRAN (FR).
Watch trailer
26. Doctor Who (2005)
Cast:
Matt Smith as The Doctor
David Tennant as The Doctor
Peter Capaldi as The Doctor
Jodie Whittaker as The Doctor
---
This long-running series needs no introduction by this point, but we'll try to do it justice. Doctor Who follows the adventures of a time-travelling alien called The Doctor and their companions as they deal with crises set on Earth and other worlds. The Doctor regenerates on a regular basis – as a result, several actors have played the role during the show's time. The series is a wonder, filled with adventure, memorable characters, crazy twists and unexpected depth. Sci-fi fans should definitely indulge in a rewarding binge.
Included with a subscription to CRAVE (EN).
Watch trailer

27. Band of Brothers (2001)
Cast:
Damian Lewis as Richard D. Winters
Ron Livingston as Lewis Nixon
Donnie Wahlberg as C. Carwood Lipton
Matthew Settle as Ronald Speirs
---
Forget the blockbuster WWII fiction of Saving Private Ryan. For Band of Brothers, co-producers Steven Spielberg and Tom Hanks drew from the real life heroics and interviews of Easy Company, an elite paratrooper unit out of Georgia. Band of Brothers follows the unit's full journey from insertion behind enemy lines in Normandy early on D-Day morning to participation in the Battle of the Bulge, and then as they become the first discoverers of the hidden horrors of the Nazi regime. This is authentic and essential viewing.
Included with a subscription to CRAVE (EN, FR), SUPER ÉCRAN (FR).
Watch trailer
28. South Park (1997)
Cast:
Trey Parker as Eric Cartman/Stan Marsh (voice)
Matt Stone as Kyle Broflovski/Kenny McCormick (voice)
Mona Marshall as Sheila Broflovski (voice)
April Stewart as Sharon Marsh (voice)
---
Spawned from a crude, politically incorrect short about Jesus fighting Santa, South Park has since become a multiple-season animation juggernaut. On the surface, it follows the misadventures of four irreverent grade-schoolers in the quiet, dysfunctional town of South Park, Colorado, but behind all the construction paper and fart jokes is some razor-sharp commentary on current events. Not for the easily offended – nor the potty averse – South Park is like nothing else on television.
Included with a subscription to CRAVE (EN).
Watch trailer
29. Curb Your Enthusiasm (2000)
Cast:
Larry David as Larry David
Jeff Garlin as Jeff Greene
Susie Essman as Susie Greene
---
For the few of you who didn't know it, off-kilter, no-filter-having Larry David was the real-life inspiration for Seinfeld's George Costanza. David more or less plays himself in Curb Your Enthusiasm, a comedy series that sees him nit-picking and over-analysing his way through the uber-correct intimacies of the LA tinsel town.
Everything gets a look in here: politeness, casual day-to-day-spite and just about every no-go topic in modern society. David finds a way to blunder his way into it all in hilarious fashion.
Included with a subscription to CRAVE seasons 1–8 (EN, FR), SUPER ÉCRAN seasons 1–10 (FR), Movies + HBO seasons 9–10 (EN).
Watch trailer
30. Deadwood (2004)
Cast:
Timothy Olyphant as Seth Bullock
Ian McShane as Al Swearengen
Molly Parker as Alma Garret
Jim Beaver as Whitney Ellsworth
---
This early HBO show set the standard for Western TV series. Life comes at you fast in Deadwood, South Dakota, a brutal frontier mining encampment with aspirations of becoming cosmopolitan. History buffs will love this to death as the narrative is woven around actual historic events with most of the main characters based on real people (Calamity Jane, Wild Bill Hickok and E.B. Farnham to name but a few). Drama fans will fall for it too, thanks to the frequent power plays made by local "entertainment proprietor" Al Swearengen and Seth Bullock, a hot-tempered ex-lawman who begrudgingly puts back on a star to keep some modicum of law and order in town.
Included with a subscription to CRAVE (EN, FR), SUPER ÉCRAN (FR).
---
Here's more TV
You might also be interested in...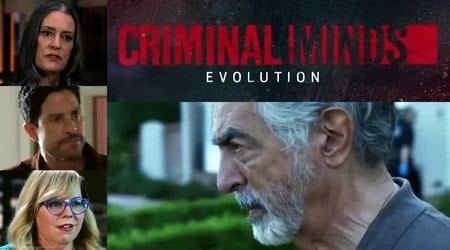 Season 16 of the hit FBI crime show is premiering on Disney Plus.
Read more…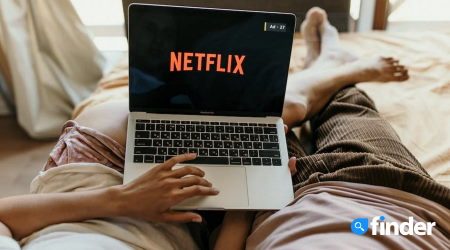 Netflix Basic with ads is cheaper, but it comes with some limitations.
Read more…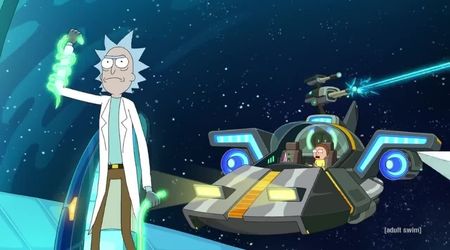 Here's where to watch the 6th installment of your favourite animated sci-fi sitcom.
Read more…