Finder is committed to editorial independence. While we receive compensation when you click links to partners, they do not influence our content.
Best cars for dogs and their owners
Keeping the right features in mind will help you find the best car for you and your dog.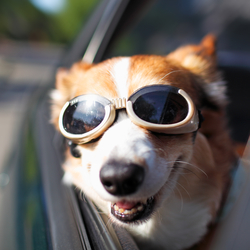 It's no secret that dogs love cars. Tell a dog they're going for a ride and watch the excitement! But not every vehicle is as dog-friendly as the next. From pet hair to safety features, the wrong car could make for some uncomfortable trips for you and your pooch. Instead, make sure you get a car that has all the right features for you and your furry friend. Here are our picks for the 7 best cars for dogs in Canada.
Best cars for small and medium-size dogs

BMW 3 Series
Kia Rio 5-Door
Toyota Prius
Mazda CX-5 GT
Type of vehicle
Sedans
Sporty subcompact hatchback
Hybrid-electric sedan
SUV
2021 starting MSRP
$49,350
$16,990
$28,850
$38,350
Dog-friendly features

Rubber trunk mats
Built-in dividers
Sunroof with shade cover
Rear seats fold down
Back window ventilation

60/40 split-fold rear seats
Plenty of storage

Solar ventilation
AC bursts of air while driving
Seat liner and scuff guard

Spacious
Dual-zone climate control
Tilt glass sunroof
40/20/40 split-fold rear seat
Back bumper protector
Cargo barrier
Rear seat covers

Best for…
A French Bulldog
A pair of Dachshunds or even a Beagle
Dogs of any size
Bull Terriers
Find financing for a dog-friendly car
Best cars for large dogs
Volvo XC90
GMC Acadia
Toyota RAV4
Type of vehicle
Luxury SUV
Mid-size SUV
SUV
2021 starting MSRP
$64,750
$37,498
$28,590
Dog-friendly features

Four-zone climate control
Roomy cargo area
Third-row AC
Leather seats for easy clean up
Dog gate accessory

Plenty of room for big dogs
Touch-activated climate control
60/40 split bench-style seats
Third-row has storage beneath

Leather seats for easy clean up
Power back door
Cargo barrier optional

Best for…
Labradors
Rhodesian Ridgebacks or Dobermans
Any large dog that sheds
How to finance your dog-friendly vehicle
You can browse through our list of reputable car loan lenders below. Once you've landed on the right fit for you, you can click the "Go to site" button to get started.
The 16 key features of the best cars for dogs and their owners
Want your pooch to be safe, secure and happy when travelling? Look for the following criteria when considering a new car:
If your dog rides behind the passenger seats, look for a car with plenty of space (at least enough for a crate or for another dog, if you plan to own more than one). More space means your dog won't feel claustrophobic and can better maintain its body temperature. It'll also be able to stretch out, stand up and move around without bumping into the car's trim.
Dogs need some extra space when jumping into a car, so look for a vehicle with a large trunk opening. If the boot opening is tight, a bigger dog may refuse to get in.
Your trunk needs to be high enough for your dog to jump in. Measure the distance from the dog's front-leg shoulder blades to its paw (when standing). If the length is less than 35cm, your dog can only jump up about 30cm. Most trunk aren't that low to the ground, so you may need to pick up your dog yourself or let it ride in the passenger seat. If the length is above 35cm, your dog can jump up about 40cm. Dog ramps are available for purchase if your dog is too heavy to carry.
The ridge on the lower edge of the trunk opening is called the lip. The lip on some cars dips as much as 15-20cm. This can make make it hard for your dog to get in and out of the car. The lip on other cars is on the same level as the trunk. A flush surface makes it much easier to place your dog and luggage into the car.
Some cars come with a built-in pet barrier, but you can also ask if the manufacturer has a factory dog barrier. Though it may cost extra, these barriers often fit better and are much stronger. This will prevent your dog from wriggling into the passenger compartment when you're distracted and also protect them if there's a crash.
6. Durable, waterproof interior
Leather interiors are very durable and easy to wipe down. If your dog travels on the rear seats, make sure that the upholstery won't collect hair and can be readily cleaned. Plastics are hard wearing but can get scratched by sharp dog nails. You can purchase seat covers that spread across your entire back seat. Try to get ones that are waterproof and washable.
7. Excellent climate control & air flow
It's not safe to keep dogs in hot cars. Dogs control their body temperature by panting, so if the air is too warm, your dog will overheat. Consider cars that have rear AC outlets or windows that funnel cool air into the trunk. Rear power windows make this easier. If the trunk has a glass window, place a shade on it to prevent your pooch from getting heatstroke due to sun overexposure.
If you have a hatchback that has fold-down seats, you can prevent hair build up in the back seat. This is especially good for big dogs.
9. Heat-reducing car colour
Also, consider the bodywork colour. Silver and white reflect the sun's rays more than black, resulting in a significantly cooler cabin. Similarly, light-coloured interiors absorb less heat than black interiors, although there's a higher risk your seats will show smudges and stains.
Just like humans, dogs love to look out the window. This can help prevent them from getting car sick and may keep them occupied rather than staring at the inside of a trunk. Check the view your dog will have when sitting in the trunk. Look for a vehicle with low sides and mid- to high-profile windows.
11. Comfort and suspension
Your pooch will appreciate a smooth ride. Sports models and performance cars typically have very firm suspension, which is heavily felt in the rear. Older dogs won't enjoy this experience. But, if the suspension is too soft, the back of the car will bounce, shaking your poor pet and potentially making them ill. If your pet can stretch out and fall asleep while a car is moving, then it's comfortable.
Some automotive companies sell their own dog harness as an option. Make sure your prospective car has LUAS (Lower Universal Anchorage System) lashing points. Many harnesses make use of these as a secure mounting location, although not all cars have them up front. Also, check to see if the rear cargo can be adapted for use with a harness that secures to cargo rings.
When you're travelling with a dog, you need extra storage space. Look for a car that has plenty of storage lockers, cubby holes, consoles, cargo netting and pockets. These spaces are perfect for stashing away leads, harnesses, toys, towels and dog bags.
If your hound travels in the back of your car, see if the manufacturer offers a liner that covers your entire trunk in a protective layer that can be easily removed for cleaning. The fuzzy carpet often used to furnish the trunk area isn't very supportive for your dog and can be a magnet for dog hair.
Window locks and child locks are a great feature if you have a lively spaniel or excitable terrier that likes to look out the windows while leaning on any door or window opening mechanisms.
Tilted windows are an important feature to look out for on behalf of your furry friend. They help cut down the cabin's temperature and cut out the sun's glare.
How to tell when you don't have the best car for your dog
If you notice any of these behaviours, it could mean that your dog isn't comfortable with your current car:
Doesn't sit down and is fidgety
If your pet isn't sitting or lying down in the car, it could be a sign of discomfort. If he or she keeps trying to get into a snuggly position but can't, the car seat may be too firm or the ride may be too harsh. If your dog sleeps a lot or is fatigued after a journey, this may hint at a failure to sleep during the trip.
If your dog ordinarily loves to go for a drive but is now refusing to jump in the car, it could signal that your pet associates the car with discomfort, trauma or an unpleasant noise. Some dogs are so nervous that even the sound of a power trunk lid causes them to stir.
When your dog suddenly develops car sickness, the car's suspension might be too firm, your dog's visibility might be blocked by high-set windows or the ride might be rough and unsteady, making your poor dog nauseous.
Know the road laws about restraining your pet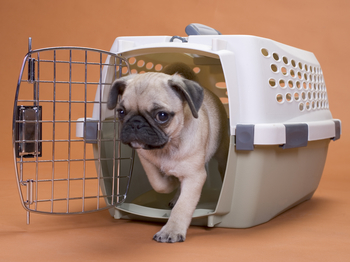 Each province and territory has different laws regarding animals in vehicles. According to the Ontario Highway Traffic Act, it's illegal for your dog to sit in your lap (sections 130 and 162) or be unrestrained in your car, which includes sitting freely in the bed of a pickup truck (section 111(2)). The BC Motor Act also forbids residents of British Columbia from leaving dogs unsecured in the back of a pickup truck (section 72).
Your pet should always be in the back seat, secured by a crate or harness. This is to prevent your dog from being injured if the airbag deploys or if the car stops suddenly.
Manitoba's Highway Traffic Act stipulates that it's illegal to drive if the driver's control of the vehicle is obstructed by any person or thing in the vehicle (section 182(1)a). One dog owner found this out the hard way when he was pulled over and fined because a police officer noticed a Shih Tzu sitting on the owner's lap while he was driving and decided that this could've interfered with the owner's steering.
Familiarize yourself with the laws in your province or territory. Secure your furry friend as best as possible and limit distractions to ensure you and your kanine's safety.
6 tips for keeping your dog safe in the car
The Globe and Mail published a helpful article with many of the following practical tips for driving safely with your pet:
Secure your dog. Keep your dog secured even when you leave the car. A loose dog could be injured by moving around in the vehicle, possibly getting tangled in the seat belts and knocking around loose items.
Leave your dog at home. If you're going to be away from home for a long time, don't bring your dog. Short ventures are usually safe, but if you're going to have to leave your pet in the car for more than a few minutes to run an errand, then it would be safer to travel alone.
Bring a doggy-sitter. Take another person with you, so that he or she can sit with your dog while you run errands.
Bring water. Get a water bottle that can attach to the back of your driver's seat so that your pooch has something to drink and won't risk making a big, watery mess.
Get cooling accessories. Look into buying specialty items or making at-home remedies to prevent your dog from overheating. Cooling vests and battery-operated fans can really help dissipate the heat, as can a cloth soaked with cool water attached to your dog's back. Some dogs love ice cubes, but these can be harmful if the dog has already overheated and is cooled too quickly by the ice.
Leave a contact note in your car. Write a note with your name, contact number, the time you left your car and which store you're in. Leave the note somewhere in your car where outsiders will see it, such as the back seat or on the dashboard. While you always want to be cautious about giving your personal information away, this could be a good way of preventing strangers from breaking into your car and/or triggering a police visit, should they believe something is wrong and your pet is in need of immediate help.
Promoted for
Quick Approval
Promoted for
All Credit Scores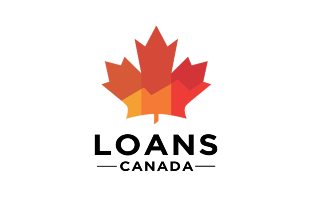 Bottom line
Dogs aren't always picky, but that doesn't mean that you shouldn't be. There are vehicles out there that can more than suit your needs and the needs of your furry friend, so take the time to find the right vehicle for both of you. After all, choosing the right car or even making your existing vehicle more dog-friendly can make your next car trip a lot easier and safer. Find out how to finance your new vehicle in our guide to car loans.
Frequently asked questions about cars for dogs