Finder is committed to editorial independence. While we receive compensation when you click links to partners, they do not influence our content.
Compare the best* almond milk
Treat your body and tastebuds to this popular dairy alternative.
Almond milk — the sweet, nutty alternative to regular milk — has surged in popularity. But in a sea of brands, which one should you choose? Don't go nuts making a decision — we've tried them all.
*How we chose the products on this list
When looking at several popular brands, we compared price, overall flavor, quality of ingredients and varieties available.
Our top almond milk picks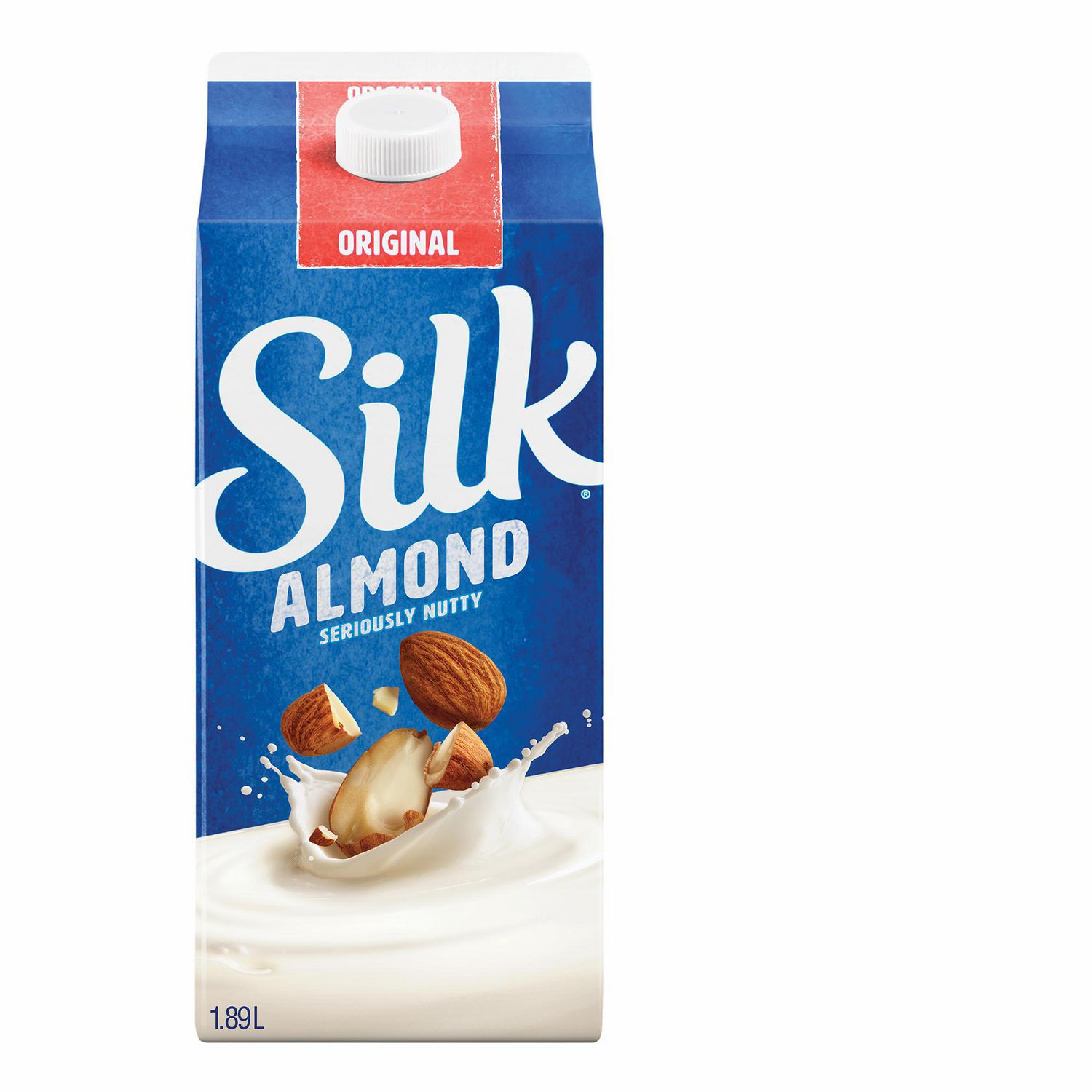 1. Silk Original Almond Milk — Best overall flavor
If you're a fan of Silk's other non-dairy milks, this one will likely be a winner. True to its name, it has a smooth, silky texture and a subtle almond flavor.
It's available in many varieties including unsweetened, original, vanilla, lite vanilla and unsweetened vanilla. You can also find almond + coconut blends and chocolate-flavored almond milk from this brand as well.
Cost per unit (1.89 L): $3.97
Calories per cup: 60
Where to buy:
Shop Now
---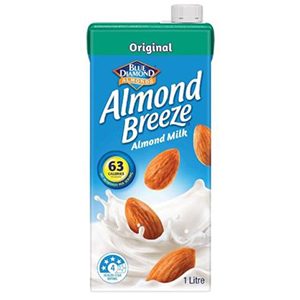 2. Blue Diamond Almond Breeze Original Almond Milk — Best in coffee or tea
Blue Diamond almond milk is a particularly creamy milk alternative — perfect for adding to a hot latte — with no cholesterol. It comes in original, vanilla, unsweetened vanilla, chocolate and a coconut milk blend.
Cost per unit (946 mL): $1.94
Calories per cup: 60
Where to buy:
Shop Now
---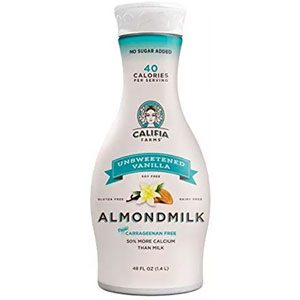 3. Califia Farms Almond Milk — Best luxurious taste
This guilt-free, nondairy choice is more expensive than some other brands, but has a sumptuous taste and texture. It comes in original, unsweetened, vanilla, chocolate, chocolate coconut and barista blend. Try their ultra-concentrated creamers as well.
Cost per unit (1.4 L): $6.97
Calories per cup: 60
Where to buy:
Shop Now
---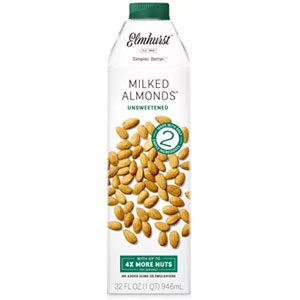 4. Elmhurst Milked Almonds — Best for a sweet tooth
Elmhurst Milked offers a line of plant-based milks, including almond, hazelnut, cashew and others. Its premium almond milk is delicious.
Cost per unit (946 mL): $7.99
Calories per cup: 130
Where to buy:
Shop Now
---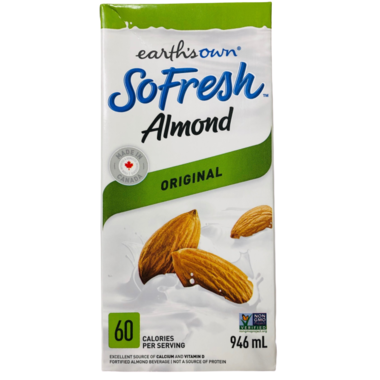 5. Earth's Own Original Almond Milk — Best for drinking directly or in smoothies
This made-in-Canada milk is a good choice if you're looking to substitute out your daily glass of cow's milk with a plant-based alternative. It's known for it's great taste and texture, and even comes in a single serve size for grab-and-go convenience.
Cost per unit (946 mL): $3.91
Calories per cup: 60
Where to buy:
Shop Now
---
Where can I buy almond milk?
Most grocery stores carry at least one brand of almond milk for you to choose from. Some stores will carry both refrigerated and nonrefrigerated options as well, so check the dry and chilled sections if you're having trouble finding it.
You can also order your almond milk online either directly from the producer or from retailers like Amazon, Walmart and Well.ca.
What are the nutritional benefits of almond milk?
Almonds themselves are a rich source of plant-based healthy fats, fibre, protein and other minerals. Almond milk is a good source of vitamin E, and is often enriched with other nutrients like calcium and vitamin D. Most brands of almond milk come in unsweetened formulas, making them a good milk alternative for anyone watching their sugar intake.
How to make your own almond milk
Almond milk is surprisingly easy to make, though by the time you buy the necessary amount of almonds, you probably won't save much money. That said, it can be a tasty homemade treat! This recipe makes approximately three cups of almond milk.
Ingredients:
220 grams of whole raw almonds
3 cups water
Directions:
Soak the almonds the night before in lukewarm water with some sea salt.
Pour boiling water over them, let it cool enough to touch and then carefully peel the skin off.
Use a blender or food processor to blend the almonds with the water.
Strain the milk in a sieve to remove the almond pieces. You can also buy special muslin bags for this at most health food stores.
Pop it in the fridge to chill, and then it's ready to drink!
Bottom line
Almond milk can be a delicious and nutritious plant-based alternative to dairy and other types of milk. Most top brands come in a variety of flavors, though some cost significantly more than others.
Compare a few brands to find your new favorite.
Frequently asked questions
Photo by Nikolai Chernichenko on Unsplash
More guides on Finder
Ask an Expert
You must be logged in to post a comment.