This article contains links to products or services from one or more of our advertisers or partners. We may receive a commission when you click or make a purchase using our site. Learn more about how we make money.
Avion credit cards
Planning your next trip? Earn flexible travel points with an Avion credit card and redeem for travel, merchandise and more.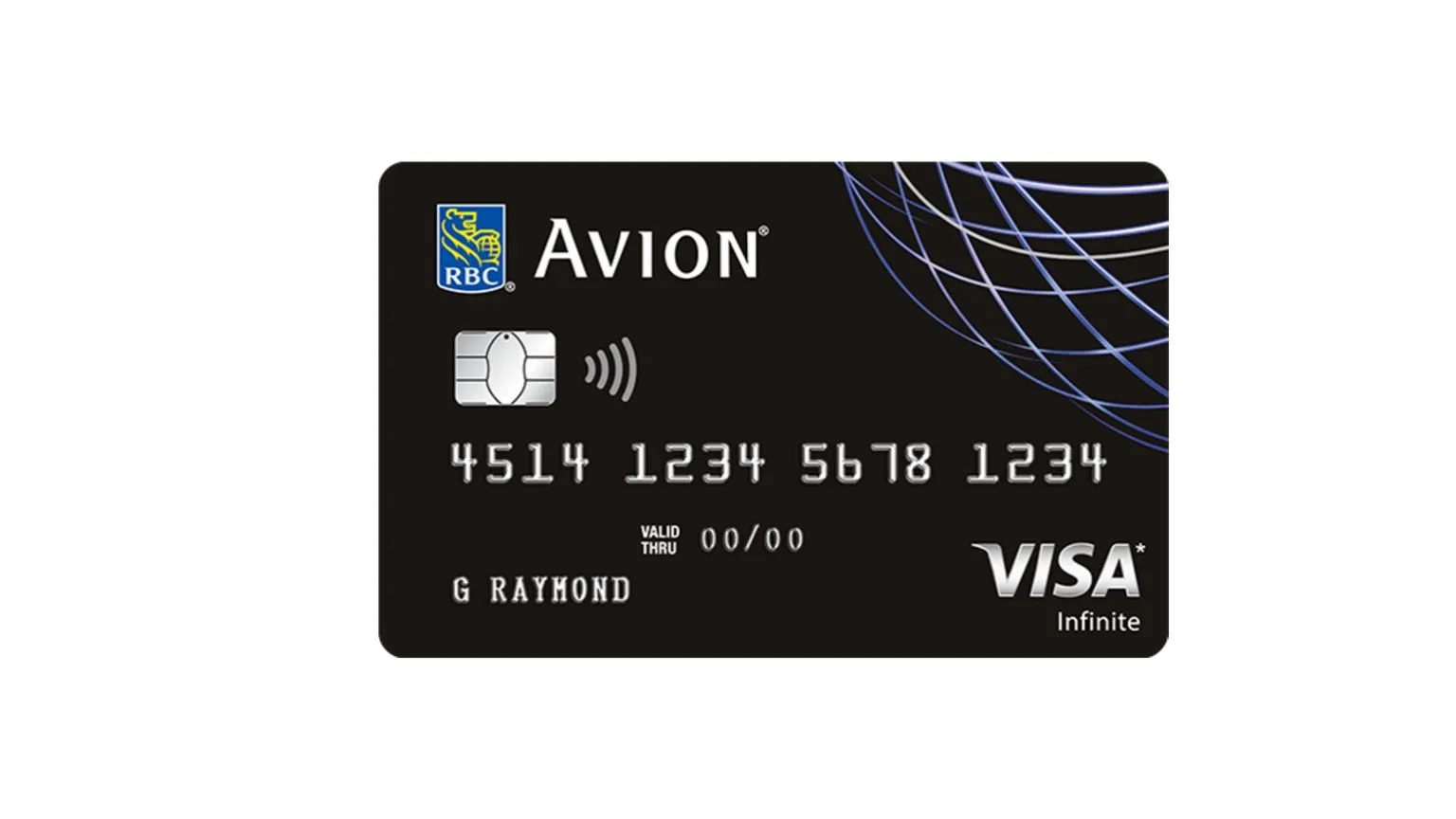 While it hasn't quite reached the heights of Aeroplan or Air Miles, Avion is an up-and-coming travel rewards program offered by RBC Royal Bank. An Avion credit card lets you earn RBC points wherever you shop and has a more flexible redemption schedule than other frequent flyer programs.
Learn more about how you can earn and redeem points quickly and easily, and compare to see which Avion credit card will get you the best deal.
How do Avion credit cards work?
An Avion credit card offers travel rewards tied exclusively to the Royal Bank of Canada (RBC). These cards aren't associated with any kind of frequent flyer membership (like Aeroplan or Air Miles), which means you won't earn bonus points for shopping with certain partners. Instead, you'll receive a flat rate for spending money on your card.
You can choose one of three cards, depending on how many points you want to earn and how much you're willing to spend on annual fees. Basic cards offer 1 RBC point for every $1 you spend, while premium cards offer 1.25 points per $1. Fees vary based on what type of card you want to apply for, with prices ranging from $120 to $399 per year.
Since Avion doesn't have a network of partners, it can take more time to earn points for every purchase you make. That said, the selling feature of Avion cards is that there are no blackout dates or seat restrictions for booking travel. Your RBC points aren't limited to travel and can be redeemed for everything from car rentals and merchandise to gift cards and charitable donations.
Deciding if an Avion credit card is the right fit for you
Before you decide on an Avion credit card, you should compare cards from several frequent flyer programs. This will help you narrow down which card best suits your specific lifestyle and spending habits. Compare the following features to get a better idea of which program to go for.
Points to dollars ratio. Aim for a card associated with the frequent flyer program that gives you the best cash for points value.
Partner companies. Select the program that partners with the companies you shop at most frequently to earn more points per dollar spent.
Points redemption. Think about which card gives you the most options for redeeming your points and look at what you can redeem them for aside from airline tickets.
Available airlines. Look at which airlines are willing to accept your points and what restrictions they might place on bookings.
How to compare Avion credit cards
If you value flexible points over the chance to earn more points on every purchase, an Avion credit card is probably a good fit for you. Compare these features to find the best fit for your needs.
Return on travel rewards. Basic cards offer 1 point for every $1 you spend while the more expensive card offers 1.25 points per $1.
Welcome offers. You'll get 15,000 points for Avion's basic cards and 25,000 when you sign up for the premium card.
Annual fee. Basic cards cost $120 per year while you'll pay $399 for the highest-level card.
Benefits. Each class of card has different benefits, with Visa Infinite cards offering the best bang for your buck.
Benefits offered for all Avion credit cards
Mobile device insurance. You'll get up to $1,500 in mobile device insurance on all cards.
Flexible points. You can convert your points to other loyalty programs including WestJet dollars and Hudson's Bay Rewards points.
Savings at Petro Canada. It's easy to link your RBC card with your Petro Canada Membership to save 3 cents per litre on fuel and earn 20% more on Petro-Points and RBC Rewards.
Optional extras. You can pay more to get optional travel insurance, roadside assistance, balance protection insurance and identity theft protection.
How to earn RBC points on your Avion credit card
You can earn RBC points on your credit card by charging eligible purchases to it. These include daily expenses (like gas, groceries and drugstore purchases) along with bill payments and one-off purchases.
You'll also receive bonus points when you first sign up for your card, although these offers can typically only be redeemed after you spend a certain amount of money in a specified time period.
Another easy way to earn points is to give additional cards to your family members so that they can rack up points on their purchases. And don't forget to link your card to your Petro Canada account to earn 20% more points when you fill up on gas or buy other products.
How to redeem your Avion points
When you're ready to redeem your points with Avion, you can sign into RBC rewards and browse the online catalogue for flights and other rewards. When you decide on what you want, you just have to make your purchase online or over the phone with an RBC customer service representative.
Flight redemptions are often the best value for redeeming your RBC points. As an added benefit, you won't have to work around any blackout dates or restrictions. This is a feature that sets Avion apart from its competitors. If you're not interested in flying, you can also use your points to purchase some of the products listed below.
What other travel rewards can I get?
Travel package. Use your points to book an all-inclusive vacation or cruise.
Hotel accommodation. Reserve your stay while you're away with everything from budget to 4-star hotels.
Car rentals. If you need a rental car, you can cash in your points for a set of wheels at your destination.
Merchandise. You can redeem your points for hundreds of products in RBC's online store, ranging from clothing and jewellery to homewares and electronics.
Gift cards. RBC has partnered with many stores to provide gift cards that you can redeem online or in person at the time of your choosing.
Bill payments. You can use your points to pay down your credit card balance or bills, or to invest in RBC's suite of financial products.
Charitable donations. If you're feeling extra generous, you can also transfer your points into a cash donation for the charity of your choice.
Bottom line
There are three main Avion cards that you can choose from to earn RBC points. Find out how to compare the cards on offer and learn how you can earn and redeem rewards to put towards travel and other purchases.
Frequently asked questions about Avion credit cards
More guides on Finder