Autozen review: Bidding site to sell your car online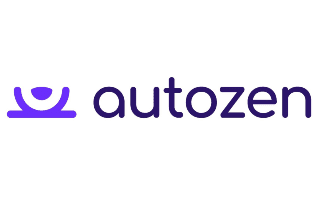 All information about Autozen has been collected independently by Finder. Finder is not connected with Autozen products, and this page is not sponsored, endorsed or administered by, or associated with, Autozen. All product names, logos, and brands have been used for identification purposes only and are property of their respective owners.
Summary
Choose the highest offer from 150+ pre-qualified buyers.
Autozen is an online marketplace that provides an easy way to sell your car. Add your car to Autozen and have it inspected by an Autozen representative on your own driveway. Receive multiple offers in a matter of days. When you're ready to sell, Autozen will pick up your car and send your payment through an e-Transfer.
However, your best offer from Autozen might not be as high as offers you could get from private buyers.
Pros
Same-day payment

No platform fees

Fast, easy application
Cons
Car age must be 2010 or newer and have less than 150,000km

Only available in select cities in Ontario (Greater Toronto Area), BC (Greater Vancouver Area), Alberta (Edmonton and Calgary)
What is Autozen?
Founded in 2020 in Vancouver, BC, Autozen offers a hassle-free way to sell your car and get a fair price for it. List your car on the Autozen site and have it inspected by an Autozen representative at your home. Receive offers from over 150 pre-qualified buyers to get the best offer. There's no cost associated with selling your car on Autozen, and you're under no obligation to proceed with any offers.
Is Autozen legitimate?
It is. Autozen is accredited by the Better Business Bureau with an A rating. Autozen's board of advisors includes previous executives from Amazon, Hootsuite, Google and EA Sports. Autozen has also been featured in the news, such as CTV News and Business Vancouver.
Where is Autozen available?
Autozen is available in select cities in Ontario, BC and Alberta, although it has plans for expansion. Below is a list of all the cities as of August 10, 2022:
Ontario: Toronto, Mississauga, North York, Brampton, Etobicoke and Scarborough.
British Columbia: Greater Vancouver Area, Kelowna, Vernon and Kamloops.
Alberta: Calgary and Edmonton
What we like about Autozen
Hassle-free. You can sell your car without ever leaving your home. You won't have to schedule test drives or deal with non-serious buyers.
Fast. Complete Autozen's online car valuation tool in under 5 minutes, and sell your car in as little as 48 hours.
Large network of buyers. Autozen has over 150 buyers and continues to grow its network.
Highest offer. Because multiple dealers are bidding for your car, you can choose the highest price.
Privacy. All offers come from Autozen only, and buyers are not permitted to contact you without Autozen's explicit approval.
No obligation. You are free to accept or decline the offer.
Same-day payment. Autozen pays you for your car when it's being picked up. You can arrange for an Interac e-Transfer or an electronic funds transfer.
No haggling. You won't have to go through the stress of negotiating with buyers.
No fees. Adding your car to Autozen's site is completely free.
Financed car is okay. If your car still has a loan on it, that's okay. Autozen will arrange the payout of your loan.
What to watch out for
Doesn't accept rebuilt status vehicles. You won't be able to sell your car on Autozen if it is a salvage car that has been fixed and certified for use again.
May not get the best price for your car. Selling a car with Autozen is far easier than selling to a private buyer, but the price you get for your car may be lower.
Alternatives to Autozen
How much will I get for my car?
The value of your car depends on several factors, such as the general trends around the make and model of your car, supply and demand in the market and the condition of your car.
Is my car eligible?
If you want to sell on Autozen's platform, your car will need to meet the following criteria:
2012 or newer. Your car must be 2012 or newer and must not be past 150,000 km.
Passes inspection. Your car will need to be inspected by an Autozen representative before it can be auctioned.
How to sell your car on Autozen
Sell your car on Autozen in a matter of days. Follow these steps when you're ready to sell:
Visit the Autozen website and fill out the online car valuation tool on the homepage.
View your estimated car value. To proceed with selling your car, click on "Start Selling My Car with Autozen".
Create your Autozen account.
Select a convenient time and place for an Autozen representative to check out your car. During this step, the Autozen representative will gather as many details as possible and take photos of your car for buyers.
If your car is inspected before 5pm, it will be ready for the next available auction. Autozen hosts auctions on Mondays, Wednesdays and Fridays.
Wait for Autozen to send you the highest bid from 150+ pre-qualified buyers. After the completion of the auction, your offer will be sent to you within an hour. You can either accept or decline this offer.
If you accept the offer, select a convenient time and place for Autozen to complete the transfer. Autozen will provide you with pre-completed transfer paperwork, remove your licence plates, pay you on the spot and deliver your car to the buyer.
Vehicles that don't receive offers are automatically listed on the next auction.
Bottom line
Autozen offers you a quick and simple way to sell your used car and get a fair price for it. However, it is only available in select cities in Canada. Before proceeding with an offer, you may wish to get quotes from multiple platforms to make sure you get the best offer.
Frequently asked questions