Finder is committed to editorial independence. While we receive compensation when you click links to partners, they do not influence our content.
Apple Boxing Day Sales 2021
Shop Apple and other tech retailers this December 26 to get your hands on the latest must-have Apple releases during Boxing Day 2020 sales.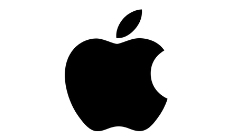 If you're hoping to get your hands on the latest Apple products this Boxing Day, you can either shop directly from Apple Canada or potentially get even better deals from Apple retailers like The Source, Best Buy and Amazon. We've done the hard work for you and rounded up the best sales offered by Apple Canada itself as well as a list of other places to shop for great deals on Apple products during Boxing Day 2020.
Latest Apple Boxing Day 2020 deals and sales on now
---
Top Apple products to get on Boxing Day 2020 in Canada
---
Where else can I get Apple Boxing Day deals?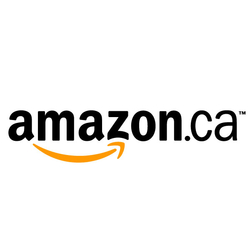 Online retail giant Amazon goes big on Boxing Day, even though it also runs its Black Friday sale just a month beforehand. Look out for big discounts on AirPods and other Apple products and even extra bargains, like free shipping, for Amazon Prime members.
Explore Amazon Boxing Day deals

Best Buy's 2020 Boxing Day sale will start on December 24 this year. This is one of the hottest places to shop on Boxing Day with awesome deals on loads of Apple products. If you change your mind about your purchases, Best Buy offers an extended returns period over the holidays. Plus, you can get free shipping on qualifying orders.
Explore Best Buy Boxing Day deals
Boxing Day 2020 is one of the biggest shopping days of the year in Canada, and we see tech retailer fave The Source offer up some of the best Boxing Day deals available. When you're bargain hunting for the latest Apple products this Boxing Day, don't miss The Source's sales. The Source has already started offering some Boxing Week sales now, so start saving now.
Explore The Source Boxing Day deals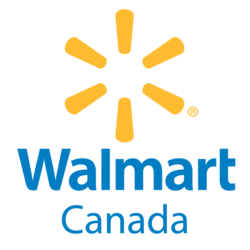 This retail giant never fails to deliver unbeatable prices on countless items, and Boxing Day 2020 is no exception. Enjoy steep discounts and sales on many Apple products and accessories. Have purchases shipped to your home or arrange for in-store pick-up.
Explore Walmart Boxing Day deals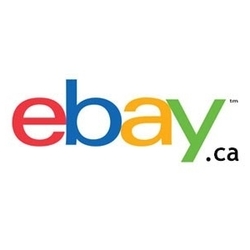 This year, eBay will be offering amazing Boxing Day 2020 deals across tons of new and used Apple products. Getting big-ticket items second hand can be a great way to save, and eBay is the perfect place to do that this Boxing Day.
---
What products does Apple sell?
When you're after the hottest tech releases, where better to shop than Apple? Pick up its latest top trending technology in iProducts including iPhones and iPads or get your hands on a MacBook Pro, Mac Pro or Mac mini. Compare the benefits of each generation of iPhone side by side to find the one tailored to what you need and want or get access to Apple TV or iTunes.
---
Shopping Apple online vs in-store on Boxing Day 2020
Shopping in-store can be stressful at the best of times, but especially during popular sales events such as Boxing Day. Prolific sales events like this see millions of shoppers flocking to the stores, all of them eager to get their hands on the hottest deals the market has to offer. If you know exactly where it is you want to shop this Boxing Day, why not do it online? You'll be able to bask in the tranquil setting of your home and browse leisurely at your own pace.
---
What will be on sale at Apple on Boxing Day 2020?
Apple is masterful when it comes to secrecy surrounding product launches and sales events. That said, we're going to have to try to guess its plans based on the discounts offered in previous Boxing Day sales. In the past, Apple cut costs on all Apple iPad 4 models as well as Apple minis. There were massive savings of up to $221! Watch this space, since we're expecting some substantial price slashes this time around too.
---
Apple delivery details
Apple offers free, contactless delivery as standard for all orders Canada-wide.
---
Returns, exchanges and refunds for Apple
Apple is offering an extended return period this 2020 holiday season, including Boxing Day. Provided your items are unused and received between November 8 and December 25, 2020, you'll have until January 8, 2021 to return the majority of items to your local store or via post at your own cost for a full refund.
---
Tips and tricks for shopping Apple sales on Boxing Day 2020
Here's everything you'll need to know to shop the sales on Apple products like a pro this year.
Set yourself a budget and stick to it! Resist the mounting temptation to buy just because it's a good deal. Look at your finances and allow yourself an affordable amount to spend when shopping the sales.
Make a list. When you're planning to shop in sales, it pays to plan ahead. Consider what you really want or need to buy. If you shop the sales without the proper preparation, you might end up buying items you don't actually want or need.
Browse in advance. If you're determined to get a great deal in the Boxing Day sales, be sure to browse prior to sale day. Pick out what you want to purchase in advance and add those items to your shopping cart. This will facilitate faster checkout on the day and probably remove the risk of what you want selling out.
Do your research. When Boxing Day hits, shoppers will see thousands of retailers announcing the details of sale exclusives. Do yourself a favour and shop about a bit. Avoid being disappointed and finding out that you could have bought your items for less elsewhere.
Subscribe to finder's newsletter. When you opt in to receiving our newsletter, we'll keep you up to date with all the need-to-know Boxing Day sales exclusives. Simply subscribe by entering your email address in the subscription box below.
---
More guides on Finder