Air Canada promo codes and seat sales for July 2020
Search for discounted flights and special offers with these Air Canada promo codes.

The country's largest carrier not only flies millions of Canadians around the world annually, it also brings some big discounts on fares within Canada, to Europe, the Caribbean, Asia and Australia. We often see deals offering 10, 15 and even 20% off fares with the airline, and whatever we can find, we'll share with you right here – plus promo codes from online travel agencies that can help you save even more off your next Air Canada flight.
Latest Air Canada promo codes and seat sales
We don't have any codes directly from Air Canada right now, but you can use the deals below toward Air Canada flights.
Air Canada's coronavirus (COVID-19) cancellation and changes policy update
As of 16 March 2020, Air Canada is allowing travellers who make new bookings and those with existing bookings to cancel their flights in exchange for a credit voucher that must be used for a flight departing before 31 December 2020.
If your departing flight is scheduled to fly out before 30 April, you are eligible to change your booking without a fee, up to two hours before your flight departs. Air Canada is giving passengers the option to fly to the same destination later in the year or to a different destination before 31 December 2020.
Don't see what you're looking for above? Compare flights from Air Canada and other airlines below:
---
Bestselling destinations from Air Canada
Vancouver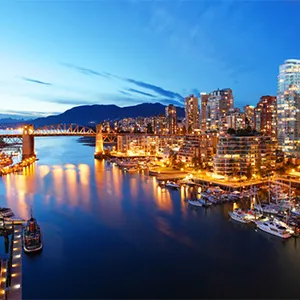 Toronto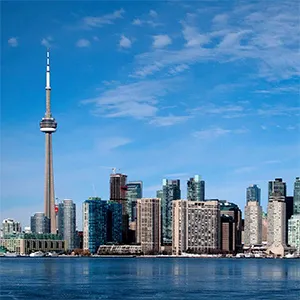 Calgary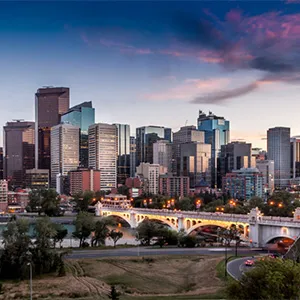 Winnipeg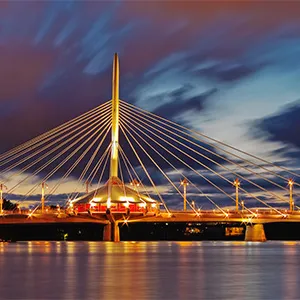 Quebec City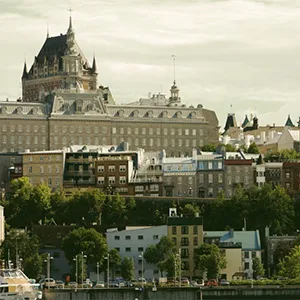 Ottawa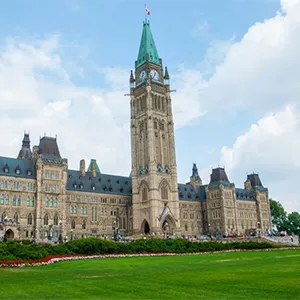 ---
Air Canada review | Pros and cons
Generous baggage allowance for long-haul fares. As a full-service airline, Air Canada has a generous baggage allowance for both checked and carry-on luggage.
Customer service. Easily get in touch with an Air Canada representative via the Canadian and US toll-free number 1-888-247-2262.
Check your flight status online. Enter your flight number for status updates on the website.
Member of Star Alliance. Frequent flyer members can earn and spend points when they travel with Air Canada and any other Star Alliance member.
Lowest price guarantee. Direct booking guarantees the best price on Air Canada flights.
Cons
Price. Air Canada is not the most cost-effective airline for domestic and international flights departing from Canada.
No baggage included on short-haul flights. Unless your Air Canada flight is part of a package, the base fares on flights within Canada, to the US and to the Caribbean do not include checked baggage and can $30 extra each way.
---
What's the Air Canada baggage allowance policy?
Long-haul baggage allowance for Air Canada: Passengers are allowed to take two pieces of luggage each into the cabin on long-haul international (for example, from Canadian airports to Europe, Asia or Australia): one standard (small suitcase size) and one personal item (such as a laptop or a handbag). Bags can weigh up to 10kg (22lb) each. Checked baggage allowances vary depending on the flight route, the length of the flight and the travel class. Most economy class tickets include one checked bag per person weighing up to 23kg (50lb). Check your ticket or use the airline's checked baggage calculator online if you're not sure.
Short-haul baggage allowance for Air Canada: The same carry-on baggage rules apply as long-haul flights, with one standard and one personal item permitted. Flights within Canada, to the US and Caribbean don't include checked bags. You can check a bag up to 23kg from $30 (exact price depends on the route).
---
Is there an Air Canada frequent flyer program?
Air Canada's Aeroplan loyalty program allows you to earn and spend points any time you travel. It's also a member of Star Alliance, which means frequent flyers can use and earn Aeroplan miles when they travel with any one of the network's 27 airline partners.
---
How do I make a booking with Air Canada?
To make a booking on Air Canada's site, use the search form to find flights then follow the booking process step by step. You will need to enter your personal details in full for your flights to confirm.
---
What forms of payment does Air Canada accept?
Air Canada gift cards and/or eCoupons
Masterpass
Visa Checkout
Paypal
WeChat Pay
Alipay
Interac/Debit
UnionPay
Visa
Mastercard
American Express
Diners Club
UATP (Universal Air Travel Plan)
---
What is the Air Canada cancellation policy?
If you booked your flight online and wish to cancel the entire booking, you can cancel your reservation online. Flights must be cancelled at least two hours before departure.
Some tickets are non-refundable, including tickets sold at promotional prices. Other ticket types may be refundable but subject to cancellation fees. Check the conditions of your ticket before booking to avoid disappointment.
Ask an Expert
You must be logged in to post a comment.