Finder is committed to editorial independence. While we receive compensation when you click links to partners, they do not influence our opinions or reviews. Learn how we make money.
Achieva Financial Review
Earn high interest and save on monthly fees when you sign up for a savings account or GIC with this industry-leading digital bank.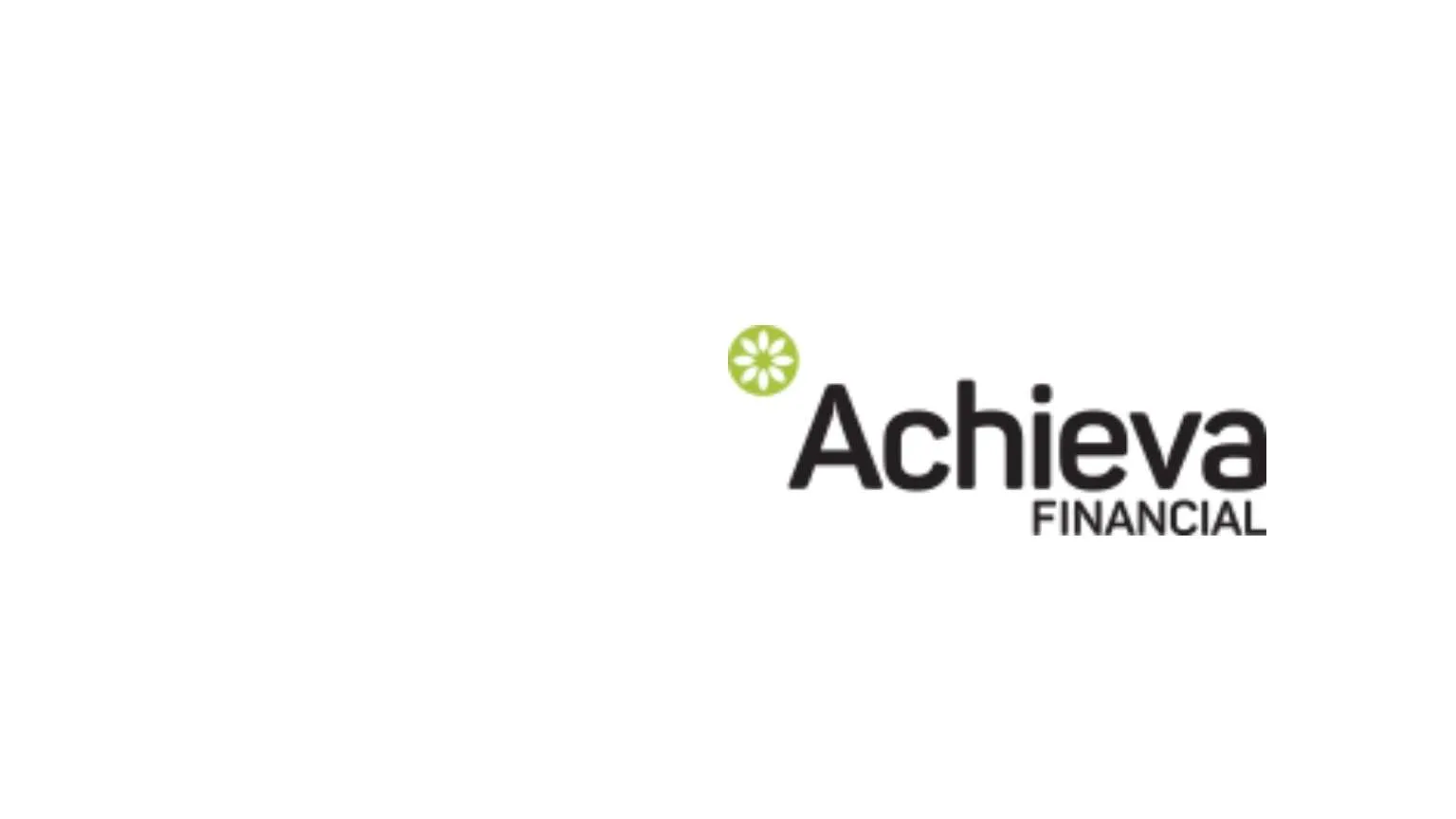 Achieva Financial is a well-known digital bank in Canada that offers some of the best interest rates in the country. It's easy to sign up for an account or a guaranteed investment certificate (GIC) with the click of a mouse. Find out more about the rates and services that Achieva Financial offers, and learn whether this bank is the right fit for your financial needs.
What is Achieva Financial?
Achieva Financial is one of the oldest digital banking providers in the country (launched in 1998). It was opened as a division of the Cambrian Credit Union, based out of Manitoba. This means that Achieva Financial isn't a standalone company but operates in tandem with Cambrian as its "digital deposits" arm.
Cambrian Credit Union is a well-respected institution that's been around since 1959. It's based in Winnipeg and is protected by the Deposit Guarantee Corporation of Manitoba. This means that any deposit you make with Achieva Financial will be insured without limit. Just keep in mind that you can't deal with any of your Achieva Financial business through a Cambrian Credit Union branch since they operate as separate entities.
How does Achieva Financial work?
Achieva Financial works just like a bank except it carries out all of its business online. This means it can offer higher interest rates and no monthly account fees since it doesn't have to pay as many overhead or personnel costs. It also means you won't be able to go into a branch in-person to do your banking.
Another bonus that sets Achieva Financial apart from other digital banks is that it allows you to access your money using a debit card. It also offers a referral program that lets you earn up to $100 per year for getting your friends and family on board with an account.
What financial products does Achieva Financial offer?
Achieva Financial offers short- and long-term savings options. You can open a regular high-interest savings account if you don't want to lock your money away for an extended period of time. You can also sign up for a guaranteed investment certificate (GIC) if you want to earn a high interest rate on your savings. Both types of investments can be held as registered TFSAs, RRSPs or RRIFs (or as non-registered cash accounts).
Achieva Financial savings accounts
You can earn a decent return on Achieva Financial's line of registered and non-registered savings accounts. These accounts come with no monthly fees and no minimum balance requirements. Your savings will be accessible to you at all times – all you need to do is withdraw your funds with an Achieva Financial debit card or transfer money out of your account electronically.
You'll get one free "debit" from your account each month in the form of an ATM withdrawal, Interac transfer, bill payment or pre-authorized debit. From there, you'll have to pay $1 for every additional transaction on your account. Achieva Financial will also pay you $1 per month to opt for digital bank statements instead of paper copies.
Guaranteed investment certificates
GICs come with interest rates as high as 2.15% for a 5 year term, which is high by industry standards. You can choose to lock your money away from one to five years, depending on your preferences.
You'll just want to think carefully about how long you can part with your money since GICs aren't redeemable before they mature. This is especially important since the minimum deposit for an Achieva Financial GIC is $1,000, which can be a lot of money to lose access to in case of an emergency.
Length of term

GIC rates

1 year

1.9%

2 year

1.95%

3 year

2%

4 year

2.1%

5 year

2.15%

*These rates are subject to change – you can find Achieva Financial's current GIC rates here.
Is Achieva Financial safe?
Achieva Financial is very safe because it's backed by the financial power of the Cambrian Credit Union. This is the third-largest credit union in Manitoba, and it's been around for over 60 years. This means it's well-versed in protecting its customers' personal and financial information at all times.
It's also insured by the Deposit Guarantee Corporation of Manitoba, which means any money you put into your account will be protected without limit if either Achieva Financial or Cambrian run into financial problems or become insolvent.
Pros and cons
Pros
Easy application. You can open an account in a matter of minutes using Achieva Financial's simple online application.
No monthly fees. There are no monthly fees on any of Achieva Financial's savings accounts or GICs.
Competitive interest rates. You'll get some of the highest interest rates when you sign up to start saving.
No minimum balances. You won't have to keep a minimum balance in your account to qualify for benefits.
Deposit insurance. Any deposit you make will be protected without limit by the Deposit Guarantee Corporation of Manitoba.
Friend referrals. You can earn up to $100 per year by referring friends and family to the program
Mobile app. You can check your account balances and make transfers using your mobile phone.
Cons
Minimum deposit requirement for GICs. You'll have to make a minimum deposit of $1,000 if you want to put money into a GIC.
Fees for debits. You'll have to pay a $1 fee every time you withdraw money from an ATM, send an Interac transfer or pay bills from your account.
Additional fees. There's a long list of additional fees you'll have to pay for a number of Achieva Financial's services.
No physical locations. You won't be able to visit Achieva Financial in person to deal with any issues you might have with your account.
How does the Achieva Financial mobile app work?
Achieva Financial is one of the first financial institutions to offer account opening services using its mobile app. You can easily download it from Google Play or the Apple Store, and fill out your application for a new account using its mobile application form. Then you just need to verify your ID and load funds into your account. You can also use the app to manage your deposits and transfer funds in and out of your account.
How can I open an account?
Eligibility requirements
To open an account with Achieva Financial, you'll need to meet a couple of requirements:
Be at least 18 years of age
Have a bank account at another Canadian financial institution
Have a valid social insurance number (SIN)
Have a valid email address
How can I apply?
You can apply for a savings account with Achieva Financial using its easy online application. Just follow these steps to get started:
Navigate to the Achieva Financial website to start your application.
Complete the application, which includes providing your name, email address, social insurance number and birth date.
Verify your ID and deposit funds into your account.
How can I get in touch with customer service?
Achieva Financial's customer service team is readily available throughout the day to help you with your account. You can contact a customer service representative at 1-877-224-4382. The hours of operation are 8am to 6pm CST (Monday to Friday). You can also send an email to info@achieva.mb.ca at any time of day or night.
Bottom line
Achieva Financial provides reputable digital banking services with some of the best interest rates in Canada on savings deposits. These include registered and non-registered savings accounts and GICs. Learn what you need to become a member of Achieva Financial, and apply online today to get started.
Frequently asked questions