5 big reasons you might need a digital bank for money transfers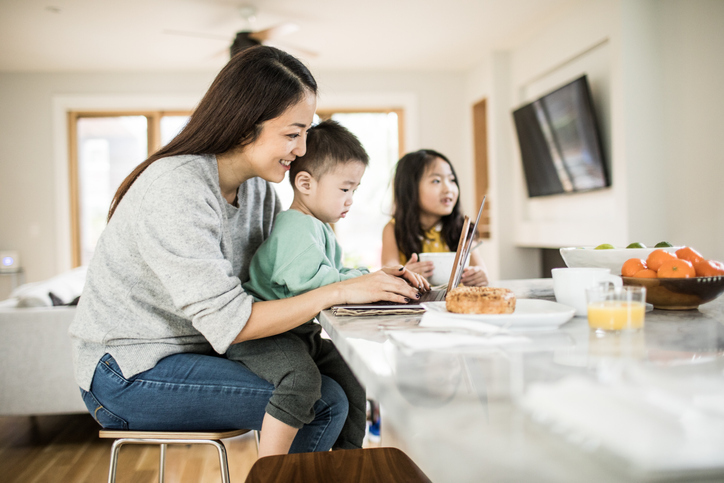 Find out how sending money through a digital bank instead of a dedicated money transfer service can land you a better deal.
Digital banks have launched on the financial scene as an alternative to dedicated money transfer services such as Western Union and MoneyGram. But do digital banks really offer an easier, cheaper or faster way to send money to businesses and loved ones abroad? Turns out, they may offer all that and more.
This guide is sponsored by
Simplii Financial Global Money Transfer
TM
, the no-fee international remittance service that allows clients to send money to over 120 countries. New clients can earn up to $500
†‡
with their first global money transfer.
Learn more
.
Price
Cost might be the most important criteria to you, as fees or a weak exchange rate can eat into the amount that ends up being sent. Low fees and strong rates can keep more money in the pockets of your loved ones.
Digital banks
Many digital banks advertise convenient ways to send money from your account, though the standouts will offer exchange rates that rival the big-name transfer specialists.
Simplii Financial is a full-service digital bank that offers competitive rates along with $0 fees and even cashback rewards when you pay for a money transfer with Simplii's branded credit card. Other popular digital banks in Canada work with Wise (formerly TransferWise) to initiate your transfer, though as middlemen, they tend to charge a fee for the convenience.
Money transfer services
Brands such as Western Union and MoneyGram can beat the rates you'll find at your local bank, but high fees for convenient options can chip away at your transfer. For instance, fees are often higher if you pay through a bank transfer or credit card. You'll also pay more to expedite the delivery of your money.
Delivery options
Deciding between a digital bank or money transfer service may come down to how your loved ones will pick up the cash.
Digital banks
Digital banks outshine money specialists when it comes to bank-to-bank transfers, which are a safe way to send money without in-person contact. Direct bank account deposits also reduce the number of parties involved along the way, potentially saving you the service fee charged by Western Union or MoneyGram.
Money transfer services
If your loved ones don't have a bank account and require more flexible delivery options – such as an in-person cash pickup, delivery to a digital wallet or direct payment of an international bill — a money transfer specialist is the way to go. But beware of higher fees and weaker exchange rates than a digital or even traditional bank.
Rule of thumb: The fewer stops your transfer makes on the way to your recipient, the more money that typically arrives.
Sending options
If you're like us, you use your phone to get your news, order delivery and hail ride shares. You can also use it to send money to your loved ones in minutes via digital banks and money transfer services. The difference comes down to flexibility.
Digital banks
As with delivery options, options for funding your money transfer through a digital bank tend to be limited to your bank account. Yet banks such as Simplii Financial, Alterna Bank and Tangerine keep your financial transactions within the one service, which means you'll know exactly who to call if you have questions along the way.
Money transfer services
The structure of dedicated money transfer services means they can offer more funding options than a digital bank. Most support cash payments at local storefronts and agent locations as well as payments via mobile wallets and credit cards, which can help if your funds aren't readily available.
Banking options beyond money transfers
When you segment a process into one-off transfers, it's harder to offer perks and rewards for customer loyalty. Many digital banks bundle multiple financial services to help you manage, grow and move your money.
Digital banks
In addition to money transfer services, look for a digital bank that maximizes your balance through everyday banking perks.
With Simplii Financial, new clients can earn up to $500†‡ on their first international money transfer. This is how it breaks down:
Earn $200 when you open a free Simplii Financial No Fee Chequing Account, plus:
Earn up to $300 cashback when you send your first transfer using promo code GMTEVENT
Money transfer services
There's nothing wrong with bouncing among money transfer services for the best deal, but you'll be hard-pressed to rack up enough loyalty points for rewards.
Take advantage of big names in the digital world to get the most out of your transfers:
Wise offers multicurrency accounts that can simplify international travel, converting and storing more than 55 currencies while transferring money at the mid-market rate
PayPal helps you pay for online purchases, send money between PayPal accounts and receive payments from friends, businesses and platforms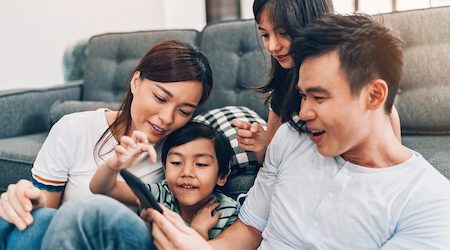 SPONSORED: Mobile money transfers provide an easy, low-cost and contactless way to send money to loved ones overseas.
Read more…
Mobile apps
The prevalence of smartphones – not to mention a global pandemic – has made mobile apps a convenient financial go-to for tracking money, buying and splurging, getting help and more. So how exactly do digital banks stack up against money transfer services when it comes to on-the-go access?
Digital banks
Digital banks almost always support a mobile app, often delivering a far better experience than visiting from your desktop. Some digital banking apps, such as Simplii Financial and Tangerine, allow you to check your balance, contact customer service and even transfer money between accounts.
Money transfer services
Just like digital banks, money transfer service apps shine when they offer more features than you'd get through online or in-person service. But if you need to clear up space on your phone, you're more likely to delete a money transfer service app than a digital banking app.
So which is the better deal: Digital banks or dedicated money transfer services?
Digital banks are becoming an increasingly competitive alternative to dedicated money transfer services. While digital banks may not offer as many transfer options as dedicated money transfer services, you can still send funds conveniently and cost-effectively. Plus, you may be able to get special deals on other financial products and services when you choose to transfer through a digital bank.
Discovering the best way to send money to loved ones abroad can be time-consuming and costly, but you can learn more about sending money abroad with our A-Z listing of country-specific money transfer guides.
SPONSORED: Fee-free services and special offers can help you save on your next international money transfer.
Read more…
†‡ Conditions apply. Limited time offers. Must complete eligible activities.