Finder is committed to editorial independence. While we receive compensation when you click links to partners, they do not influence our content.
What to do if you've bought a lemon car
Just bought a car only to find it needs repairs? You might be covered under lemon laws.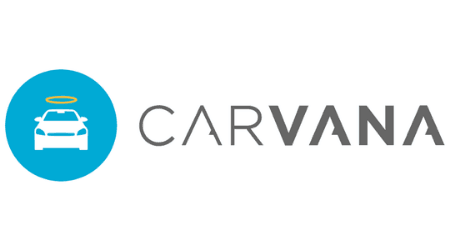 Most credit types welcome
45-day preapproval
Seven-day guarantee
See your rate
The last thing you want after buying a new car is to find out it's a dud. But if it happens, you may not be responsible for paying for repairs and replacements. Know your consumer rights to make the most of a bad situation.
First off, what qualifies as a lemon car?
A lemon car is typically a new vehicle — though some state laws cover used vehicles — that has at least one manufacturing defect that severely impacts the safety or function of the car. Different states have different laws that specifically define what a lemon is, but in general, it's a car that's been repaired multiple times and still fails to work properly.
A quick overview of lemon laws
Lemon laws vary by state, but nearly all have two requirements based on the Magnuson-Moss Warranty Act, which governs all warranties. If your car meets the following criteria, you have a right to obtain a refund or replacement car.
Vehicle has a substantial defect
A substantial defect is loosely defined as an issue that impedes the actual function of your vehicle, like faulty brakes or broken seat belts. The defect must occur during the warranty period, and it must be traced back to the manufacturer and assembly of the vehicle. In other words, a lemon law won't cover a part that was broken due to owner negligence.
Vehicle underwent a reasonable number of attempted repairs
Once you're aware of a defect, the manufacturer must give you "a reasonable amount of repairs." This is another loosely defined term in lemon laws. For some issues — like faulty brakes — a reasonable amount of repairs can be as few as one. For others, it can be three or more within a 12-month period. It all depends on what the issue is and what measures need to be taken to fix it. But if an issue persists after repairs, your car may qualify as a lemon.
Be on the lookout for arbitration clauses
Most dealerships and manufacturers work an arbitration clause into your contract when you buy a car. These state that any disputes you may have with a company must be settled through arbitration, which means settling your dispute through a third party — not in court. Before signing any documentation, look for the arbitration clause and read it carefully. You may have a chance to opt out of it within the first few months of ownership. But if you don't, it will be considered legally binding.
If you do have to go through arbitration because of a lemon car, try to opt for your state's consumer protection agency as the third party, rather than a private arbitrator or the manufacturer's arbitration team. The arbitrator — or arbitration panel, in some cases — will analyze the situation and determine what solution will best suit both parties.
If you're not happy with the arbitration ruling, you can appeal it. However, this requires hiring an attorney and providing lots of documentation. The process can be long and expensive, so determine if it's worth your time and money before pursuing a lawsuit against the company.
What should I do if I think I bought a lemon car?
The key to getting a refund or replacement vehicle for your lemon car is keeping track of every issue and repair that takes place. Follow these steps if you suspect your car may be defective:
Note the issue you're experiencing and check your warranty documents to see if they're covered.
Look up the laws in your state. Resources like the Better Business Bureau (BBB) Auto Line and the National Consumer Law Center (NCLC) guide to lemon laws may be helpful.
Report your problems to the dealership and manufacturer.
Document everything, including repairs done by the dealer and manufacturer.
Write to the manufacturer to start the buyback process if repairs fail to fix the defect.
Contact a lawyer if problems continue to persist or the buyback process is stalled by the dealership or manufacturer.
Why should I report my problems to the dealership?
You should report any issues to both your dealership and manufacturer so that it alerts them to the problem and gives them a chance to repair or fix the defect. It also shows that you've taken action to deal with a problem — which may be important if problems persist, the manufacturer doesn't abide by its warranty or the dealership doesn't abide by its service contract.
What are some common defects associated with lemon cars?
Some parts of cars are more prone to issues than others, including in-car technology, electronics and the engine. If you really don't want to run the risk of having trouble with your new car, you can keep things simple by avoiding overly high-tech models.
Car problems can also encompass issues not disclosed by the seller. Even if your state doesn't extend lemon law protections to used cars, keep these common issues in mind to avoid buying a lemon:
Undisclosed damage. Dealerships and private sellers don't always disclose previous accident damage, and sometimes repairs are strictly cosmetic. This can have a significant impact on if you'll need to make unexpected repairs shortly after buying a used car. Run a VIN check to check the vehicle's history and avoid any surprises.
Odometer fraud. There have been cases of dealerships and private sellers adjusting the odometer to make it look like the car is less used than it actually is. Compare the odometer against the car's service record and check for inconsistencies between the odometer and the car's wear and tear. If you think your car's odometer may have been adjusted, look into your consumer rights under the Federal Odometer Act.
Missing documentation. Your dealership or seller must provide service records and other documentation when you purchase a vehicle. Make sure all of it's correct and that it's all there. If not, you could be missing a crucial piece of information that shows your car may be a lemon.
Are repairs to lemon cars free?
If the defects are due to faults during the production or assembly of your car, they're likely covered under your warranty. Most warranties typically cover the cost of parts and labor needed to repair a defect caused by the manufacturer. Document all repairs carefully, and don't be afraid to keep bringing your car back if you discover more problems. It's the manufacturer's responsibility to make sure you have a safe and reliable car — but in some cases, you may be required to front some of the cost yourself or pay for your own transportation while your car is being repaired.
How can I file a consumer complaint?
If your dealership or manufacturer fails to satisfy you after you've bought a lemon car, you should take steps to file an official complaint with the National Highway Traffic Safety Administration (NHTSA). Have your email address, vehicle identification number (VIN) and the vehicle's make, model and year ready. Then follow the instructions on the complaint form, supplying documentation of the defect where required.
You may also want to consider filing a complaint with trusted consumer websites like the BBB or Trustpilot. While you may not get a personalized response from the dealership or manufacturer, you can help others avoid the same problems you've had by making them aware of potential issues.
Bottom line
Depending on the laws of your state, your new or used car that's had multiple repairs only to have issues persist may be considered a lemon. Be sure to document every defect and repair, and don't wait until the last minute: The sooner your report an issue, the sooner it can be dealt with under your warranty.
Finally get rid of your lemon and ready to buy a new car? Check out our guide to car loans to compare your financing options.
Frequently asked questions
More guides on Finder