Finder is committed to editorial independence. While we receive compensation when you click links to partners, they do not influence our content.
Where to buy toilet paper online
The top places to stock up based on pricing and availability.
Toilet paper has been flying off the shelves faster than it can be restocked. We've rounded up the top sites where this household essential is currently in stock. These options were last verified on December 7, 2020. However, availability may vary by location.
Shop in-stock toilet paper now
Top sites to buy toilet paper online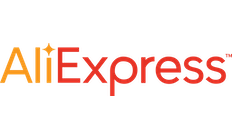 AliExpress
Don't miss this global marketplace for must-have items.
Can't find toilet paper and other essentials elsewhere? AliExpress connects third-party sellers and buyers from around the globe to help you find exactly what you're looking for. Note that delivery times may be delayed, depending on the seller.
Quill.com
Plenty of commercial sizes available.
Buy in bulk from this office supply store to save — and worry about restocking less frequently.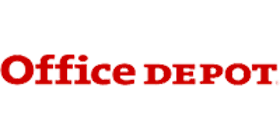 Office Depot
Shop bulk paper products for the home or office.
Don't forget that you can often find a deal on toilet paper at office supply stores like Office Depot. Large commercial rolls are available, as well as regular-sized rolls.
Zoro
Get more bang for your buck with bulk, coreless toilet paper.
This online PPE and office supply provider currently has in-stock toilet paper in bulk rolls to help you save.
Amazon
Easily buy in bulk and save.
As expected, Amazon offers a huge selection of major brands and also sustainable options like bamboo toilet paper. Prime members enjoy free two-day shipping on most orders. Or place a Prime Pantry order and get free shipping when you spend $35 or more.
If you can't find your usual brand at Amazon, check out its selection of novelty toilet paper featuring political figures like President Trump and former President Barack Obama.
Can't find toilet paper? Where else to shop
Don't overlook your corner gas station mart, convenience store or dollar store to find supplies like toilet paper. While major retailers restock, you may be able to find a few rolls at an often-overlooked local store.
And if you're willing to make the trip, toilet paper may be unavailable for shipping but available in-store at retailers like Walmart and Target.
Toilet paper alternatives
Toilet paper shortages are leaving many Americans looking for alternatives. Consider these top choices:
Bidets and bidet attachments. There's been a surge in the popularity of bidets and bidet attachments since the COVID-19 outbreak, as panic-buying left toilet paper shelves empty. Bidet attachments are easy to install yourself and can be just as effective as toilet paper.
Flushable wipes and baby wipes. If you can find flushable toilet wipes, these can work just as well. Baby wipes are another viable option, but throw them away instead of flushing them.
Reusable toilet paper. Many people have taken to making their own reusable toilet paper out of old T-shirts, socks or rags. Lots of video DIY tutorials have even surfaced online to help get you started.
Other paper products. In a pinch, you can always use things like tissues, napkins and paper towels if they're available. Just don't flush these items down the toilet.
How to choose your toilet paper
Lost in a sea of terms like plies and quilted? We broke down toilet paper jargon so you know exactly what you're buying.
1-ply toilet paper: This roll is made from one layer of paper per piece. It's the cheapest option and is less thick than higher plies.
2-ply toilet paper: Designed with two layers of paper per piece, 2-ply toilet paper tends to be a popular household choice and rings in a couple dollars more expensive than 1-ply.
Quilted toilet paper: Made with a soft, thick design, quilted toilet paper is a solid choice for sensitive skin.
Eco-friendly toilet paper: If a toilet paper roll is marked "eco-friendly," that typically means it has been made with recycled paper or bamboo. While these products may be a little pricier, they're a more sustainable option.
Does your company belong in this list?
More guides on Finder