Finder is committed to editorial independence. While we receive compensation when you click links to partners, they do not influence our content.
Where to buy tissues online
From bulk stacks to pocket-friendly packs, these stores will have you sniffle-free in no time.
Whether it's winter or hay fever season, tissues are an essential item to have both around the house and on the go. If you're looking to stock up, it can often be cheaper to buy boxes online.
We've rounded up a list of reliable retailers offering a variety of tissue options at competitive prices. Most also have free shipping offers, helping you save a few extra bucks.
Top sites to buy tissues online
Walmart
Buy in bulk or shop one-by-one.
Walmart offers a range of tissue options available on its website, including multi- and single packs. Plus, there are lots of ways to save here, including regular sales and free shipping offers.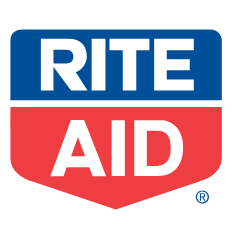 Rite Aid
Grab tissues, cold medicine and more in the same place.
Rite Aid offers a large selection of facial tissues of all brand and sizes — often at some of the best prices out there.
Free shipping over $34.99
Our top picks
Are there any eco-friendly tissue options?
Yes. When looking for environmentally friendly tissues, weigh three main points:
Bleaching process. To make your tissues white, manufacturers use a range of chemicals you may not want on your face. Look for tissues marked totally chlorine free (TCF) or processed chlorine-free (PCF).
Postconsumer recycled content. Green tissues save postconsumer fibers from the landfill. Look for packages with a high recycled content.
Green Seal certified. A global nonprofit, Green Seal applies to more than 500 product categories at least 25 standards across toxicity limits, waste reduction, water and energy use and more. Look for the Green Seal on your tissue pack.
Facial tissue thickness and types
Some tissues are enhanced with scents, lotions or cooling agents to help soothe irritated skin. If you have allergies or sensitive skin, you may want to choose a standard tissue without any additives. Read the box carefully before deciding on a product.
Tissues also come in varying levels of thickness. One-ply options are often cheapest, but can be more abrasive and generally less effective. The more plies your tissue has, the softer and more absorbent it's likely to be.