Finder is committed to editorial independence. While we receive compensation when you click links to partners, they do not influence our content.
Where to buy tires online
Turns out, tire shopping can actually be easy. Save time and money buying online.
If your local shop doesn't stock the tires you want, take to the Internet. Shopping online can eliminate the hassle, time and, in many cases, added markup that comes with in-store tire sales — you can even have them sent directly to an installer. We highlight some of the top online tire providers to help you navigate your options and snag the best deal out there.
Top online stores for tires
Pep boys
Get one year of free roadside assistance and a 90-day price match guarantee with all tire and installation purchases.
With more than a million tires in stock, Pep Boys gives you the premium selection you want without having to track down what you need from local shops. All installed tire purchases come with a free year of 24/7 roadside assistance, which includes towing, lockout services, fuel delivery and more. You'll also have access to exclusive online instant savings when you shop from the comfort of your home.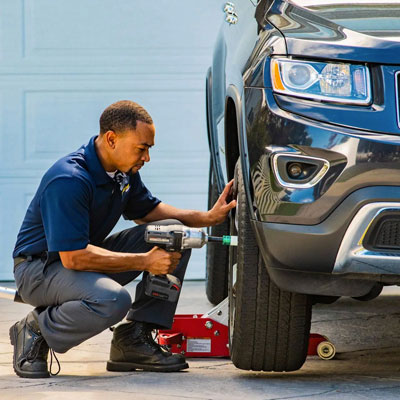 Goodyear Tires
Cash in on exclusive rebates when you shop online.
You could earn a cash-back rebate on select sets of tires purchased online. Goodyear also offers a price match guarantee, so if you find a lower price from any other online retailer, call customer support to save more. When you find the tires you love, conveniently book your installation at checkout.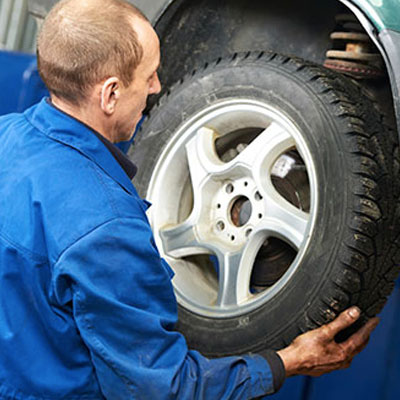 TireBuyer
Choose from an enormous selection of tires, save money and get fast, hassle-free service.
Tirebuyer.com stocks over four million tires for your car, truck, trailer, boat, camper and more. If you're looking to get quality, name-brand, affordable tires, check out this company's many online rebate. Your tires can be delivered as quickly as that same day to a local installer.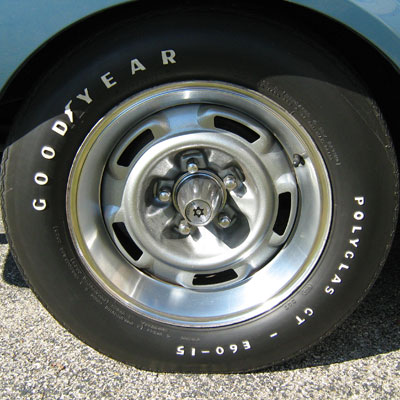 Bestusedtires.com
Save hundreds when you buy used tires online.
Buying new tires can be expensive, and can set you hundreds of dollars. If you're looking to save as much as possible on a new-to-you set of tires, shopping used online could be the way to go. Bestusedtires.com offers free shipping, a 90-day money-back guarantee and price matching perks.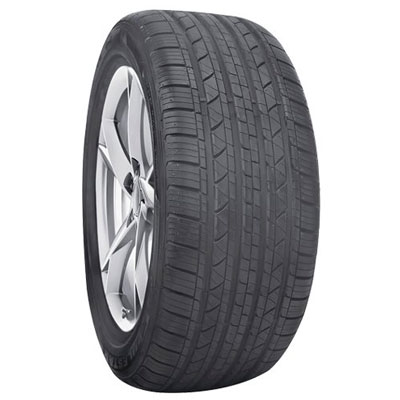 Amazon
Your go-to hub for online shopping also stocks tires and wheels.
If you're a true blue Amazon customer, shopping for tires with this online giant could be a no-brainer. You'll find a tire selection table to help you find the exact tires you need. Then, filter by brand, compare prices and read reviews before placing your order. If you have Amazon Prime or an Amazon credit card, you'll get all the perks that come along with them on your tire purchase.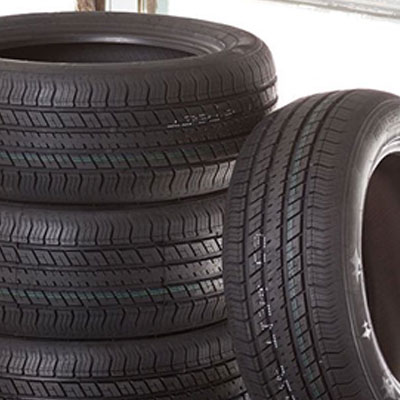 Walmart
Find low prices on your favorite tire brands.
This retail giant's everyday low prices extend to its tire section. Find great deals on your favorite name-brand tires, plus enjoy free shipping to your home or local store.
When should I buy new tires?
Most tires are built to last 25,000 to 50,000 miles, on average. To see if it's time to buy new tires, do the penny test on your existing ones using these steps:
Grab any penny.
Insert the penny into the groove of your tire treads with President Lincoln's head facing down.
If the tread does not cover any part of Lincoln's head, it's time for new tires.
As tempting as it may be to put off buying new tires, driving with worn tread can be dangerous and costly. Tread helps your car manage in wet or icy conditions, keeping your car from slipping. And if your tires are not wearing evenly, continuing to drive on them could throw your car out of alignment causing other issues.
Should I take my car to a garage to get tires changed?
There are several advantages to taking your car to the shop to have new tires installed:
If you order your tires online with an installation, you can usually get a deal.
Tires ordered online can typically be shipped to the shop for free.
New tires need to be balanced and aligned. The shop can do this when they put them on, saving you a trip.
However, if you're car savvy and want to install the tires yourself, most online tire stores ship to your doorstep. Watch out for shipping charges, though — some retailers only offer free shipping when they're headed to the shop.
Should I buy snow tires?
If you live in an area with harsh winters, it's a good idea to buy snow tires to help you maneuver in the snow and ice. If you live in a temperate climate, all-season tires may be fine year-round.
Snow tires have enhanced treads and are made with softer rubber for better gripping in both wet and dry winter conditions.
When should I get my tires changed for the winter?
All-season tires start to lose their grip when temperatures drop below about 45°F. Switch to winter tires before temperatures are consistently below this temperature.
How long do new tires last?
New tires should last an average of 50,000 miles. This number can vary based on the type and quality of the tire, what kind of vehicle you drive, weather and other factors.
How do I find my tire size?
Your tire size is located on your existing tires. You should also be able to find this information in your vehicle's owner's manual.
Look on the sidewall of your current tires. You'll see a string of letters and/or numbers that looks something like this: P215/65 R15. In this example:
The P indicates a passenger car.
215 is the width of the tire.
65 is the aspect ratio.
The R indicates a radial tire.
15 is the wheel diameter.
Once the weather heat back up above 45°F in the spring, go back to all-season tires.
What are the pros and cons of buying tires online?
Pros
Larger selection than what's available in most shops.
Exclusive online savings.
Free shipping directly to your local shop for installation.
Added perks like free roadside assistance from Pep Boys.
Cons
You might have to pay for shipping if you want the tires delivered to your home.
Compare best online stores to buy tires
| Store name | Shipping cost | Shipping time | Shop |
| --- | --- | --- | --- |
| Pep Boys | Free on orders of $50+ | 5–7 business days | Shop |
| Goodyear Tires | Free – only available to a local store | 1–2 days | Shop |
| TireBuyer.com | Free – only available to a local store | 1–2 days | |
| Bestusedtires.com | Free to continental US | 1–6 business days | Shop |
| Amazon | Free on orders of $25+ | 4–6 business days | Shop |
| Walmart | Free | 4–8 business days | Shop |
| SimpleTire | Free to continental US | 2–4 business days | |
Bottom line
Buying tires online often means you get a much larger selection and the potential to save money with mail-in rebates and exclusive online deals. Compare online tire providers to find a tire size and type in your budget that'll ship to a convenient shop or even your doorstep.
Frequently asked questions
Top automotive deals and coupons
Image: Shutterstock
More guides on Finder