Finder is committed to editorial independence. While we receive compensation when you click links to partners, they do not influence our content.
Top sites to buy thermometers online
Get an accurate reading of your family's health at home.
Want to keep your and your family's health in check? A thermometer is a handy at-home tool to help you monitor your health — especially when fever erupts in the middle of the night.
Narrow down the range of thermometer types out there to get the best for your needs delivered right to your doorstep.
Where to buy a thermometer online
Chewy
Find thermometers for your pets or yourself.
Pet stores like Chewy.com typically stock thermometers that can be used for pets and humans alike. Just be sure to label each thermometer so you're not sharing one with Fido.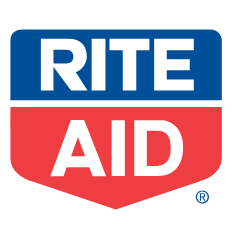 Rite Aid
Your one-stop-shop for first-aid supplies at a competitive price.
Rite Aid stocks a small selection of thermometers, as well as many other first-aid essentials to have in your home — and you can usually snag a great deal here.
Free shipping over $34.99
Which type of thermometer is right for my needs?
New types of thermometers are now available to the public to more easily and accurately determine body temperature, even for little ones who may not sit still:
Forehead thermometers. Also called infrared thermometers, these take a heat reading of your temporal artery, found in your forehead. Offering a way to take your temperature with a quick swipe, especially helpful for gauging the temps of babies, experts say that readings aren't as reliable as digital thermometers.
Digital thermometers. Considered the most accurate way to take your temperature, these tools are more invasive than forehead thermometers, with readings taken from under the tongue, under the armpit or in the rectum.
Electronic ear thermometers. Like forehead thermometers, this type also relies on infrared technology and is easier to use on wary small children. They can be pricey, however, and readings aren't often as accurate as digital thermometers, especially if there's a lot of wax in the ear.
Plastic strip thermometers. Old-school strips can help you detect a fever in a pinch when applied to the forehead. But they don't provide exact readings.
Pacifier thermometers. Designed for little ones up to 6 months, these thermometers can help you gauge the temperature of even sleeping babies who are used to pacifiers. They require at least 5 minutes in the mouth, however. And as with other easy methods, this one's not as accurate as the gold standard: digital thermometers.
Pet thermometers. You'll find many thermometers marketed to pet owners. But many are simply modified variations of the everyday digital thermometers we humans use, making it easy to toss an extra in your next order for keeping tabs on your furry friend.
What about old-fashioned mercury thermometers?
It's likely your grandparents still have one or two of these inexpensive thermometers in their medicine cabinet or first-aid kid. But medical professionals and other experts no longer recommend the use of this type of thermometer due to breakage that can result in broken glass and the leaking of toxic liquid mercury.
Search for hazardous waste disposal sites near you to properly dispose of a mercury thermometer.
Can I use my smartphone as a thermometer?
Yes, with the right app and device. Some phones are equipped with ambient sensors that make downloading a fingerprint thermometer or other app an option. Others require a device that plugs into your headphone jack.
While those on the market may be able to detect body temperature, the constant heating and cooling that's a part of how our devices function can make accuracy an issue. You might want to stick with standard thermometers until technology catches up.
When should I call a doctor if I have a fever?
The Mayo Clinic advises that adults call a doctor if your temperature reaches 103°F or higher, but you shouldn't be afraid to call for help for lower temperatures if you're uncomfortable. You can let a nurse or other medical professional gauge other symptoms to determine whether you need to go in.
If you're the parent of a child with a fever, call your pediatrician at any point if you're worried. An elevated temperature can indicate infection. And many offices support walking you through the situation to determine whether an office visit is necessary.
Our top picks