Finder is committed to editorial independence. While we receive compensation when you click links to partners, they do not influence our content.
Where to buy disinfectant wipes online
Shop in-stock products, updated daily.
Disinfectant wipes are designed to help you clean surfaces quickly and thoroughly, making them great to have around the house.
To save you the hassle of searching far and wide, we've rounded up a list of retailers with a range of top-rated brands. Most also offer free shipping deals to help you save some extra cash when you shop with them.
Our top picks
Top sites to find in-stock cleaning wipes
The Honest Company
Shop 100% plant-based cleaning wipes in an array of cute packages.
Known for its plant-based cleaning and baby products, The Honest Company currently stocks a selection of convenient disinfecting wipes for all your household needs.
Amazon
Huge range of products to choose from.
Boasting some of the cheapest online prices around, Amazon makes it easy to nab bargains on items like disinfectant wipes. Prime members enjoy free two-day shipping on most orders. Or place a Prime Pantry order and get free shipping when you spend $35 or more.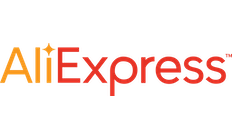 AliExpress
Get fast shipping on high-demand essentials.
This global online marketplace is a great place to find in-demand items like cleaning wipes, toilet paper and face masks. Plus, lots of fast shipping options are now available.
Zoro
In-stock cleansing wipes in large and small quantities.
Scoop up bulk hand wipes and save even more, or buy single-pack cleaning items from this online supplier of PPE and office supplies.
Which cleaning products fight the coronavirus?
The EPA has released a list of more than 350 specific products that have been shown to be effective at disinfecting surfaces against the virus that causes COVID-19. This list includes both household names in cleaning products, such as Clorox and Lysol, as well as lesser-known brands that are traditionally used for other purposes.
| Cleaner | Does it kill the coronavirus? | Active ingredient |
| --- | --- | --- |
| Mrs. Meyers | | N/A |
| Simple Green | | Alcohol |
| Optimi 33 | | Hydrogen peroxide |
| Seventh Generation | | Thymol |
| Atmosphere | | Alkyl Dimethyl Benzyl Ammonium Chloride |
How to make your own disinfectant wipes
In a pinch, you can make your own disinfectant wipes with just a few household items. Follow these instructions from Healthline to make disposable or reusable wipes.
First, you'll need:
Set up your materials on a safe, clean surface away from children and pets.
Put on gloves.
Pour water into the container and then add the correct amount of bleach based on the type you have using Healthline's chart.
Submerge your paper towels or cloths in the bleach solution.
Allow your wipes to soak in the bleach solution for 5 minutes before using.
Pour excess bleach solution into a spray bottle to use on surfaces or make more disinfectant wipes.
How to properly sanitize surfaces
To disinfect surfaces like countertops and doorknobs, the product needs to sit on the surface for a period of time — up to 3 to 5 minutes, according to the CDC. Depending on the instructions for the particular product, you may need to use more than one wipe to keep the surface wet for the directed length of contact time, says the CDC.
Be sure to thoroughly wipe down surfaces and objects that are frequently touched, including:
Desks, tables and countertops
Laptops and other computer hardware like a mouse and keyboard
Faucet handles and doorknobs
Phones, tablets
Children's toys
And here are a few don'ts to keep in mind, according to the EPA:
Avoid stockpiling disinfectants as that can create a shortage for others.
Do not mix bleach and disinfectants. The combination can create dangerous fumes.
Keep disinfectants away from children.
Wear gloves while using disinfectants.
Check the label on disinfectants in order to determine the correct way to store them.
More guides on Finder