Finder is committed to editorial independence. While we receive compensation when you click links to partners, they do not influence our content.
Where to buy sneeze guards
Easily order protective guards for your business online.
As many businesses begin to open back up, protective sneeze guards can be useful tools to help prevent the spread of viruses between customers and employees. Lots of online retailers now have these items in stock and ready to ship — many from the USA. Find the right size, style and construction you need for your business, and compare prices and shipping speeds from these top online stores.
Our top picks
Top sites to buy sneeze guards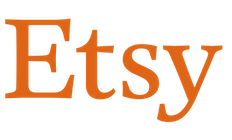 Etsy
Open up your business safely with sneeze and cough guards.
Etsy sellers are now offering sneeze and cough guards for nail salons, banks, taxis, offices and other businesses. Many options are made in the USA and some ship for free.
What businesses might need sneeze guards to reopen?
As many businesses reopen, they may need to incorporate sneeze guards and other dividers into spaces to help prevent the spread of viruses. Some examples of businesses that might consider using sneeze guards include:
Driving services like Uber, Lyft and taxis
Nail and hair salons
Pet groomers
Veterinarians
Doctors' offices
Banks
Checkout counters at retail stores
How high does a sneeze guard need to be?
A sneeze guard should be five to six feet tall, depending on the specific space and situation in which it is used. The sneeze guard should be situated high enough to completely cover the face of the average adult customer — usually five to six feet. When used around food, sneeze guards need to meet guidelines set forth by the National Sanitation Foundation (NSF).
How to make DIY sneeze guards
You can make your own homemade sneeze guard out of clear acrylic plexiglass that you get at a hardware store like Home Depot or Lowe's. Clear silicone can be used to fill in gaps where two sheets of plexiglass meet, and shelving brackets or other similar hardware can be used to secure the guard to a surface such as a desk or tabletop.
What can I use instead of a sneeze guard?
If fixed sneeze guards won't do the trick for your specific needs, you can try wearing a face shield instead. These are worn in front of your face and will help to protect those around you.
More guides on Finder