Finder is committed to editorial independence. While we receive compensation when you click links to partners, they do not influence our content.
Where to buy protective masks for wildfire smoke
Stay safe and protect your lungs during tumultuous times.
As the country deals with an uptick of wildfires, there's no better time to invest in proper face protection. The Environmental Protection Agency (EPA) recommends wearing a N95 respirator when you need to be outside, both of which help keep you safe from smoke and ash.
Get started browsing for a respirator that works for you and your budget from these retailers.
Top picks
Where to buy respirators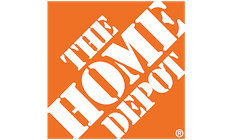 Home Depot: Find a selection of N95 respirators on a budget.
Shop N95 respirators, which can be purchased individually or in packs of three and 10. If products aren't available for delivery, you can check the closest store for pickup.
Will N95 respirators protect me from wildfire smoke?
The safest way to avoid wildfire smoke is to stay inside as much as possible. If you do need to leave the house, the EPA and Centers for Disease Control and Prevention (CDC) note that N95 respirators can help provide protection from smoke inhalation. Unlike surgical or cloth face masks, the N95 mask blocks 95% of particles.
How do I choose the right respirator?
There's a few key things to look out for when you're picking out your face protection.
The term N95 should be printed on it.
The respirator should be designed with two strings that fit securely around your head.
Make sure that the respirator fits snugly around your face, to prevent particles from entering your mouth and nose.
Tips for wearing an N95 respirator
It's especially important to wear a properly fitting mask if you're exposed to wildfire smoke, since you'll want to reduce the amount of particles that enter the mask. Follow these tips for proper fit and use:
The respirator should fit over your nose and below your chin.
If there's a metal portion, pinch it over the bridge of your nose so it fits properly.
Shave before wearing one – it's harder to create a seal with facial hair getting in the way.
Discard the respirator if it's getting dirty or you're having a hard time breathing.
More guides on Finder