Finder is committed to editorial independence. While we receive compensation when you click links to partners, they do not influence our content.
Top sites to buy sheets and bedding sets online
Get cozy with bedding options for all budgets.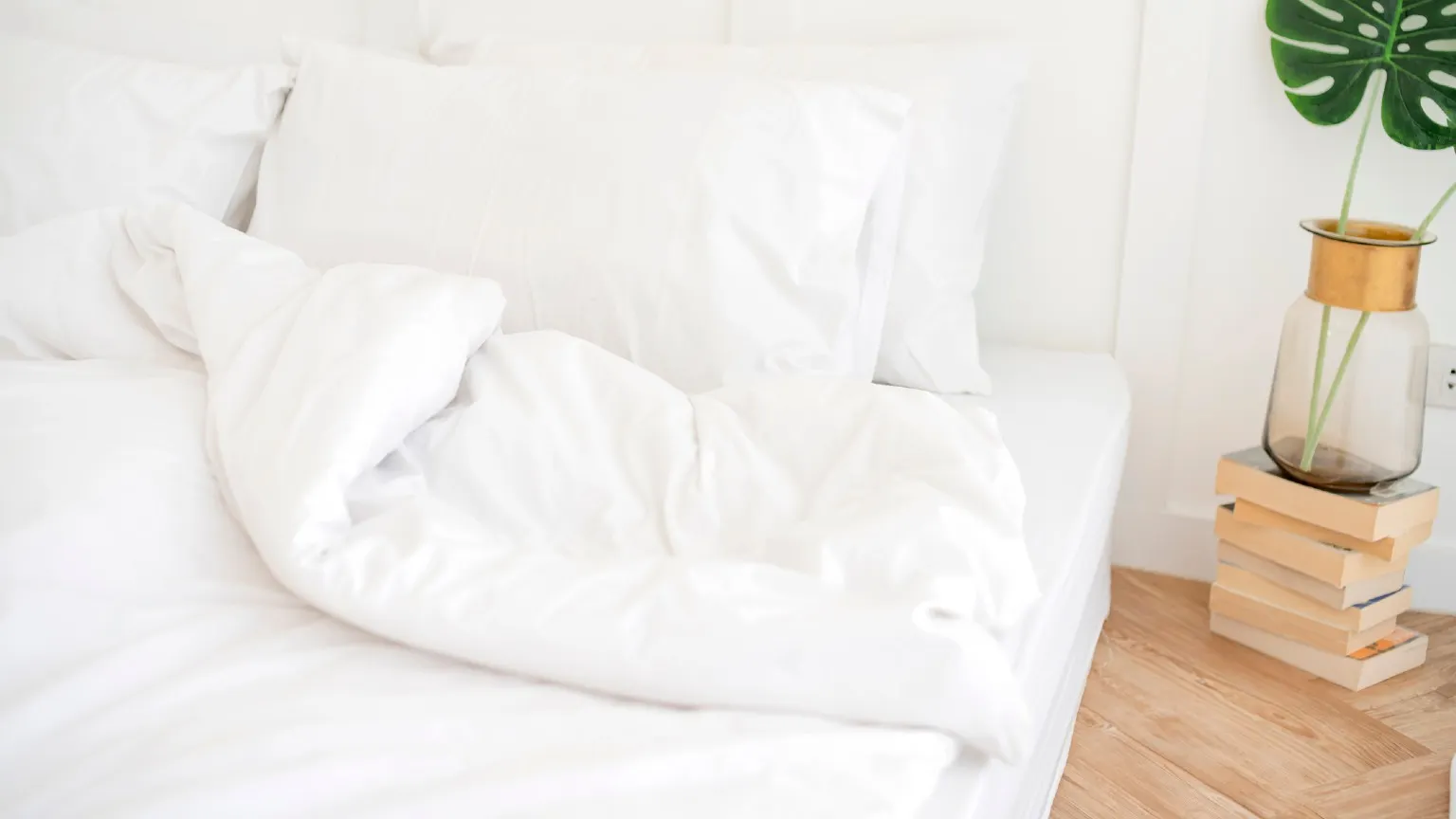 If you'd like to make your dream of cozying up under some luxury bedding come true, we have some retailers that'll help you make your bed.
Many of these retailers offer free shipping so you can spend every cent on thread count. Sweet dreams!
What's the best thread count for sheets?
Anywhere from 400 to 1,000 thread count is considered the sweet spot when shopping for sheets, depending on your budget. But thread count isn't the only factor that will influence the feel, durability and overall comfort of your sheets. High-quality materials with a lower thread count are often more comfortable and durable than lower-quality materials with a higher thread count. The ply — or number of strands of material that are wrapped together to form one thread — also affects the quality of sheets. For example, two-ply sheets will be twice as thick as one-ply sheets, making them feel more luxurious and also helping them to last longer, especially if you have pets.
Can I return sheets I've bought online?
It depends on the store. Some retailers exclude sheets and other bedding items from their return policies once these items have been taken out of the packaging and used — even for one night. Check the specific return policy for the set you're looking at to see if you'll be able to get a refund if you don't it.
If the ability to try out your new sheets is a must for you, consider looking at options from these online mattress stores that allow returns on bedding:
Read our first-person review of Boll & Branch bedding
Our top picks
More guides on Finder