Finder is committed to editorial independence. While we receive compensation when you click links to partners, they do not influence our content.
The best Sarah and Duck toys and where to buy them
If your kiddos are smitten with the adorable characters in this popular TV show, they'll love these toys.
Although originally broadcast for the BBC's CBeebies network, Sarah and Duck is now a popular hit TV show for kids in the US and across the globe. The show emphasizes themes of friendship, caring and problem-solving, and has captured the heart of many parents and their children. If its 120 episodes aren't quite enough, take a look at these top toys that'll have your little ones playing and learning for hours.
Best Sarah and Duck toys
Like the show itself, Sarah and Duck toys tend to be simple and endearing. If you're looking for some loveable and educational toys, books and clothes for your Sarah and Duck fan, you might want to give these ones a look. They offer a little something for every child's interest — from quirky pjs and hats to cuddly lovies and creative coloring pages.
Retailers to find Sarah and Duck toys
While there aren't as many Sarah and Duck toys on the market as there are of other children's TV shows, you still have your pick of some fun and quirky options. These three online retailers in particular have a fair selection of Sarah and Duck items to keep your little one's obsession going long after their favorite episode ends. And pay special attention to Etsy.com for its unique handmade picks your kids are sure to fall in love with.
If you're searching for a broad range of Sarah and Duck items, like books, plush toys, pajamas and comforters, Amazon.com is probably going to be your best choice. With the biggest selection of Sarah and Duck merchandise, and at affordable prices, Amazon is hard to beat.
Walmart.com has a fairly decent selection of Sarah and Duck books, but you won't find many toys or other Sarah and Duck items here.
Etsy.com is the place to go if you want a handmade or unique Sarah and Duck toy or clothing item. You'll find things like knit Sarah and Duck hats and dolls, hand-painted wooden blocks and even cake toppers.
Shopping tip
Unless you're looking for something specific or special ordered, Amazon.com is the best place to start when searching for Sarah and Duck toys and books. You'll find the best prices here, plus you might be able to snag free two-day shipping if the item(s) qualify for Amazon Prime.
Who's watching this show?
Sarah and Duck is primarily targeted at children between the ages of four and six, although the show has drawn a bit of an adult following as well.
The characters you need to know
Sarah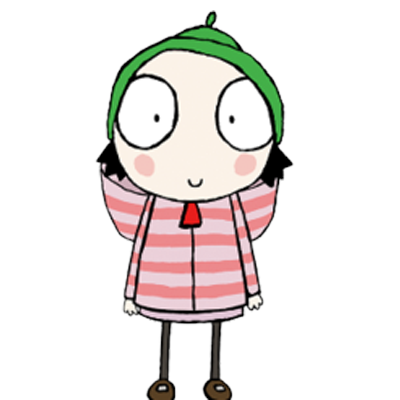 Sarah is a kind and caring 7-year-old girl who loves going on adventures with her best friend, Duck. She also has some very unique interests, like playing the tuba and drinking lemon water. Sarah's day-to-day outfit is a green hat and a pink hoodie.
Duck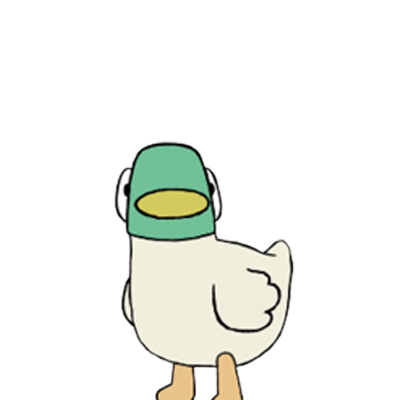 Duck is Sarah's best friend. Unlike the animals in most other children's shows, Duck does not talk, nor does he have any magical powers. He's simply content plodding along with Sarah on their many adventures.
How did we choose these products?
We chose products that fit within each of the specific categories listed above, with four- to six-year-old children in mind. We compared the type of toy, quality and price to select our top picks.
Bottom line
These top Sarah and Duck toys are worth a look if you're having trouble finding the perfect gift for your little ones around the ages of four to six. No matter if your kiddo is obsessed with clothes, school supplies or books, our list has something for every interest. And as for where to shop for these top gifts, you'll be hard-pressed to find a better online retailer to start your search with than Amazon.com.
Frequently asked questions