Finder is committed to editorial independence. While we receive compensation when you click links to partners, they do not influence our content.
Top sites to buy rose petals
Kick your romantic evening up a notch.
Beauty & Makeup
Buying Guides
Top Brands
Get exclusive shopping offers and guides
Straight to your inbox
Sprinkle rose petals for a soothing bath, a wedding night or when you want to add some magic to a special occasion like Valentine's Day or an anniversary.
Top sites to buy rose petals online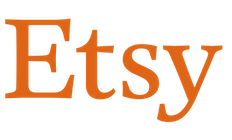 Etsy
A huge online marketplace for all things crafty.
Etsy provides its customers with a large range of beauty items from individual sellers. You'll find freeze-dried rose petals, silk rose petals and even edible rose petals here.
Which of these retailers offers free delivery?
Bottom line
Perfectly placed rose petals can instantly set a relaxing, romantic mood. Online shopping with these retailers makes this hard-to-find item a breeze.
Frequently asked questions
Yes. If you're just going for the look, most types of rose petals will do. But if you want them to add fragrance and skin benefits, try fresh or freeze-dried petals.

Freeze-dried rose petals cost an average of $1.50 to $2.50 per cup. Silk or fabric rose petals may be less expensive.

You'll need about 10 cups of rose petals to sprinkle lightly on a queen-sized bed. Plan for more if you want to outline a heart or write out letters.
Beauty discounts and sales
Was this content helpful to you?
Thank you for your feedback!
Gabrielle Pastorek is a staff writer at Finder, helping readers to round up the best deals, coupons, retailers, products and services to make sound financial decisions. She's written more than 800 articles on the site and is a quoted expert in Best Company and DealNews. She earned an MFA from the University of Pittsburgh, with essays and short stories published in The Collagist, Blue Monday Review, Blotterature and others. When she's not writing, Gabrielle can be found out in the barn with her horse, Lucy.
More guides on Finder