Investing in a few washable, reusable face masks can be a great way to save money and reduce waste. We've rounded up a list of retailers stocking masks made of materials like cloth or plastic. Remember to check the product description to see if your chosen mask is washable before you buy.
Our top picks for reusable masks
Where to buy reusable face masks online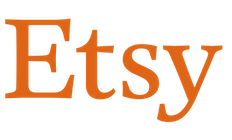 Etsy
Find fashionable cloth face masks.
Etsy sellers across the country are making cute cloth face masks that look stylish while helping you social distance. Most options are washable and reusable.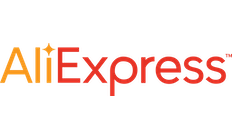 AliExpress
Shop hard-to-find items from sellers around the world.
AliExpress is a global marketplace with a wide variety of items available from third-party sellers. Note that some buying options can take weeks to arrive, depending on the country of origin.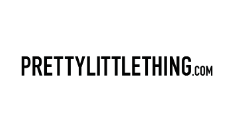 PrettyLittleThing
Sport fashionable face masks from your fave fast-fashion brand.
PLT's got it going on when it comes to cute face masks. Choose from a variety of colors, patterns and even trendy PrettyLittleThing logos.
Check out our video on where to find reusable face masks both locally and online:
Which of these retailers offer free delivery?
Etsy: Free delivery on select orders, based on seller policy.
Amazon: Free two-day shipping for Amazon Prime members.
eBay: Free delivery on select orders, based on seller policy.
AliExpress:Free delivery on select orders, based on seller policy.
ASOS: Free shipping on orders over $50
What to look for when buying a reusable mask
Before buying a mask, consider these key features:
Cost. Prices may rise as demand for face masks continues to increase. Compare prices to ensure that you aren't paying too much. You'll also want to factor in shipping charges, as some sellers may hike up their prices.
Size. To be effective, your mask needs to properly fit your face without any gaps. Look for masks that are available in a range of sizes to ensure a proper fit. You can also opt for a mask with adjustable ear straps, which can then be easily altered to fit your face.
Thickness. While any mask is better than no mask, opt for a triple-layered mask if you can. According to Mayo Clinic, "cloth masks should include multiple layers of fabric" to be as effective as possible.
Will a mask protect me from COVID-19?
A face mask may help to stop particles that are released when you cough or sneeze from traveling too far in the air, protecting those around you.
It is important to remember that masks will not stop you from contracting the virus, so you should continue to adhere to recommendations on hand-washing and social distancing when wearing one. Refer to guidance from organizations like the World Health Organization (WHO) and CDC for the latest information on preventing the spread of disease.
How do you wash a reusable face mask?
Check the product description or care instructions of the specific mask you purchased to ensure you don't damage the mask.
In general, follow these basic tips to wash a reusable face mask:
Wash your mask by hand with soap and warm water.
Lay the mask out to air-dry, and let it dry completely before reusing.
Wash your hands before and after handling your mask.
Wash your mask after each use.
How to safely wear and remove a mask
For your mask to be as protective as possible, it needs to be worn properly. According to the World Health Organization, face masks should cover your nose and mouth and leave no gaps around the sides of your face. You should also wash or sanitize your hands before and after touching your mask.
When wearing your mask, avoid touching it or taking it off to speak to others. Once you remove your mask, place it in a ziplock bag until you're able to wash it — which you should do after each wear.
More guides on Finder