Finder is committed to editorial independence. While we receive compensation when you click links to partners, they do not influence our content.
Where to buy protective face shields online
Get full-face protection from hazardous materials.
Either attached to a helmet or fitted with a wrap-around headpiece, full face shields help to protect your eyes, nose and mouth from potentially harmful spray and splashes. If you're looking to track one down, we've rounded up a list of retailers that offer quality face shields.
Top sites to buy face shields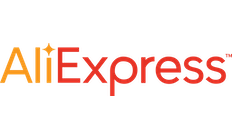 AliExpress
Face shields abound in numerous styles, designs and options.
Depending on the style you can order industrial and medical-grade face shields in singles or in bulk. Choices include clear disposable or reusable shields, or additional options in scarf-style face covers in a multitude of colors, fabrics and materials. Some items are available for free shipping.
What do face shields protect you from?
Face shields are designed to cover your eyes, nose and mouth, offering full-face protection against flying debris, liquid splashes and potentially infectious materials in medical and healthcare settings.
How to put on a face shield
If you're also wearing an N95 respirator, you'll put your face shield over it. Refer to this guide from the CDC on how to put on your face shield.
What types of businesses should consider face shields?
Machine operators, welders, boiler workers, painters, grit blasters, ship fitters and burners, aircraft maintenance workers and other professions are required by OSHA to wear full-face protection like safety glasses, goggles and face shields.
Medical professionals, restaurant employees who work in the kitchen and anyone operating machinery should also consider wear a face shield. They can offer extra protection along with a face mask.
More guides on Finder