Finder is committed to editorial independence. While we receive compensation when you click links to partners, they do not influence our content.
Where to buy protective eyewear online
Safeguard your eyes while on the job.
Depending on your activities and job field, you might want to protect your eyes with a pair of safety glasses. Check the list of retailers below that stock protective eyewear.
Our top picks
Top stores to buy protective eyewear
USA Shipping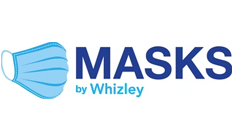 Masks by Whizley
IN STOCK: Fast shipping on bulk safety goggles.
These impact-resistant, eco-friendly safety goggles come in packs of 10, 30 or 50 and are ready to ship now from the US.
Do safety glasses provide UV protection?
Some do. Take a look at Oakley for safety glasses with built-in UV protection. You can also find protective sunglasses at several retailers above.
Can I get prescription safety glasses?
Yes, several companies offer safety-rated prescription glasses in a variety of styles and sizes. Prescription glasses may be most suitable for those with jobs or hobbies that require protective eyewear. Most eyewear companies let you choose which lens materials and coatings you'd like.
How to assess protective eyewear ratings
If you look at the frames of your safety glasses, you'll see several etched letters. These letters represent varying levels of safety testing as established by the American National Standards Institute (ANSI). Some of the more common markings are:
Plus mark. A "+" etched into your glasses means they've been through and passed a high-impact test.
S. Indicates that the lens has a tint.
K. Indicates that a lens is scratch resistant.
N. Anti-fog indicator.
V. A "V" on your lenses means they're photochromic — or clear indoors and tinted in the sunlight.