Finder is committed to editorial independence. While we receive compensation when you click links to partners, they do not influence our content.
Where to buy personal protective equipment online
Shop a range of gloves, masks, coveralls, goggles and more to protect against workplace safety hazards.
Note: As the nation responds to the coronavirus outbreak, people are buying essentials in bulk. You may find the goods here are priced higher than normal or temporarily out of stock at your usual go-to retailer.
Personal protective equipment is in the headlines as the nation responds to the coronavirus outbreak, but PPE covers more than medical masks and gloves. A range of PPE is available to workers in medical, construction and other industries to protect against safety hazards that include sharp materials, falling objects, chemical spills, low visibility and workplace noise.
Top sites to buy PPE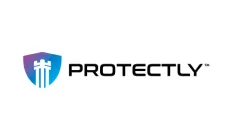 Protectly: Shop NIOSH N95 face masks made here in America.
This American face mask supplier offers made-in-USA 3M and 3PE N95 masks, as well as KN95 face masks.
Finder verified:

Finder has verified this retailer's relevant licenses and certification to ensure it's a legitimate seller of these products.
Affordable pricing
In-stock now
American-made
Shop now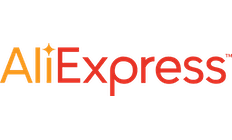 AliExpress: From sellers around the world.
AliExpress is a global marketplace with a wide variety of items available from third-party sellers. Note that some buying options may take several weeks to arrive, depending on the country of origin.
Looking for something specific?
Shop sanitizing products
Do I need to wear PPE?
If you are in the medical and other select industries, your workplace may require PPE. However, medical experts encourage the public to resist purchasing medical-grade masks, face shields and other PPE to avoid shortages for healthcare workers and those taking care of the sick on the front lines of the coronavirus pandemic.
The CDC and many states and counties recommend that everyone wears a cloth or disposable face mask while out in public for essential activities or in situations where social distancing is difficult.
Can I reuse my PPE?
Not unless it's specifically marketed as reusable and you use it exactly as designed. Even if your gear is marketed as reusable, it could require disposal if exposed to the risk it's designed to protect you from, like fire or chemicals.
PPE marketed as disposable is designed for one-time use by one person only. Washing may be possible but could change an item's protective capabilities, exposing you to further risk. For some items, removal can render them unusable or ineffective.
Read the manufacturing details that apply to your PPE to learn the specifics about reuse. And weigh any benefits of reusing your PPE in personal or workplace settings against the risks you're exposing yourself to.
How do I choose the right PPE for my circumstances?
To start, think about the areas of your body that are vulnerable to injury in your workplace and the type of risk you're protecting it from. If for personal use — say, for home projects — a local retailer can be a good place to start.
Face
Not only can masks protect you from damage as a result of inhaling chemicals, gasses or particulates, but they can also protect vulnerable people around you from catching infectious diseases you might be fighting. These physical barriers range from surgical respirators to disposable medical masks and homemade cloth coverings, depending on your workplace hazards.
Hands
Look for gloves designed to fit the specific conditions your workplace requires. Chemical-resistant gloves are appropriate for those who work with corrosive liquids or flammable compounds, and they come in degrees of resistance. Insulated gloves can protect against fire or other heat sources. Disposable nitrile and similar gloves are best for protection against biological hazards.
Eyes
Safety glasses can protect your eyes from chemical splashes, falling objects and exposure to infectious diseases. Depending on the workplace risk, you may require wraparound protection, built-in magnification or flexibility for use with your own prescription glasses. Emergency eyewash stations can provide on-site decontamination after accidental exposure.
Ears
Hearing protection is crucial in workplaces or for hobbies where noise exposure exceeds OSHA requirements. Depending on your needs, you might need disposable earplugs, external ear muffs or other types of PPE. Models can be custom-molded, noise-canceling or Bluetooth-enabled to fit a range of personal.
Body
PPE can protect your body from injury, such as the protection provided by Kevlar sleeves, and prevent repetitive stress through back-support belts, knee pads and other ergonomics. Bibs and overalls are designed to protect against flames, chemical exposure and visibility in the workplace.
Our top picks
How do I donate PPE to healthcare workers?
Start with a trusted source like Charity Navigator, the physician-founded GetUSPPE or another nonprofit focused on providing medical supplies — including PPE — to legitimate charities, hospitals, clinics and neighborhoods in need. Or call a local charity or medical services near you to learn the best way to donate or volunteer.
More guides on Finder