Finder is committed to editorial independence. While we receive compensation when you click links to partners, they do not influence our content.
Compare the best Paw Patrol toys
Here's a rundown of some of the top toys money can buy featuring every toddler's favorite pups.
If you have a toddler or young child, chances are you've heard the Paw Patrol theme song a time or two. Your kids might even seem to have every Paw Patrol toy ever made. But if you're still in need of some pup-tastic gift ideas for your Zuma, Rocky and Rubble fans, this guide can help.
Who's watching this show?
Nick Jr.'s hit show Paw Patrol is catered to kids ranging from around 2 to 5 years old, but Ryder, the main human character, is 10. Preschoolers get to follow along as Ryder and his six puppy pals rescue their neighbors who find themselves in need of help. Parents love the fact that this show teaches their kids the importance of problem solving and showing kindness to others.
The characters you need to know
Ryder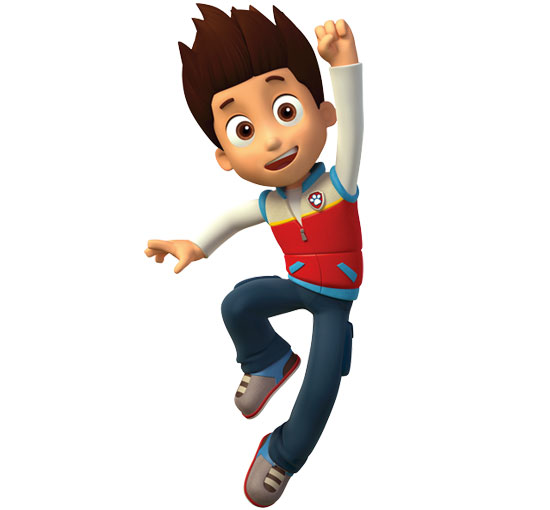 Ryder is the main human character on Paw Patrol. He's the 10-year-old boy who leads the pack of Paw Patrol puppies on their adventures and missions. He drives an ATV.
Chase
Chase is a German shepherd who drives a police car and acts as a spy. He's also the most mature of the pups and is the first to accept missions from Ryder.
Marshall
Marshall is the Dalmatian fire dog who drives a firetruck and responds to rescue missions.
Skye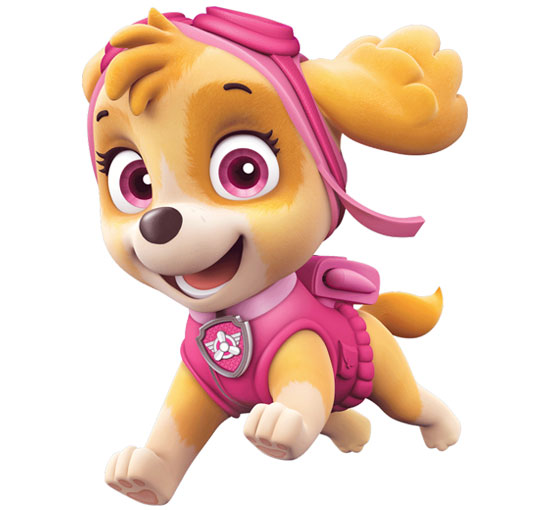 Skye is a cockapoo who flies a helicopter and has built-in wings in her backpack.
Rubble
Rubble is one of the favorite Paw Patrol characters. He's an English bulldog who works on construction projects and drives a bulldozer. Rubble loves to eat and is often the funniest pup on the show.
Zuma
Zuma is a chocolate Labrador retriever, so it makes sense that he's also the water rescue pup. He drives a hovercraft that can transform into a submarine.
Rocky
Rocky is the only mixed breed of the bunch. He loves to recycle and therefore drives around a recycling truck. His quirk is that he's terrified of water.
Best Paw Patrol toys
Online retailers to find Paw Patrol toys
Need to go shopping for your kids, but unsure of how to do this when they're literally by your side 24/7? Enter: Online shopping, and one of the many, many reasons we're obsessed with Amazon, Target.com and more. Check for these top Paw Patrol toys at our favorite online retailers listed below.
Amazon.com has a great selection of Paw Patrol toys, some of which have been discontinued by the manufacturer and are now only available online.
True to its core value, Walmart has some great deals on all kinds of Paw Patrol toys — from sea patrol cruisers to bathtime toys to Rubble bulldozers.
Target.com has 20 pages of Paw Patrol toys listed on its website and includes everything from smaller action figures to bigger toys like bikes and playmats.
Kohl's
Kohls.com surprisingly has one of the best selections of unique Paw Patrol toys that might be hard to find elsewhere. You'll also find all kinds of shirts, pajamas, bedding, swimsuits and towels with your tot's favorite Paw Patrol characters.
Testimonial
Even though the My Size Lookout Tower is one of the more expensive Paw Patrol toys out there, it can make an amazing birthday or holiday gift for the super-obsessed Paw Patrol fan who already has a basket full of smaller toys. This was a Christmas gift last year for a four-year-old boy I babysit, and he's still playing with it!

Bottom line
No matter what your budget is, there's a pup-tastic Paw Patrol toy that's perfect for your little guy or gal. And whether you decide to shop at Kohls or Amazon, odds are you'll be able to pick up something for yourself, too — wink, wink.
Does your little one love Octonauts too? Snag one of our favorite Octonauts toys while you're shopping.
Frequently asked questions
Images: NickJr