Beauty & Makeup
Buying Guides
Top Brands

Get exclusive shopping offers and guides
Straight to your inbox
Finder is committed to editorial independence. While we receive compensation when you click links to partners, they do not influence our content.
Where to buy nail polish remover online
Easily order this beauty staple to your door.
Whether you're looking for a quick, no-nonsense product or something plant based, organic and kid friendly, these top retailers cover all the bases.
Top sites to buy nail polish remover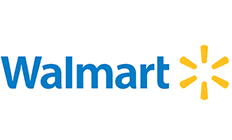 Walmart: Find all your beauty necessities in one place.
Walmart offers an impressive selection of nail polish removers and other beauty must-haves. Shop top brands like Cutex, Onyx and Equate, and have your pick of liquid polish remover or wipes.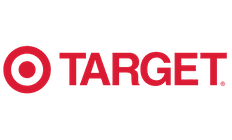 Target: Up&Up brand starting at just 99 cents.
If you're looking for a simple, inexpensive product, you've found it with Target's Up and Up brand at 99 cents. Or you can browse leading brands like Cutex, Piggy Paint and Ella & Mila.

Beauty Plus Salon: Save time and hassle with this 3-in-1 product.
Beauty Salon Plus carries Zoya Remove Plus, a 3-in-1 nail polish remover, nail prep and conditioner, so you can swap out nail colors like shoes.
Free shipping over $55
No free returns
No financing options
Shop now
Which of these retailers offers free delivery?
Bottom line
Shop online for this common beauty essential to skip the lines and save the hassle of a store. But if you're looking for free shipping, you may want to wait until you have a few more items in your cart to qualify.
Frequently asked questions
Acetone nail polish removers will remove the polish more quickly and effectively, but they can dry out and damage your nails. Nonacetone removers typically require more time and effort to completely remove the polish, but they are gentler on your nails.

This trick might work in a pinch, but it's not something to do frequently. Rubbing alcohol can dry and damage your nails and takes longer to work than nail polish remover.

Gel nail polish is designed to be a long-lasting polish, but it can be harder to remove. Try this trick:

Soak a cotton ball in nail polish remover.
Place the cotton ball on your nail bed.
Wrap your fingertip, including the cotton ball, with aluminum foil.
Repeat on each nail.
Wait several minutes before removing the foil and wiping away the remaining polish.
Beauty sales and discounts
Was this content helpful to you?
Thank you for your feedback!
Gabrielle Pastorek is a staff writer at Finder, helping readers to round up the best deals, coupons, retailers, products and services to make sound financial decisions. She's written more than 800 articles on the site and is a quoted expert in Best Company and DealNews. She earned an MFA from the University of Pittsburgh, with essays and short stories published in The Collagist, Blue Monday Review, Blotterature and others. When she's not writing, Gabrielle can be found out in the barn with her horse, Lucy.
More guides on Finder