Finder is committed to editorial independence. While we receive compensation when you click links to partners, they do not influence our content.
Online mattress shopping
Because buying a place to rest your head doesn't have to leave you with a headache.
The mattress-in-a-box craze has lots of us jumping for joy. Because let's face it: The old way of buying a bed stunk.
But online shopping for your next cozy sleep isn't without its complications, especially with so many options to choose from.
We help you narrow the search to make the best decision for your budget and needs, including perks and drawbacks for the top online mattress brands on the 'net.
Top mattress deals August 2021
Top online mattress stores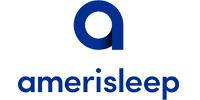 Amerisleep
These eco-friendly mattresses are made in the USA.
Amerisleep offers five different layers of firmness, so you can get a mattress that's super soft, extremely sturdy or somewhere in between. It's got memory foam and hybrid options.
Free delivery
Free returns
100 night trial
Made in the USA
Shop now
Helix Sleep
For an affordable custom mattress that makes co-sleeping easier, Helix Sleep is a great choice.
Its interactive quiz makes it easy to design a bed you and your partner will love, and its prices are low enough that a new mattress won't break the bank.
Free delivery
Free returns
100 night trial
Made in the USA
Purple Mattress
Get cozy with a scientifically designed mattress from Purple that makes use of the newest technology available.
The Purple motto is that life is too short to be uncomfortable, so the company does what it can to make sure you are by designing excellent mattresses.
Free delivery
Free returns
100 night trial
Made in the USA
15% military discount for veterans, active duty service members and first responders
Shop now
Eight Sleep
Catch a glimpse of the future with smart mattresses that do so much more than your old bed.
From temperature control to smart alarms to detailed reports on your sleep, Eight Sleep has tons of high tech options to help you up your sleep game.
Financing available
Students, first responders and military personnel get 10% off all orders
100 night trial
Made in the USA
Free returns
Shop now
Leesa
For foam and hybrid mattresses, Leesa provides top quality at a great and affordable price.
The company has received more than 12,000 five star reviews for its mattresses so far, and it offers a generous discount to students, veterans military members and more.
One mattress donated for every ten sold
12.5% discount for active duty military, retirees, veterans, military spouses and family members, first responders,
teachers and students
100 night trial
Free shipping
No hassle returns
Made in the USA
Shop now
Casper Mattresses
A innovatively designed mattress from Casper can help you manage your nighttime temperature and improve ergonomic alignment.
Its hybrid mattress won an award from Time Magazine for being one of top 25 inventions of 2015.
Dog mattresses available
100 night trial
Free returns
Financing available
Made in the USA
Shop now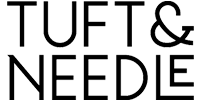 Tuft & Needle
This bed-in-a-box comes with a 10 year warranty and a money back guarantee.
The brand is that sure you'll love sleeping on it. These innovative mattresses are designed to support your body and relieve uncomfortable pressure so you can rest easy.
100 night trial
Made in the USA
Free delivery
10 year warranty
PangeaBed
The Internet is brimming with five star reviews for this meticulously crafted mattress.
Use the site's chat support to quickly get questions answered while shopping for your new bed.
Copper makes mattress exceptionally sanitary
Hypoallergenic and eco friendly
Made in the USA
Free shipping
10 year warranty
100 night trial
Compare top mattress providers
Pros and cons
Browsing for your next mattress buy is easy, for sure. But it doesn't come without potential drawbacks, however much they're part of any online purchase.
Pros to buying a mattress online
Save time and money. Driving around town to hit your local mattress warehouses won't guarantee you'll find that bed of your dreams. You might even save on the overhead costs of a physical store by going with a digital provider.
Get a risk-free trial. You can't lie on your mattress before you finalize your order. But nearly all online mattress companies offer a risk-free trial period — some as long as 100 days. Hate how it feels? Get your money back, no questions asked.
Free shipping and returns. To compete with traditional mattress retailers, most online brands offer free, hassle-free delivery and returns, often with free pickup.
Easy setup. If you've never ordered a mattress in a box, there's no need to worry about setup. Most mattresses are easy to unpack for easy sleep.
Cons to buying a mattress online
You can't try before you buy. Even with a risk-free trial, some of us prefer the chance to sit, lie and bounce on a mattress before bringing it home. With online shopping, that's just not an option.
Limited firmness options. While a few online brands offer a range of firmness levels, the majority do not. If you're picky about how soft or firm your mattress is, you might find yourself taking advantage of a return policy or two.
Returns might be a chore. Luckily, many online brands are so sure you'll love them, they're willing to haul away your return for free. Still, in the meantime, you'll need to store your old one and arrange for a pickup day.
How can I finance my online mattress?
If you'd rather make smaller monthly payments on your big sleep purchase, you're in luck. Many online retailers offer third-party financers similar to those you'll find at your local furniture store.
Say you've got your eye on the Nest Bedding Alexander Signature Hybrid mattress, priced at $1,199 for a queen. To finance your purchase, you'd choose Affirm from your payment options at checkout. Affirm give you an instant answer about eligibility along with a breakdown of your options. If you're approved for 0% interest financing, your monthly repayment could be as low as $199.83 for six months.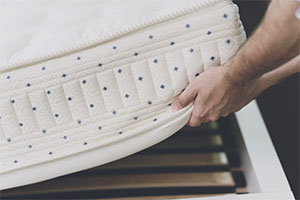 Mattresses made in America
When it comes to buying a new mattress, an important selling point for many Americans is that it's made right here in the US.
Luckily, more online brands than you might think are made in the United States.
Back to top
Bottom line
Buying a new mattress can be daunting. After all, you might be sleeping on this big purchase for the next 10 years or so.
But a new wave of online mattress brands means you've plenty of options to find exactly what you're looking for.
Our advice? No need to rush. Read through reviews and expert guides, weigh costs against your budget and you'll eventually narrow down the mattress of your dreams.
Back to top
Frequently asked questions about buying a mattress online
Back to top
Top mattress deals August 2021
Back to top