Beauty & Makeup
Buying Guides
Top Brands

Get exclusive shopping offers and guides
Straight to your inbox
Finder is committed to editorial independence. While we receive compensation when you click links to partners, they do not influence our content.
Top sites to buy DIY manicure kits
Give yourself the perfect mani and pedi between visits to the salon.
You may not have the time or $30 a pop for regular touch-ups at your favorite nail salon. With a salon-quality manicure kit from top online retailers, you could break even in about two uses
and
stretch the time between professional visits.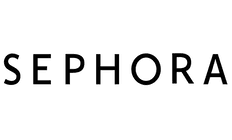 Sephora: Your go-to store for beauty essentials.
At this leading beauty retailer, you'll find a range of manicure sets and DIY kits ready to make your nails look and feel amazing, including the Sephora Collection SOS beauty kit.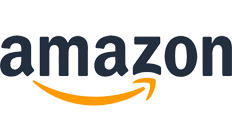 Amazon: Stock up on professional quality manicure items for less.
This online retail giant offers an impressive selection of manicure kits, nail wraps, foil flakes and even electric mani and pedi kits — all at a reasonable price.

Walgreens: Shop nail essentials for women and men.
Walgreens has a little of everything. Find travel nail kits for men, at-home manicure kits for women and everyday essentials like nail clippers, cuticle pushers and nail files.
Which of these retailers offers free delivery?

Bottom line
If you'd rather treat yourself to a spa day at home, stock up on manicure and pedicure necessities from these top online beauty retailers to save time and money.
Frequently asked questions
Most manicure kits come with basic nail care tools like:

Nail clippers
Nail file
Nail buffer
Cuticle pusher
Cuticle clippers

1. Wash your hands and nails.
2. Clip your nails to the desired length.
3. File the edges of your nails to the desired shape and smoothness.
4. Buff the surface of your nails.
5. Soak your fingertips in warm water.
6. Push back your cuticles, trimming any uneven pieces.
7. Apply a base coat to your nails.
8. Apply the polish or gel. You may need more than one coat.
9. Apply a clear top coat.
10. Touch-up the edges around your nail beds to remove any stray polish.

It can depend on the brand and type of polish you're using. As a general rule, wait around two minutes in between each coat. To speed up the process, you can purchase an LED light device to dry your nails more quickly.
Beauty sales and discounts