Finder is committed to editorial independence. While we receive compensation when you click links to partners, they do not influence our content.
10 of the cutest cloth face masks on Etsy
Shop bestselling options to social distance with style.
Face masks have become a style statement as well as a protective measure. If you're looking to show some pizazz with your PPE, Etsy offers solid and patterned handmade masks that are washable and reusable. These are our top picks of bestselling masks that provide coverage with flair.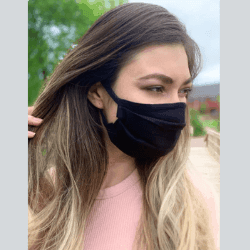 Solid Black Face Mask
It's fashion rule number 1: You can never go wrong with basic black. This washable face mask is made of 100% cotton and has an adjustable, aluminum nose wire to guarantee a perfect fit.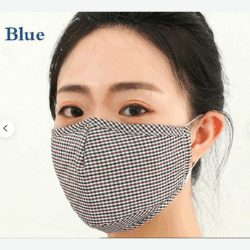 Reusable Cotton Face Mask
Gingham is one of those patterns that looks cute on anything. This mask has three layers of fabric — recommended by Mayo Clinic for ample protection — and a hidden pocket to place an optional filter. It also comes in a few color options.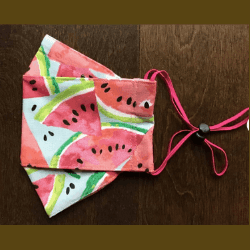 3D Face Mask
How adorable are the watermelon and lemon slices? These hand-sewn beauties scream summer, and can be custom-made with or without a filter pocket. Three layers of pure cotton make this mask breathable and comfy for hot-weather wanderings.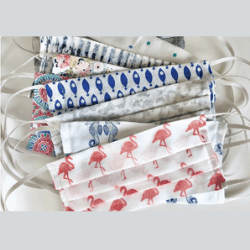 Handmade Face Mask
These reusable, washable cloth masks come in lovely vintage patterns and are made of cotton and elastic. Reviewers on Etsy were pleased with the soft, comfortable fabric.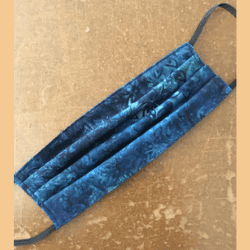 Washable Face Mask
We're getting deep-sea vibes from this batik floral mask, available in royal blue. The seller notes these masks ship fast and are triple-layered for protection. Masks are sewn by hand and are washable.
Face Mask Handmade in USA
If you're looking ahead to fall, this made-in-US mask comes in patterns like candy corn, pumpkins and Charlie Brown characters perfect for Halloween. With a flexible nose band and slit for a filter, it's also a good choice for all-day wear.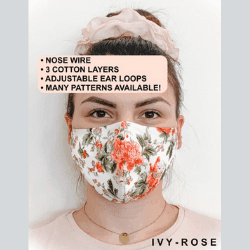 Adjustable Ear Loops Mask
This mask is stylish in solids and simple patterns and also has adjustable ear loops for comfort. It consists of three fabric layers and can be washed. Next-day shipping is available if you need it in a pinch.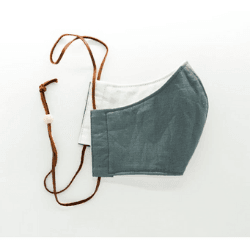 Lined Face Mask
This mask is made from a cotton-and-linen blend with a thin lining in between each layer. Plus, its straps are leather, not elastic, to give your ears relief. The simplistic design also looks chic.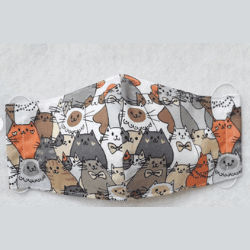 Cotton Face Mask
Cool cats and kittens will love this kooky mask. Light cotton can be hand washed or machine washed on a gentle cycle. Some mask designs have pockets for a filter.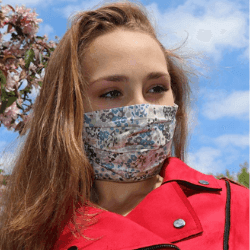 Face Mask with Filter Pocket
From Day of the Dead skulls to desert llamas, there's sure to be a funky pattern fit for your style here. Bright, whimsical designs are handmade in the USA and double-layered.
What to look for when shopping for masks on Etsy
Keep in mind Etsy is a third-party marketplace, so you'll need to vet sellers before purchasing. Check reviews and the product description to make sure you're ordering a quality product.
The CDC recommends masks fit snugly, so check the sizing information for the mask you're ordering. Make sure there are ties or loops to secure the mask on your face.
And keep in mind many sellers do not accept returns or exchanges given the intimate nature of masks.
How effective are cloth face masks?
While a cloth mask doesn't guarantee the same level of effectiveness as an N95 or KN95 mask with a valve, the cloth is there to prevent respiratory droplets from traveling too far in the air. According to KK Cheng, a public health expert at the University of Birmingham, "It's not to protect yourself. It's to protect people against the droplets coming out of your respiratory tract."
Wearing a cloth mask can at least help you from spreading the virus to others.
More guides on Finder