Finder is committed to editorial independence. While we receive compensation when you click links to partners, they do not influence our content.
Top sites to buy dumbbells online
So many options to feel the burn at home.
Important note: As the nation responds to the coronavirus outbreak, people are buying essentials in bulk. You may find goods here are priced higher than normal or temporarily out of stock at your usual go-to retailer.
Bodyweight exercises are great for toning your body. But if you want to see gains, adding weight with dumbbells can help you build and strengthen muscle. You'll find different types like fixed dumbbells, medicine balls and kettlebells at multiple retailers online, and you just might score free shipping.
Top sites to buy dumbbells
Target
Hit your target weight with the gear here.
Target doesn't come to mind when you think of pumping iron? The department store actually carries a great selection of dumbbells, with weight ranges from 2 and 3 pounds for toning to beefier 40-pound weights.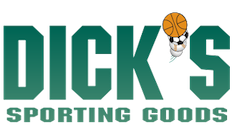 Dick's Sporting Goods
Shop dumbbells, weight plates and even a fitness vest.
Dick's Sporting Goods has pretty much whatever you need to build a complete home gym. Aside from traditional dumbbells, you'll find barbell sets, kettlebells, weighted balls and so much more.
Walmart
Stock your home gym with weights from third-party sellers.
Get cast-iron weight sets worthy of any home gym here — many items ship directly from third-party sellers. The range of equipment here is mighty, with dumbbell racks and sets, arm and leg weights and more.
How much should I expect to pay for dumbbells?
Single dumbbells retail anywhere from $5 to over $20, depending on weight and other factors. Sets can cost between $20 and $40 — and significantly more.
Adjustable dumbbells with higher weight options can run you from $500 to $900, sometimes with additional shipping fees due to weight.
Adjustable dumbbells vs. fixed dumbbells
You'll see two basic dumbbell types when shopping: adjustable and fixed. Adjustable dumbbells allow you to change the amount of weight to make them lighter or heavier. These models typically offer heavier weight options than many fixed dumbbells available online.
Fixed dumbbells cannot be adjusted, so you'll have to buy several sets if you want different weight amounts. That said, these options are less fussy, since you won't have to stop to adjust the weight.
Should I buy my dumbbells from a commercial gym store?
It depends on your budget and needs. Many brick-and-mortar gym stores promote top-of-the-line fitness brands that can cost more than you might find at nationwide chains. Major retailers like Amazon, Target and Walmart run regular sales that can save you a bundle on weights, often with free shipping deals to your door.
Our top picks