Finder is committed to editorial independence. While we receive compensation when you click links to partners, they do not influence our content.
Top sites to buy dish soap
Keep those pots and pans squeaky clean.
Important note: Due to recent events, many stores are experiencing a shortage of cleaning products and other household essentials. Some retailers may currently be out of stock or charging above-average prices. However, it's important to know that stockpiling items isn't necessary right now. Overbuying can leave others vulnerable.
Dish soap is one of those household essentials that you don't think about until you run out. Order online from these top sites to keep your cabinet stocked.
Where to find dish soap online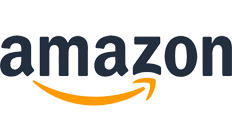 Amazon: Shop a large selection of soap, sponges and more.
Amazon offers one of the largest selections of dish soap brands, types and accessory items like scrub brushes and sponges. Take advantage of Prime membership perks — like free 2-day shipping on some items — to save even more.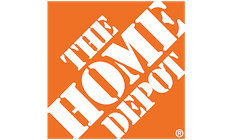 Home Depot: Look for large containers to refill your smaller ones.
While Home Depot offers dish soap in all sizes, it has one of the biggest selections of large bottles and cases as well. Save by buying a larger container to refill your small ones at home — you'll also cut down on waste.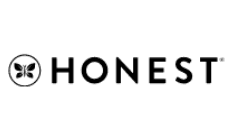 Honest Company: Find clean products here.
Shop an array of lovely-scented dish soap and other daily essentials, all made without harsh chemicals. Fragrance-free options are also available.
Free shipping over $0
No free returns
No financing options
What can I use in place of dish soap?
If you're out of dish soap and the store shelves are empty, it is possible to get your dishes clean using some common household items. Here are a few suggestions to try in a pinch:
Baking soda. A popular kitchen staple, most of us have baking soda on hand. And another plus is, it's a great natural cleaner. Simply rinse or soak your dishes in hot water, sprinkle some baking soda on stuck-on food and scrub using a microfiber cloth or sponge. Rinse and dry.
Bleach. A universal cleaner for many, you can use bleach to sanitize your dishes. Simply soak your dishes in hot water and scrub to remove stubborn food traces. Fill a pot with cold water (hot water makes bleach ineffective) and add one tablespoon of chlorine bleach per gallon of water. Submerge your dishes and soak for a minimum of one minute. Remove and allow to air dry.
Vinegar. Try scrubbing your dishes with white vinegar and a microfiber cloth or scrub sponge. For really stubborn stuck-on areas, you can soak dishes in vinegar for 10 minutes beforehand. For dishwashers, put a bowl of white vinegar on the top rack and in the rinse dispenser, then run the machine as normal.
Our top picks
More guides on Finder