Finder is committed to editorial independence. While we receive compensation when you click links to partners, they do not influence our content.
Should I buy a discontinued car model?
You could make a profit off an older vehicle — but it's a gamble.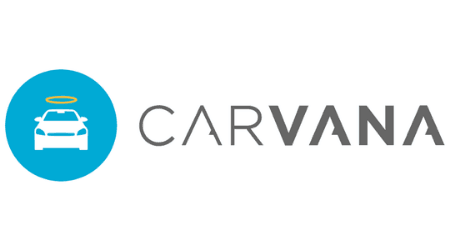 Most credit types welcome
45-day preapproval
Seven-day guarantee
Get started
Buying a discontinued car model can be an investment, especially with older vehicles. Unlike with most cars, your vehicle might actually increase in value if you're lucky — and you can often get a good deal on recently discontinued models. But it might not be the safest option out there. And you could even end up paying more than you would for a newer model.
Why buy a discontinued car?
Buying a discontinued model can come with several benefits — especially if it's been discontinued recently.
Dealership discounts
Dealerships might seriously slash the price of a recently discontinued model to make room for other vehicles. They also might throw in freebies to sweeten the deal. This isn't necessarily the deal with older models — you can typically get a lower price from a private seller in that case.
Low-interest dealership financing
Another way dealerships move cars off the lot is by offering 0% or low-interest financing, which is often available on discontinued models. Like with dealership discounts, this is typically available for new cars.
Potentially earn money
Discontinued cars don't always lose value the same way other cars do. Older models in particular can actually increase in value if they become popular again. For example, this happened to the Pontiac Aztek after it made an appearance on Breaking Bad.
Say your car is featured in a movie and suddenly everyone just has to have it. In this case, you might actually be able to make a profit by selling your car.
What are the drawbacks?
Buying a discontinued car isn't always the right choice. You might want to consider these four drawbacks before you make a decision.
Resale value is a gamble
Recently discontinued cars often have a sharp drop in value — especially if they're pulled off the assembly line due to a decrease in popularity. Older models also won't necessarily increase in value or stay the same. It's difficult to predict how the market will change for your car, and there's a chance you could lose money on your investment.
Fewer parts available
You might have a difficult time finding parts if your car needs a repair. This is less often the case with newer cars, since you can often use parts from another similar model. But you could have difficulty finding parts for older cars and international models if you need a repair.
Potentially more expensive
Financing for used cars typically comes with higher rates than new car loans. While you could get a deal with a recently discontinued model at the dealership, these tend to dry up with older used models — especially if the car needs repairs.
Discontinued cars themselves can also be pretty expensive, especially if they've seen a spike in popularity in recent years. While this could be a good thing if you already own the car, it's not such a great deal for prospective buyers.
Possible safety issues
Some models are discontinued due to safety hazards — like air bags that don't work properly. If these issues haven't been addressed by the seller or manufacturer, you could be putting yourself and your passengers in danger.
How can I finance a discontinued car?
There are three main options when it comes to financing a discontinued car.
Dealership financing
Best for: Recently discontinued models
Financing your car directly through the dealership opens you up to discounts and rebates on recently discontinued models you might not get elsewhere. Otherwise it can be costly — especially if you don't shop around. You might want to prequalify for a new car loan with a few banks, credit unions or online lenders to increase your bargaining power when you go to the dealership.
Used car loan
Best for: Getting competitive financing for older models
Getting preapproved for funding through a bank, credit union or online lender can give you leverage when you go to the dealership. You also might find more competitive rates and terms on older models than financing through the dealership itself.
Private party car loan
Best for: Paying less for an older model
If you're buying from a private individual, a private party auto loan from a bank, credit union or online lender is your main option. You can often find a better price on a used car from a private seller, but the rates and terms that come with these loans are often less favorable.
Pay attention to restrictions from lenders
Many banks, credit unions and online lenders have restrictions on used cars, including age and mileage. Some won't finance 1998 models or older. Others charge less favorable rates and terms. You might have to call ahead to make sure your lender will work with the car you have in mind.
Compare car loan providers
How much does a discontinued model cost?
It varies depending on the year, model and where you buy the car. Older models from a private seller are often cheaper. Newer models from a dealership can often cost more.
Here's how much you can expect to pay for four popular discontinued vehicles:
| Model | Estimated cost |
| --- | --- |
| Toyota MR2 | $1,086 to $8,277 |
| Honda S2000 | $8,927 to $26,096 |
| Acura Integra Type R | $6,255 to $9,875 |
| Chevrolet SS | $22,724 to $40,177 |
Source: Kelley Blue Book
Why do car manufacturers discontinue models?
There are a few reasons why manufacturers might discontinue a model. If a car drops in popularity, a car maker might decide to discontinue it. Or some companies might discontinue older models to make room for new vehicles.
In some cases, a car model might be discontinued because the automaker went out of business. For example, Saab shut down over the past decade, effectively discontinuing all of its models. And Suzuki's US unit went bankrupt a few years ago, causing it to stop selling its vehicles here as well.
4 questions to ask before buying a discontinued car
Thinking of investing in a discontinued car model? Ask yourself a few questions first:
Why was it discontinued? If it was discontinued due to safety issues, you might want to stay away from that model.
How long do I plan on keeping the car? The longer you can hold on to the car, the more likely it is to increase in value.
How easy is it to repair? Do some research to make sure you won't end up spending an arm and a leg importing old parts if your car breaks down.
Is it a good investment? If you're buying a discontinued car at peak popularity, chances are you'll pay a lot and it'll decrease in value before you're ready to sell it.
What happens if a car I already have is discontinued?
There are a few things that could happen if your car is discontinued. The first is that it could start to lose value at a faster rate, putting you at risk of becoming upside down on your car loan. You might want to consider shortening your loan term or refinancing to avoid having a balance worth more than your vehicle.
You could also have trouble finding a mechanic or parts to make repairs, though this typically doesn't become an issue for several years.
Bottom line
Buying a discontinued model is one of the few times you could actually make money buying a car, used or new. But it isn't a guaranteed success and could even pose a safety hazard.
You can learn more about how to pay for that new car by checking out our guide to auto loans.
Frequently asked questions
More guides on Finder