Finder is committed to editorial independence. While we receive compensation when you click links to partners, they do not influence our content.
Where to buy cloth face masks online
We check the suppliers on this page daily to verify availability.
Important note:The Centers for Disease Control and Prevention continues to urge Americans to wear cloth face coverings, with CDC Director Dr. Robert R. Redfield affirming they are "the most powerful weapons we have to slow and stop the spread of the virus."
The World Health Organization (WHO), along with the Centers for Disease Control and Prevention (CDC), advises the public to wear cloth face masks where social distancing measures are difficult to maintain.
While not as effective as an N95 or KN95 mask, cloth masks are easy to make yourself or find at bridal and fashion retailers. Shop washable makeshift masks from the sites below.
Our top picks
What does Finder verified mean?
Finder verified:

Finder has vetted this mask retailer as a legitimate reseller prior to listing by confirming business and item documentation. We also request a physical sample to compare against what is advertised. We do not test any mask for its filtration capabilities, though all of the N95 masks listed here are NIOSH-certified to our knowledge. Read the CDC's page on counterfeit respirators to learn more about NIOSH certification.

Unverified:

Finder can't verify the legitimacy of third-party sellers on marketplaces like Amazon and AliExpress. Take caution before ordering to protect yourself against lost orders, shipping delays and price gouging.
Where to buy cloth face masks online
USA Shipping

Subzero Masks
Stylish cloth masks that lend a helping hand.
For every cloth face mask purchased, Subzero donates one to someone in need. Choose from basic cloth or filtered cloth masks. Made in the USA and ships in 7 to 10 days.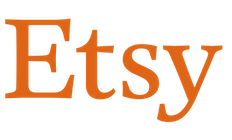 Etsy
Find fashionable cloth face masks.
Etsy sellers across the country are making cute cloth face masks that look stylish while helping you social distance. Most options are washable and reusable.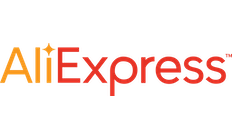 AliExpress
Shop hard-to-find items from sellers around the world.
AliExpress is a global marketplace with a wide variety of items available from third-party sellers. Note that some buying options can take weeks to arrive, depending on the country of origin.
Does your company belong in this list?
Can't find face masks? Where else to shop
Face masks may be temporarily out of stock at many retailers due to increased demand. But a number of higher-end retailers are now offering designer cloth face masks — including Citizens of Humanity and wedding-gown designer Katie May. Many online stores are also selling bulk disposable masks.
Some boutiques like these have added new cloth mask options to their inventory. A few are even donating a portion of the profits to charity.
American Blanket Company
This bedding brand is now offering American-made face masks that look as cozy as you'd expect from a blanket company. American Blanket Company is donating face masks to healthcare workers and first responders with every purchase made. You can buy a five-pack for under $30. Note that shipping times are currently between 15 and 30 business days, due to heavy order volume.
Custom Ink
Custom Ink specializes in personalized t-shirts, but has expanded its inventory to now include jersey cloth face masks. These items are made in the USA and are available in packs of 12 or 120.
Buck Mason
This American-made clothing brand now has antimicrobial, non-medical cloth face masks available for preorder on its website. For every mask sold, the company is donating a mask to someone in need. So far, Buck Mason is set to donate over 225,000 masks.
Arm the Animals
Get an American-made cloth mask that sports your favorite animal and helps to join in the fight against the spread of coronavirus. For every mask sold, Arm the Animals donates a mask to California hospitals, medical facilities and emergency workers.
Sanctuary
This online clothing boutique is now selling a five-pack of fashion-forward cloth masks for $28. A portion of the profits go towards donating masks to those in need.
Will a cloth mask protect me?
While a cloth mask won't guarantee the same level of effectiveness as an N95 or KN95 mask with a valve, the cloth is there to prevent moisture from breathing and coughing from traveling too far in the air. According to KK Cheng, a public health expert at the University of Birmingham, "It's not to protect yourself. It's to protect people against the droplets coming out of your respiratory tract."
But the CDC recently updated its guidance to state that multi-layer cloth masks do in fact protect the wearer from breathing in infectious droplets.
As you look for masks online, be wary of scams. The response to the COVID-19 pandemic has led to equipment shortages, especially N95 masks. Some unscrupulous sellers are selling fakes to try to profit from the situation. 3M, one of the world's largest manufacturers of masks, offers a tool to check if a product is genuine.
You can find cloth masks at several retailers listed above.
Are cloth face masks washable?
Yes — most, if not all are machine washable or can be washed by hand. Check the washing instructions for the cloth face mask you're interested in.
How often should I wash my mask?
Cloth face masks should be washed daily, according to the CDC. Here are some tips for washing your mask:
Use hot water and a mild laundry detergent.
Dry your mask completely in a hot dryer.
Store in a clean container or bag.
How to remove your mask properly
First, be sure to wash your hands thoroughly before putting on your mask. When you're ready to take it off, do not touch the front of the mask — it could be contaminated. Instead, remove it by pulling the bottom strap over the back of your head, followed by the top strap. Discard the mask, and then wash your hands.
How much do cloth face masks cost?
You'll find options ranging anywhere from $5 to upwards of $20. Typically, options with stylish embellishments or from designer brands tend to be more expensive than plainer options.
What's the difference between P2, N95 and KN95 face masks?
The difference lies in the testing requirements for each country of origin. P2 masks adhere to European testing requirements, KN95 to Chinese requirements and N95 masks follow US guidelines. All offer nearly the same level of protection, according to a study by respirator company 3M.
Which states require face masks in public?
| State or territory | Requirements | More info | State or territory |
| --- | --- | --- | --- |
| Federal | REQUIRED — Federal mandate requiring face coverings in compliance with CDC guidelines for federal employees and contractors and all persons inside federal buildings and on federal lands. Face masks are also required in airports, commercial aircraft, trains, public maritime vessels, including ferries, intercity bus services and other forms of public transportation as defined in section 5302 of title 49, United States Code. The Secretary of Health and Human Services (HHS) encourages public compliance with mask-wearing and other public health best practices as recommended by the CDC, such as social distancing and handwashing. | More info | Federal |
| Alabama | RECOMMENDED — No statewide mandate requiring face masks in public as of April 10, 2021, though masks are strongly encouraged for members of the public. Local ordinances require face coverings in some cities, counties and jurisdictions, including Birmingham and Montgomery. | More info | Alabama |
| Alaska | RECOMMENDED — No statewide mandate requiring face masks, though recommended. Face coverings required for employees of reopening businesses statewide. Local ordinances require face coverings in Anchorage and Juneau. | More info | Alaska |
| Arizona | RECOMMENDED — No statewide mandate for face masks in public, though recommended. Face masks required for workers in restaurants, bars, gyms, indoor theaters and other entertainment venues. Also required for patrons and employees of barbers and cosmetologists statewide. Local ordinances require face coverings in Avondale, Carefree, Chandler, Gilbert, Glendale, Goodyear, Guadalupe, Litchfield Park, Mesa, Peoria, Phoenix, Scottsdale, Surprise, Tempe, Tolleson, Tuscon and Maricopa County. | More info | Arizona |
| Arkansas | RECOMMENDED — No statewide mandate requiring face masks in public as of March 31, 2021, though masks are strongly encouraged for members of the public. Local ordinances require face coverings in some cities, counties and jurisdictions. | More info | Arkansas |
| California | REQUIRED — Statewide mandate requiring face coverings or masks for ages 2+ in common and public spaces and outdoors when distancing isn't possible. Nonrestricted alternatives OK for those who have a medical condition. Local ordinances require face coverings in Beverly Hills, Berkeley, Calabasas, Contra Costa County, Costa Mesa, Duarte, Fremond, Glendale, Herrmosa Beach, Irvine, Manhattan Beach, Marin County, Monterey, Napa County, Salina, San Mateo County, Santa Clara County, Santa Monica, Sonoma County, West Hollywood and Yolo County. | More info | California |
| Colorado | RECOMMENDED — Statewide mandate rescinded as of May 14, 2021. Individuals who have not been vaccinated are strongly encouraged to wear masks in public indoor settings. Local ordinances require face coverings in multiple cities, counties and jurisdictions. | More info | Colorado |
| Connecticut | REQUIRED — Statewide mandate requiring face coverings or masks for ages 2+ in common and public spaces and outdoors when social distancing isn't possible. Required for workers and patrons in restaurants, retail, offices and personal care services. | More info | Connecticut |
| Delaware | RECOMMENDED — Statewide mandate rescinded as of May 21, 2021. Unvaccinated and partially vaccinated individuals are strongly encouraged to wear masks in public settings and around others outside of their household. Masks are still required on public transit, planes, in schools, state-owned buildings, healthcare facilities and congregate settings like prisons and homeless shelters. Local ordinances require face coverings in multiple cities, counties and jurisdictions. | More info | Delaware |
| Florida | RECOMMENDED — No statewide mandate for face masks in public, though recommended for those ages 2+. Face coverings are required for personal care providers and employees. On May 3, Governor Ron DeSantis issued an executive order that suspended all local mask mandates. | More info | Florida |
| Georgia | RECOMMENDED — No statewide mandate requiring face coverings in public, though recommended. Face coverings required for employees of bars, restaurants, personal care providers, amusement parks, carnivals, conventions and live performances. Local ordinances require face coverings in Athens, Atlanta, Augusta, Avondale Estates, Brookhaven, Clayton County, College Park, Decatur, DeKalb County, Doraville, Dunwoody, East Point, Fairburn, Rome, Sandy Springs, Savannah, Smyrna, South Fulton, Statesboro and Union City. | More info | Georgia |
| Hawaii | REQUIRED — Statewide mandate requiring face masks in most public places and while ordering from drive-thrus. Required for customers and employees at essential or designated businesses and operations. Local ordinances require face coverings in multiple cities, counties and jurisdictions. | More info | Hawaii |
| Idaho | RECOMMENDED — No statewide mandate for face masks in public, though face coverings strongly advised for residents. Local ordinances require face coverings in Ada County and in Bellevue, Boise, Driggs, Ketchum, Lewiston City, McCall and Victor. | More info | Idaho |
| Illinois | REQUIRED — While the statewide mandate remains in effect, fully vaccinated individuals are no longer required to wear masks in public indoor settings as of May 13, 2021. Masks are required for unvaccinated people in most indoor public settings. Local ordinances require face coverings in multiple cities, counties and jurisdictions. | More info | Illinois |
| Indiana | RECOMMENDED — Statewide mandate rescinded as of April 6, 2021. Individuals age 8 and up are encouraged to wear masks in all indoor public settings and outdoors when they cannot maintain 6 feet of distance from others. Face masks are mandatory in state buildings, K-12 schools and at COVID-19 vaccination and testing sites. Local ordinances require face coverings in multiple cities, counties and jurisdictions, including Indianapolis. | More info | Indiana |
| Iowa | RECOMMENDED — Statewide mandate rescinded as of February 7, 2021, though wearing masks is still encouraged. On May 18, 2021, Governor Kim Reynolds issued an executive order banning mask mandates in counties, cities and school districts. | More info | Iowa |
| Kansas | RECOMMENDED — Statewide mandate rescinded as of April 8, 2021, though wearing masks is still encouraged. Local ordinances require face coverings in multiple cities, counties and jurisdictions. | More info | Kansas |
| Kentucky | RECOMMENDED — Statewide mandate rescinded as of June 11, 2021, though wearing masks is still encouraged. Face coverings are still required for individuals age 5 and over in certain settings, including medical and long-term care facilities, schools and childcare centers, prisons, homeless shelters and on public transit. Local ordinances require face coverings in multiple cities, counties and jurisdictions. | More info | Kentucky |
| Louisiana | RECOMMENDED — Statewide mandate rescinded as of April 28, 2021. Face masks are still mandatory in state buildings, K-12 schools, early education centers, colleges and universities, health care facilities and on public transit. Local ordinances require face coverings in some cities, jurisdictions and businesses. | More info | Louisiana |
| Maine | RECOMMENDED — Statewide mandate rescinded as of May 24, 2021. Face masks are still mandatory for people ages 5 and older while indoors at schools and childcare facilities. Masks are strongly encouraged for unvaccinated individuals. Local ordinances require face coverings in some cities, jurisdictions and businesses. | More info | Maine |
| Maryland | RECOMMENDED — Statewide mandate rescinded as of May 15, 2021. Unvaccinated individuals over the age of 2 are strongly encouraged to continue to wear face coverings in all indoor settings and in outdoor settings where physical distancing cannot be maintained. Masks are still required on public transportation, and in schools, childcare and healthcare settings. Local ordinances require face coverings in multiple cities, counties and jurisdictions. | More info | Maryland |
| Massachusetts | RECOMMENDED — Statewide mandate rescinded as of May 29, 2021. Face masks are still required for people age 5 and older in some settings, including K-12 schools, healthcare and long-term care facilities, emergency shelters, prisons and on public transportation. Masks are strongly encouraged for unvaccinated individuals. Local ordinances require face coverings in some cities, jurisdictions and businesses. | More info | Massachusetts |
| Michigan | RECOMMENDED — Statewide mandate rescinded as of June 22, 2021. Face masks are still required in long-term care facilities, prisons and housing for farm workers. Masks are strongly encouraged for unvaccinated individuals in indoor settings. Local ordinances require face coverings in some cities, jurisdictions and businesses. | More info | Michigan |
| Minnesota | RECOMMENDED — Statewide mandate rescinded as of May 14, 2021. Individuals who have not been vaccinated are strongly encouraged to wear masks in public indoor settings. Local ordinances require face coverings in multiple cities, counties and jurisdictions. | More info | Minnesota |
| Mississippi | RECOMMENDED — No statewide mandate for face masks in public, though face coverings strongly advised for residents. Local ordinances require face coverings in multiple cities, counties and jurisdictions. | More info | Mississippi |
| Missouri | RECOMMENDED — No statewide mandate for face masks in public, though recommended. Local ordinances require face coverings in multiple cities, counties and jurisdictions. | More info | Missouri |
| Montana | RECOMMENDED — Statewide mandate rescinded as of February 12, 2021, though wearing masks is still encouraged. Local ordinances require face coverings in multiple cities, counties and jurisdictions. | More info | Montana |
| Nebraska | RECOMMENDED — No statewide mandate for face coverings. However, face masks are required for barbershops, salons and other personal-care businesses. Masks are recommended for restaurants and other indoor spaces. Local ordinances require face coverings in multiple cities, counties and jurisdictions. | More info | Nebraska |
| Nevada | REQUIRED — While the statewide mandate remains in effect, fully vaccinated individuals are no longer required to wear masks in public indoor settings as of May 13, 2021. Masks are required for unvaccinated people in most indoor public settings. Local ordinances require face coverings in multiple cities, counties and jurisdictions. | More info | Nevada |
| New Hampshire | RECOMMENDED — Statewide mandate rescinded as of April 16, 2021, though wearing masks is still encouraged. Local ordinances require face coverings in multiple cities, counties and jurisdictions, including Nashua and Concord | More info | New Hampshire |
| New Jersey | RECOMMENDED — Statewide mandate rescinded as of May 28, 2021. Face masks are still required for people over age 2 in schools, childcare centers, summer camps, state offices and sites where the CDC mandates masking, such as healthcare facilities and on public transit. Masks are also required for all unvaccinated individuals, including employees in workplaces. Local ordinances require face coverings in some cities, jurisdictions and businesses. | More info | New Jersey |
| New Mexico | REQUIRED — Statewide mandate requiring face masks in public, including while exercising. | More info | New Mexico |
| New York | REQUIRED — Statewide mandate requiring face coverings for unvaccinated individuals in public spaces and where social distancing isn't possible for those ages 2+. Masks are no longer required for fully vaccinated people as of May 19, 2021. | More info | New York |
| North Carolina | RECOMMENDED — Statewide mandate rescinded as of May 14, 2021. Masks are strongly recommended in public indoor settings for individuals who have not been vaccinated and for all individuals in large public gatherings. Masks are still required in schools, childcare centers, children's camps, transit hubs, hospitals and other healthcare facilities. Local ordinances require face coverings in multiple cities, counties and jurisdictions. | More info | North Carolina |
| North Dakota | RECOMMENDED — Face coverings are strongly recommended for all individuals and businesses while in public spaces. Previous statewide mandate requiring face coverings in public spaces has expired without renewal. Local ordinances require face coverings in multiple cities, counties and jurisdictions. | More info | North Dakota |
| Ohio | RECOMMENDED — Statewide mandate rescinded as of June 2, 2021. Masks are strongly recommended in public indoor settings for individuals who have not been vaccinated. Masks are still required in nursing homes and other group residential settings where there is heightened risk. Local ordinances require face coverings in multiple cities, counties and jurisdictions. | More info | Ohio |
| Oklahoma | RECOMMENDED — No statewide mandate requiring face masks in public, though it's recommended to follow CDC guidelines. Local ordinances require face coverings in multiple cities, counties and jurisdictions. | More info | Oklahoma |
| Oregon | RECOMMENDED — Statewide mandate rescinded as of June 30, 2021. Masks are still required in "specialized settings" such as on transit or in medical and correctional facilities. Local ordinances require face coverings in multiple cities, counties and jurisdictions. | More info | Oregon |
| Pennsylvania | RECOMMENDED — Statewide mandate rescinded as of June 28, 2021. Masks are still required in healthcare facilities, long-term care facilities, prisons and homeless shelters, and on public transit. Local ordinances require face coverings in multiple cities, counties and jurisdictions. | More info | Pennsylvania |
| Puerto Rico | REQUIRED — Mandate requiring face masks in public. | More info | Puerto Rico |
| Rhode Island | REQUIRED — Statewide mandate revised as of June 2, 2021. Masks are no longer required for fully vaccinated individuals. Unvaccinated individuals are required to wear masks in indoor public places and strongly encouraged in outdoor spaces when in crowds or engaging in "activities that involve sustained close contact." | More info | Rhode Island |
| South Carolina | RECOMMENDED — No statewide mandate for face masks in public, though strongly recommended for unvaccinated individuals. On May 11, Governor Henry McMaster issued an executive order that suspended all local mask mandates. | More info | South Carolina |
| South Dakota | RECOMMENDED — No statewide mandate for face masks in public, though recommended. | More info | South Dakota |
| Tennessee | RECOMMENDED — No statewide mandate requiring face masks in public, though encouraged for employees and members of the public. Local ordinances require face coverings in multiple cities, counties and jurisdictions. | More info | Tennessee |
| Texas | RECOMMENDED — No statewide mandate requiring face masks in public as of March 10, 2021, though masks are strongly encouraged for members of the public. On May 18, 2021, Governor Greg Abbott issued an executive order banning mask mandates in counties, cities, school districts, public health authorities and local governments. | More info | Texas |
| Utah | RECOMMENDED — No statewide mandate requiring face masks in public as of April 10, 2021, though masks are strongly encouraged for members of the public. Masks are still required in K-12 schools and at gatherings of 50 or more people where social distancing cannot be maintained. Local ordinances require face coverings in multiple cities, counties and jurisdictions, including Salt Lake City. | More info | Utah |
| Vermont | RECOMMENDED — No statewide mandate requiring face masks in public as of June 15, 2021, except on public transportation and in healthcare and long-term care facilities, regardless of vaccination status. Local ordinances require face coverings in multiple cities, counties and jurisdictions. | More info | Vermont |
| Virginia | RECOMMENDED — Statewide mandate rescinded as of May 28, 2021. Face masks are still required for employees at retail stores, restaurants, gyms and other businesses directly serving customers. Masks are also required in school settings and are strongly encouraged for unvaccinated individuals. Local ordinances require face coverings in some cities, jurisdictions and businesses. | More info | Virginia |
| Washington | REQUIRED — While the statewide mandate remains in effect, fully vaccinated individuals are no longer required to wear masks in most public spaces as of May 13, 2021. Masks are required for unvaccinated individuals. Local ordinances require face coverings in multiple cities, counties and jurisdictions. | More info | Washington |
| Washington, DC | REQUIRED — Districtwide mandate requiring face masks for ages 2+ whenever outside the home or likely to come in contact with others. Required in businesses, offices and other public settings. | More info | Washington, DC |
| West Virginia | RECOMMENDED — Statewide mandate rescinded as of June 20, 2021. Masks are still required in medical facilities and transportation hubs and in some childcare and school facilities. Local ordinances require face coverings in multiple cities, counties and jurisdictions. | More info | West Virginia |
| Wisconsin | RECOMMENDED — No statewide mandate requiring face masks in public as of March 31, 2021, though masks are strongly encouraged for members of the public. Local ordinances require face coverings in some cities, counties and jurisdictions. | More info | Wisconsin |
| Wyoming | RECOMMENDED — No statewide mandate requiring face masks in public as of March 16, 2021, though masks are strongly encouraged for members of the public. Local ordinances require face coverings in some cities, counties and jurisdictions. | More info | Wyoming |
Frequently asked questions