Finder is committed to editorial independence. While we receive compensation when you click links to partners, they do not influence our content.
Where to buy clear face masks online
Communicate more clearly with an accessible, transparent mask.
Important note:The Centers for Disease Control and Prevention continues to urge Americans to wear cloth face coverings, with CDC Director Dr. Robert R. Redfield affirming they are "the most powerful weapons we have to slow and stop the spread of the virus."
Clear or transparent face masks let those around you see your facial expressions and read your lips as you speak while your face is covered. Reading visual cues is especially important in the Deaf and hard-of-hearing community, those working with children and second-language learners.
Most clear face mask options consist of a cloth face mask with a transparent panel. Some are entirely made of clear plastic that's held in place by straps, similar to that of a regular cloth mask.
Our top picks for clear face masks
Top stores to shop for clear masks online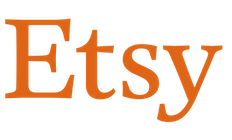 Etsy
Shop stylish solutions from individual sellers.
Many Etsy sellers now offer stylish cloth face masks with a clear panel in a variety of colors and patterns — and there are American-made options here, too.
Tips for buying a clear face mask
Look for these qualities when shopping for a transparent face mask:
Fog-free panel. Some materials used to make the clear panel in the mask are better at resisting fogging than others. Look for product listings that say the mask is fog-free or fog-resistant. You can also try adding Dawn dish soap to the clear panel in your mask to help reduce fogging.
Breathability. The plastic panel in front of your mask may make it more difficult to breathe through. Make sure the mask is designed in such a way that will still allow you to properly breathe through it.
Washable. Most clear masks are made of a type of cloth with a plastic panel. Make sure the entire mask is washable. Otherwise, you'll have to keep buying new ones.
Proper fit. The mask should comfortably tie around your nose and chin to allow it to properly fit your face.
Benefits of wearing a clear mask
Others can read visual cues while you speak. This is important for the Deaf and hard-of-hearing community and second-language learners, who often read lips and other visual cues when listening to someone talk.
Others can read your facial expressions. Clear masks allow others to see if you are smiling or making other facial expressions through your mask.
Children may feel more comfortable. Parents, caregivers and teachers may find that children are less afraid of those wearing face masks when they can see their facial expressions underneath.
How to make a DIY clear face mask
If you have a little sewing know-how, making your own transparent face mask can be fairly simple. There are several patterns you can download online to help you get started.
You'll need:
Cotton fabric
Two elastic strings
Clear plastic panel
Sewing machine or needle and thread
Follow the instructions for your specific pattern, or DIY your own clear mask using these basic steps:
Cut the fabric to size, according to your pattern or facial measurements. You will need two pieces to create one mask.
Cut a rectangle out of the middle of the fabric, where the plastic window will go.
Cut two 12-inch elastic strips.
Place the clear plastic panel between the two pieces of fabric and sew together around the window.
Sew along the outer edges of fabric to close the two pieces together.
Place a crease down the center of the mask and sew, creating a curve down the front.
Sew the elastic strips to the corners of the mask to create ear loops.
How to keep a clear mask from fogging up
Before wearing your mask, apply a thin layer of dish soap to the inner side of the plastic panel. Let dry — this will help to prevent fogging when speaking or breathing. Wipe and reapply as often as necessary throughout the day or after each use.
What material is a clear face mask made of?
Most clear face masks are made of a thick fabric such as quilted cotton and vinyl or a type of transparent plastic to create the see-through window.
Can you breathe properly in a transparent face mask?
Some types of plastics can be more difficult to breathe through than others. Try on your clear mask before wearing it out to make sure you can comfortably breathe and talk in your mask. Clear plastic masks may not be suitable for young children, as they can pose a greater risk of suffocation than regular cloth face masks. The CDC states that children under two years old should not wear a facial covering of any kind.
Clear face masks vs. face shields: Which do I need?
Clear face masks and clear face shields both allow others to see your facial expressions and lip movements while you talk — but each option comes with its own benefits and drawbacks.
Clear face masks
Face shields
Pros

Fits more closely to your face
Convenient to transport and store

Can be easier to breathe through
Covers your eyes

Cons

Does not cover your eyes
May fog up

Leaves openings around your face
Takes up more room to transport and store
Other face mask options
Looking for other types of masks? Compare prices and buying options on these pages:
More guides on Finder