Finder is committed to editorial independence. While we receive compensation when you click links to partners, they do not influence our content.
Buy breathable face masks online
Suitable for working out or those with breathing issues. Page is updated daily with new brands.
Important note:The Centers for Disease Control and Prevention continues to urge Americans to wear cloth face coverings, with CDC Director Dr. Robert R. Redfield affirming they are "the most powerful weapons we have to slow and stop the spread of the virus."
While the World Health Organization (WHO) doesn't recommend wearing a mask while exercising, you may want one designed to have better airflow and moisture-wicking material for extra comfort. A breathable face mask can help you stay cool, comfortable and covered.
These are our top picks for where to find breathable and exercise-friendly face masks online, plus some tips for what to look for when shopping for a breathable face mask for sports and other activities.
Be sure to talk to your healthcare professional about any medical conditions such as exercise-induced asthma or other respiratory illnesses that may make wearing a mask while exercising unsafe.
Our top picks for breathable face masks
Top stores to buy breathable face masks
Athleta
Get Made to Move 3-packs of breathable masks.
These breathable, sport-friendly face masks are made of mesh, polyester and spandex for a comfortable fit. They also feature an interchangeable head strap to relieve pressure behind your ears. Due to high demand, these masks may be on backorder.
Under Armour
Preorder high-performance face masks designed for athletes.
Known for its moisture-wicking performance clothing, UA now makes a highly specialized face mask designed to help you breathe comfortably. Masks sell out quickly and may be on backorder.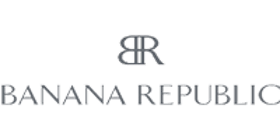 Banana Republic
Made-in-USA stretch gaiters found here.
Gaiters are an alternative to cloth face masks that still cover your nose and mouth but provide a looser fit for breathing ease and comfort. This clothing store also sells stylish cloth masks for men, women and kids.
Amazon
Find a wide range of breathable styles and sizes.
Amazon currently offers a large selection of breathable face masks and gaiters for just about every need and style preference. Several options are available for free, fast shipping.
Tips for buying the best breathable face mask for sports
Look for these qualities when buying a face mask for sports, running and other types of exercise.
Breathable, woven materials. Look for a face mask made of breathable cotton, spandex or other woven materials that won't irritate your skin with movement. The material should also allow airflow while still covering your nose and mouth.
Proper fit. A face mask that is too tight or too loose will not only be uncomfortable while you exercise, but it can also cause irritation due to friction. Some athletic face masks come in different sizes to help you get a more precise fit than regular disposable face masks.
Fewer layers. While a multi-layered face mask can be helpful when caring for a sick loved one or if you are feeling unwell yourself, single- or double-layered masks are better for breathability when exercising or in hot environments.
Is it safe to wear a mask while exercising?
The WHO doesn't recommend wearing a face mask while exercising since it can reduce the ability to breathe and also harbor bacteria in a sweaty, moist environment. However, if you feel comfortable breathing in a face mask and will be exercising near others or playing team sports, you might want to wear a breathable mask designed specifically for this purpose.
But be sure to speak to a healthcare professional before wearing a mask to exercise.
How to stay cool while wearing a face mask
Follow these general tips to help keep you cool and comfortable while wearing a face mask, whether in a hot environment or performing daily activities:
Choose a face mask that ties or comes with a headband instead of ear loops. Ear loops can be uncomfortable and may cause your mask to fit too tightly, thus making it warmer. Ties or adjustable bands let you customize the fit to your face.
Schedule breaks in between tasks where a mask is necessary. If possible, try to give yourself breaks at home or in other areas where you don't have to wear a face mask throughout the day.
Avoid going outside during the hottest parts of the day. Mornings and evenings are generally cooler in most climates, so avoid running errands or exercising midday if you live in an area that gets very hot during the day.
Have an extra mask on hand. If your mask becomes sweaty, it can harbor bacteria and feel hot and uncomfortable. Pack an extra or two if you plan to be out for long periods of time.
Skip heavy makeup. Heavy foundation or moisturizer may make your face sweat under your mask. Consider skipping makeup on days where you'll be wearing a mask for long periods of time.
Other face mask options
Looking for other types of masks? Compare prices and buying options on these pages:
More guides on Finder